1st Association of Researchers in Construction Safety, Health, and Well-being Conference
Faculty of Engineering, Built Environment and Information Technology Built Environment Conferences | Seminars | Workshops
Monday, June 3, 2019
8:00 AM
Protea Hotel by Marriott® Cape Town Waterfront Breakwater Lodge, Cape Town, South Africa, Cape Town, South Africa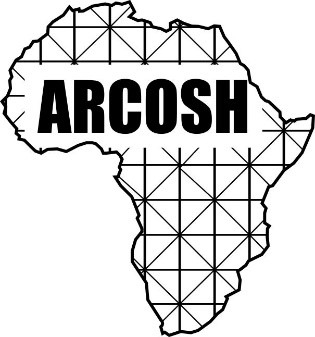 Objectives
The 1st Association of Researchers in Construction Safety, Health, and Well-Being (ARCOSH) conference provides an international forum for researchers and practitioners from developed, developing and underdeveloped nations to address fundamental construction safety, health, and well-being (SHW) issues. The broad objectives of the conference are to:
Provide a forum for multi-disciplinary interaction between academics, practitioners, and researchers;
Provide an internationally recognised, accredited conference;
Disseminate innovative and cutting-edge practices, and
Contribute to the construction SHW body of knowledge.
Documents about ARCOSH
ARCOSH Introduction (PDF)
ARCOSH Vision Statement (PDF)
ARCOSH Application for Membership (MS Word)  
Conference themes
Safe and healthy work as a positive social function
Prevention through design
Safety and health in developing countries
Ethical and moral challenges / social and societal responsibility
Zero harm vision
Education, training, continuous improvement, and learning
Workers' conditions and quality of life
Opportunities for creativity and innovation
Social performance and construction safety and health
Communicating safety and health
Technology and safety and health
Ergonomics and human factors
Health and well being
Older workers / Age-related issues
People with disabilities
Stress and work in construction
Work-life-balance
Worker engagement and empowerment
Conference Programme
Tentative programme (PDF), 21 May 2019
Call for Papers
2nd Call for Papers (PDF), 05 December 2018
Abstract and Papers
Authors are invited to submit abstracts in English of not more than 200 words for peer review by the international scientific committee by not later than 30 November 2018. To produce a structured abstract that is written in a single paragraph format, please complete the following six fields relative to the paper: purpose; design; findings; value; research limitations, and practical implications. Each abstract should indicate the goal of the conference the proposed paper will address, and the name and full contact details of corresponding authors. Only authors with accepted abstracts will be invited to submit full papers for peer review in line with the conference milestones.
Milestones
The conference deadlines are as follows:
Abstract (200 words maximum)
30 November 2018
Notification of acceptance
30 December 2018
Submission of completed paper
15 February 2019
Notification of acceptance
27 March 2019
Submission of final paper
15 April 2019
Submissions
https://easychair.org/conferences/?conf=arcosh1
Conference fees (excludes accommodation and travel, includes VAT)
Category
Discount Delegate
General Delegate
Early Bird (27 March)
R5 405
R5 750
Standard
R5 750
R6 095
Student (F-T)
R4 313
R4 313
Accompanying person
R2 300
R2 300
Discount applies to: ACHASM / ARCOSH / ASAQS / CIB / Saiosh Members / SACPCMP registered persons
Registration
Conference registration form (PDF), 08 April 2019
Industry Day
Tuesday, 4 June 2019
Introduction
The Industry Day will focus on topical issues and processes related to managing construction H&S, among other, 'The role of Building Information Modelling (BIM) in H&S', 'The role of Industry 4.0 in H&S', and 'Cannabis use in construction'.
The Industry Day will be of relevance to architects, Construction H&S Agents / Managers / Officers, construction managers, construction project managers, engineers, inspectors, interior designers, insurers, quantity surveyors, and all interested construction role players.
The Industry Day, although linked to the conference, will be priced separately to the Scientific Paper Day on 3 June.

Programme
The day will feature presentations addressing, among other, 'The role of Building Information Modelling (BIM) in H&S'; 'The role of Industry 4.0 in H&S', 'A different approach to H&S'; 'Cannabis use in construction'; 'Site compliance audits: Why so punitive?'; 'Challenges experienced by CHSAs'; 'SANS 1393: Construction Management Systems', and 'Temporary Works and H&S'. These will be followed by an 'H&S Rant: What keeps me awake at night! courtesy of the delegates.

Continuing Professional Development (CPD)
The Association of South African Quantity Surveyors (ASAQS), the South African Council for the Project and Construction Management Professions (SACPCMP), and the South African Institute of Occupational Safety and Health will accredit the day, and award CPD points.
Organisers / Contact persons 
Conference Chair: Prof. John Smallwood, john.smallwood@mandela.ac.za
Conference Co-Chair: Prof. Fidelis Emuze, femuze@cut.ac.za
Conference website: http://construction.mandela.ac.za/ARCOSH
Accommodation 
To be advised.
Venue
Protea Hotel by Marriott® Cape Town Waterfront Breakwater Lodge, Cape Town, South Africa.