USAf POPIA Guidelines for public universities
Universities South Africa (USAf) has published guidelines on POPIA for public universities.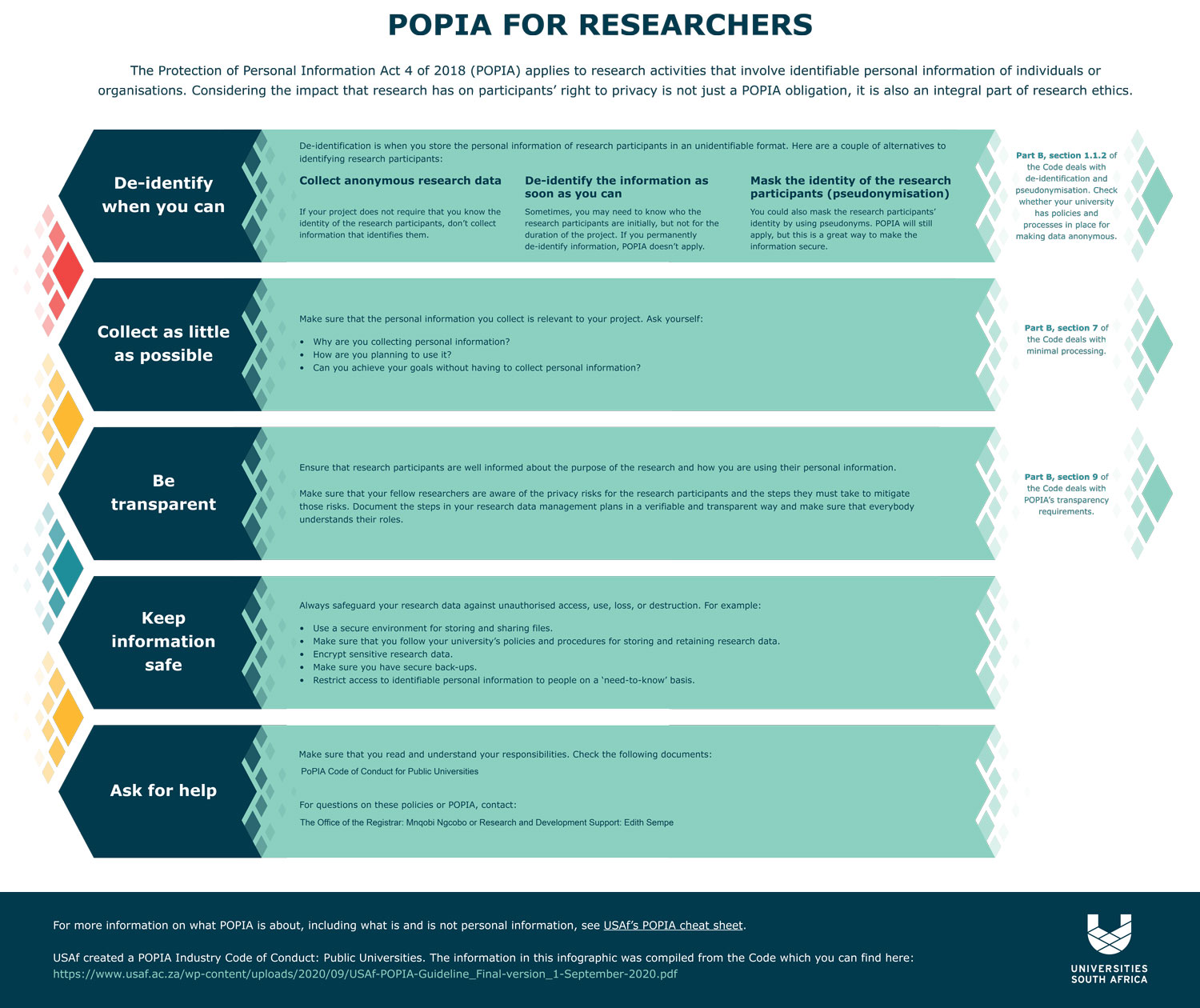 Download the POPIA for Researchers (PDF)
The Protection of Personal Information Act (POPIA) Code of Conduct serves to guide activities with regard to the process of working with personal information.
South African Universities must comply with POPIA by 30 June 2021.
Note the following:
From 1 July 2020 sections 2 to 28, 55 to 109, section 111, and section114(1) – (3) will be in force.
From 30 June 2021 Section 110 and section 114(4) will be in force.
Organisations which process personal information are being given one year from these dates to become fully compliant with these sections of the POPIA.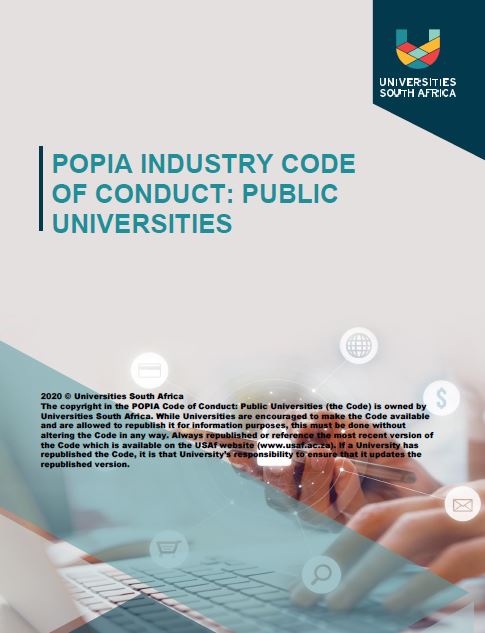 Download the USAf POPIA Guidelines (PDF)
Uploaded: 02 September 2020