CUT Alumni: Let's talk about your future
Keep yourself updated to make better choices in this ever-changing job market. The Universum CareerTest provides you with useful information and tools you might need when navigating your career.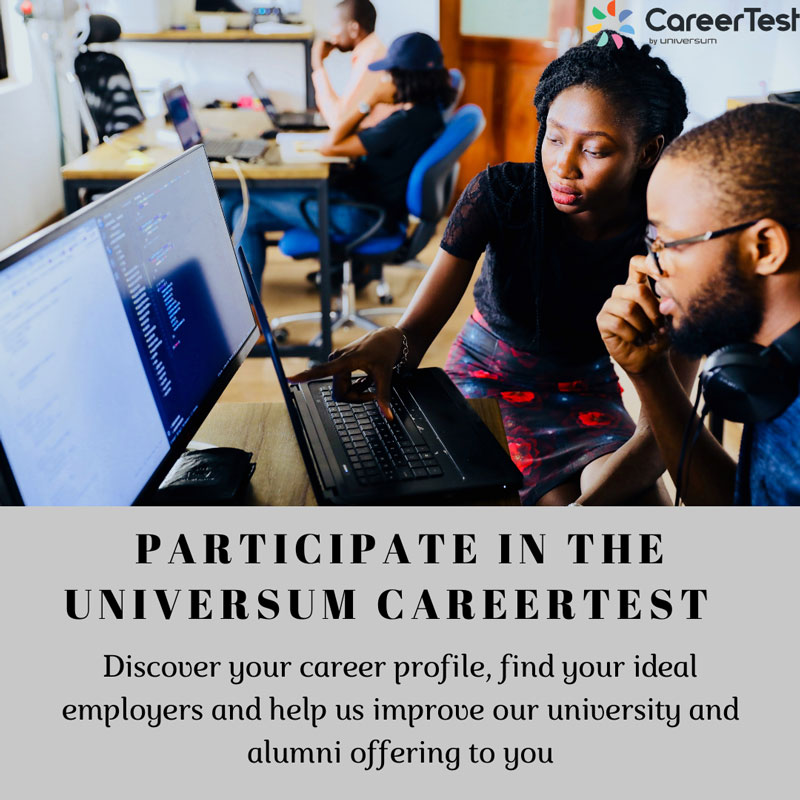 The CareerTest lets you know which of the 7 Universum Career Profiles you identify most with and employer recommendations based on your profile.
In addition, you would be able to help us shape our offering better to suit your preferences and expectations as your alma mater. Click here and complete, https://careertest.universumglobal.com/s/21zacutalumni.
Uploaded: 20 October 2020