In 2012, CUT established an A-Team, which consists of more than 50 staff members and students who contribute their "crazy ideas" towards the advancement of Vision 2020.
The A-Team cluster on Talent Management, consisting of two groups – one from the academe and another from support services – is now playing an active role in the recruitment process to assist the whole university to identify the best talent.
The University has as its' aim "building a first-rate corps of creative and innovative leadership, management, administration, teachers and researchers".  When relating this to Vision 2020, where we refer to "building the foundations", this means an intense focus on talent management of our People.
"Talent Management – towards ensuring recruitment, appointment, development, promotion and retention of A-team staff."
-        Prof. Thandwa Mthembu, former Vice-Chancellor and Principal
The institution believes that A-people, who have nothing to prove about their capabilities, attract other A-people.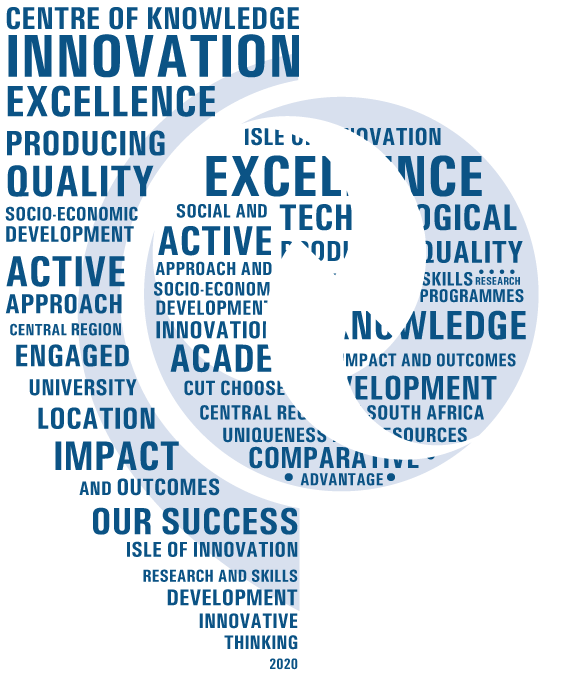 The Leadership Charter goes a long way to encourage managers at all levels to develop people.
Aesthetics Cluster
The Aesthetics Cluster of the A-Team has made substantial progress towards the creation of a world-class campus environment.
CUT's Public Art Project was identified as the first phase of the strategic project as it would enhance the campus culture; promote personal ownership of the campus by a largely non-resident community; promote institutional pride; introduce colour to campus life and it will also contribute to the picturesque landscape of the city. The focus is on people (our people – past, present and future).
This first phase was installed on the Bloemfontein Campus.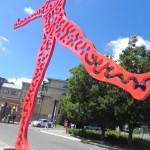 Leonard Thuto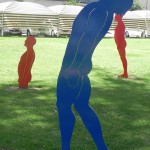 The Crossing
Uploaded: 16 March 2020