Africa Day 2022
Sport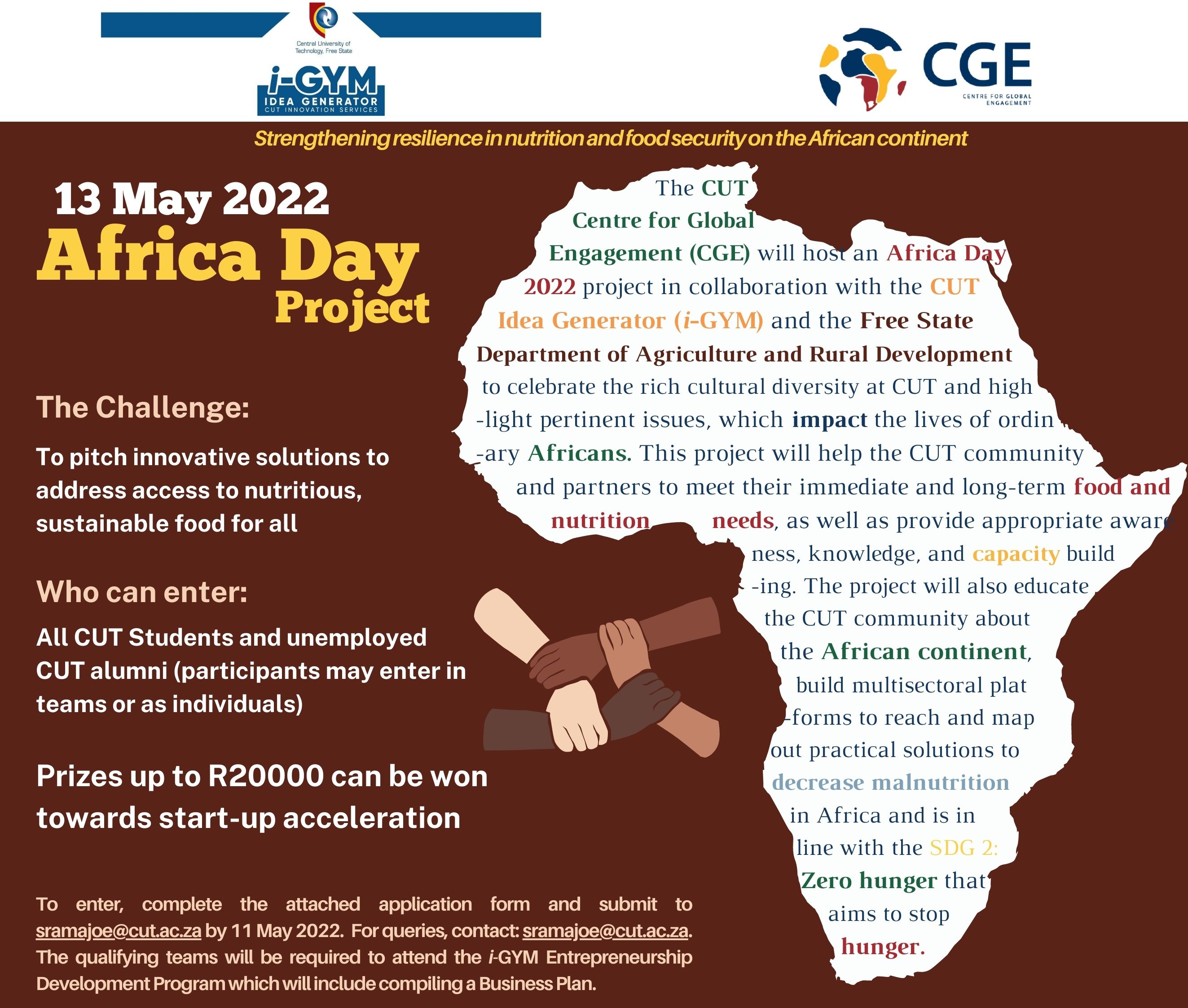 #CUT Invite - Africa Day Project - Accelerate your start-up! Prizes to be won!
The i-GYM cordially invites you to submit your creative, or innovative idea or project - Solutions can be local or global, small business or industrial, preventative or treatment actions, creative or data driven, unique improvement, or new and novel invention focusing on addressing access to nutritious, sustainable food for all.

A collaboration by the Idea Generator (i-Gym) and the Centre for Global Engagement (CGE).