The dentistry field next to benefit from CUT's world-class CRPM and its 3D printing technology
CUT News Research and Innovation CRPM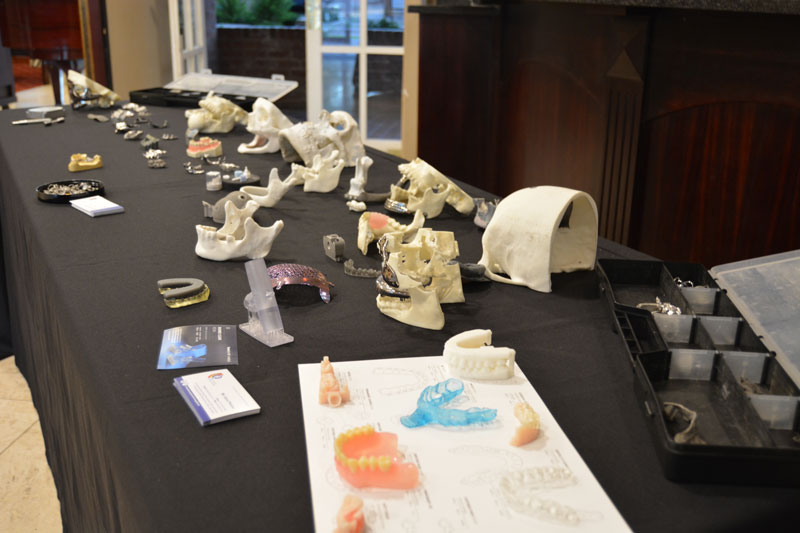 Photo: 3D printed Cobalt-Chrome removable partial denture frames and 3D printed Cobalt-Chrome bars.
In February 2020, the Central University of Technology successfully launched the Additive Manufacturing of Medical Devices (MedAdd) with the support of the Department of Science and Innovation (DSI) to bridge the innovation gap in the use of Additive Manufacturing (AM) for medical devices.
Over the years, CUT, through the Centre for Rapid Prototyping and Manufacturing (CRPM) has been changing the lives of ordinary people in public and private health facilities, by providing prosthetics or reconstructive surgery, using modern technology.
On 07 March 2023, CRPM invited dentists as well as dental technicians to showcase some of their technological solutions that support medical dental professionals in the region. This technology offers to support the dental industry through the Additive Manufacturing of 3D printed Cobalt-Chrome removable partial denture frames and 3D printed Cobalt-Chrome bars.
In his welcome address Dr Gerrie Booysen, Director: CRPM said that the project aims to enhance localisation efforts by upskilling dental technicians with digital workflow know-how and experience. "This, in turn, could lead to job creation and increased market competitiveness by adopting digital workflows. Digital dentistry is still in its infancy phase in the country, and various research projects on materials and applications have been conducted to widen the knowledge of our academics in this field."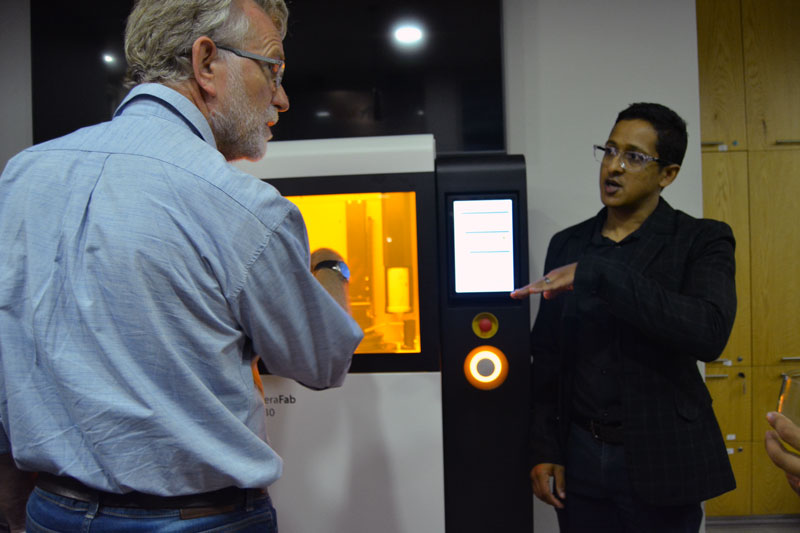 Photo: On the tour, invited guests witnessed some of CUT's 3D printing machines and technological solutions.
Dr Booysen also said that as part of their obligation as a publicly funded university, the CRPM has identified a market need for 3D Printed Dental Devices to improve the quality of life of local communities. One example is the development of Removable Partial Denture Frames (RPD's), which was developed together with industry partners.
"By offering a more cost-effective solution, treatment is now offered to a broader community of patients that previously would not be able to afford expensive restorations, with an unmeasurable impact on the quality of life of these patients," he said.
Additive Manufacturing is an innovative technique moving towards the customised production of dental implants and other dental tools using computer-aided design (CAD) data.
Uploaded: 10 March 2023