Teaching and Learning best practices shared
Teaching and Learning CUT News CILT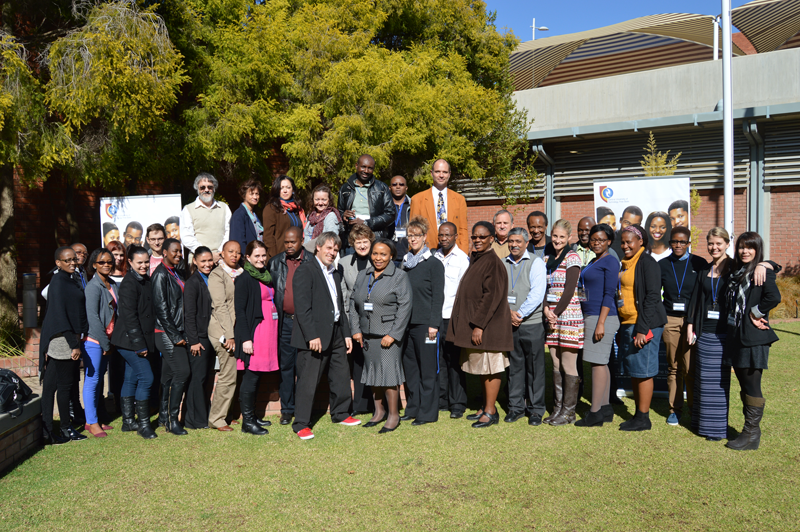 Academics from different institutions joined CUT in a two-day seminar to share the best practices and deliberations on Innovation, Teaching, and Learning towards improved methods in teaching. The seminar was held on 28 and 29 May.  Amongst the thirteen topics presented on the day, Mr Darryn van den Berg, keynote speaker and Visionary Managing Director for the group Passion4Development in Johannesburg, presented on 'Gamification is changing the world'. 
He decoded that gamification is the use of game thinking and mechanics in non-game contexts to engage users in solving problems and increase their contributions. He further highlighted that the tool has been widely implemented with the intention of engaging and maximising the amusement and interest of learners with an intension to catch their interest and inspire them to want to learn more. Mr Joe Jacob, whose topic was on 'Artificial Intelligence in teaching and learning', echoed the same sentiments stating that institutions of higher education must find ways to improve teaching methods in ways that can relate and reach out to students. "Students visit Facebook pages six times a week and dashes to blackboard once a week, that is a fact! We as lecturers have to manipulate the social network to our advantage and reach out to them!" 
Mr Henri Jacobs, Director: Work Integrated Learning and Skills Development at CUT, presented on 'Teaching for employability' where he said that theory and practical goes hand in glove and are more important in teaching and learning as they equip students with more knowledge and understanding. Mr Jacobs further stated that Work Integrated Learning as part of pedagogy and a blend of teaching and learning has seen student success. Prof. Mabokang Monnapula-Mapesela, an Associate Professor, and Dean for Academic Development and Support presented her case study on 'Students' perception of Own Preparedness for Higher Education'. According to Prof.  Monnapula-Mapesela, first year students from non-English speaking backgrounds are not confident in expressing themselves, which becomes a challenge as their entire course offerings are in English. She further stated that they also face other academic challenges which pushes them to complete their three year diplomas in six years. "We have to find new ways of teaching, facilitating and learning." 
Image
1: Attendees at the seminar.
Uploaded: 05 June 2015