Itumeleng Phoka, incoming Enactus CUT President aims to break boundaries
Management Sciences CUT News Welkom Campus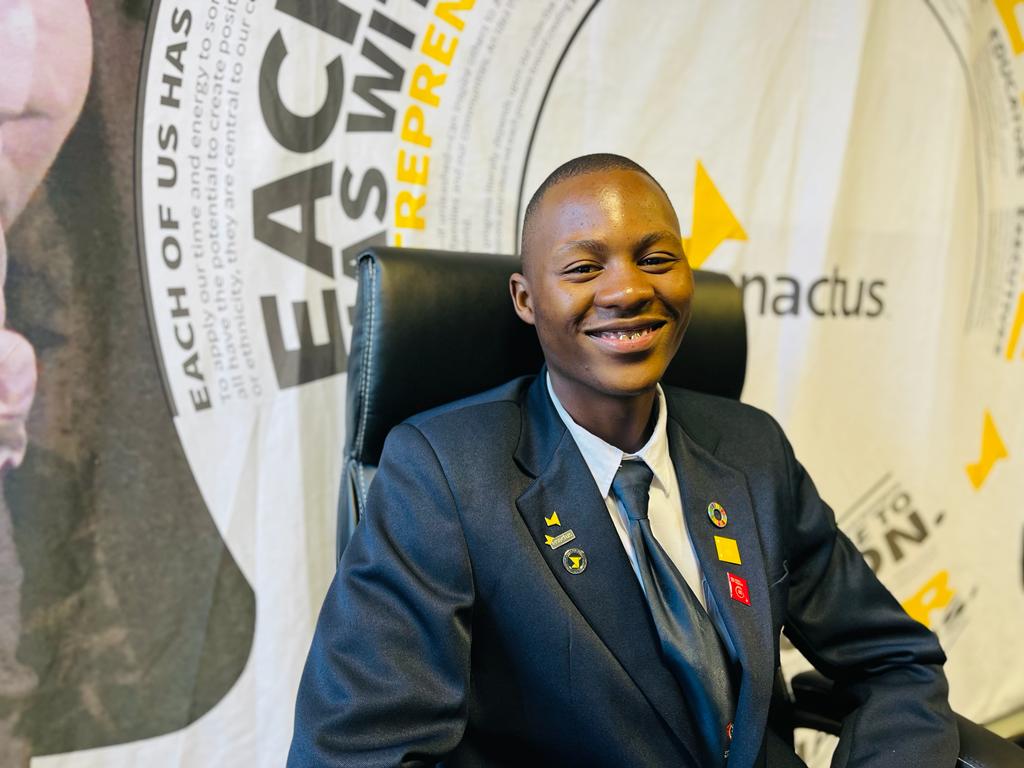 Itumeleng Phoka is the new Enactus CUT President and the first Enactus CUT President from Welkom Campus.
Enactus-CUT welcomes Itumeleng Phoka as their newly appointed President for the 2023/24 financial year. Phoka takes the baton from previously successful presidents who took the organisation to global status.
Itumelengis a 2nd year Public Management Student from CUT Welkom Campus and the first ever Enactus CUT president from Welkom Campus. Itumeleng hails from a small town of Kutloanong in Odendaalsrus, Matjhabeng.
He has been actively involved as one of the servants in various human development workshops and events that build characters, purpose, and redefines the mindsets of university students and local communities.
Before becoming Enactus CUT President, Itumeleng was part of the CUT Student Academic Development as a Peer Assisted Learning Leader (peer mentor), Chairman of Unleashing The Hidden - a character building structure based in Welkom Campus, which seeks to make an impact on people's lives through leadership workshops and charitable efforts. He is a class representative, CUT Wellness 2nd Prince, and a top student in his class!
His vision
For my term as president, I want to expand our ventures and empower our students to a point where they own sustainable enterprises, especially here on Welkom Campus and contribute to the local economic development of the region. This year's team from Welkom is the first successful and firm one. My priority is to strengthen and integrate both campuses as one team united for common goals. My mission is to maintain the high standards set by our previous leaders and keep the national championship title in CUT's name. It would be a blessing to see the team being crowned the Enactus world cup champions!
Phoka has been instrumental in leading the worm farming enterprise operations at Welkom Campus and presenting the project in different towns, Youth Empowerment Summits at churches, Community Development and Entrepreneurship workshops. He has also led a primary school project where learners were taught about the benefits of worm farming and Crop farming.