i-GYM hosts first innovation challenge for IT students
Engineering, Built Environment and Information Technology CUT News Students ideaGYM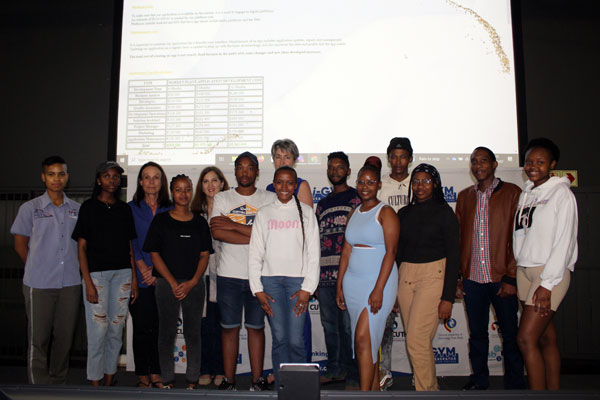 Idea Generator (i-GYM) hosted an Innovation Challenge for the top ten first-year Information Technology (IT) and Extended Curriculum Programme (ECP) students on 07 November 2022. The purpose of the competition was to create a platform for young innovators to showcase their skills as well as motivate them to bring their creations to light.
Ten groups participated in the competition and only five groups made it to the top. Winning groups each received a cash prize of R1 000.
Dr Izabeth Conradie, Manager: i-GYM, said that the challenge was the first of its kind to be hosted for first-year groups. "We decided to host the IT Department assignment-based competition, which only allows first-year students to participate in the challenge. The university fully supports innovators and entrepreneurs and encourages them to be job creators.
All presenters shared the same sentiments that they are excited to be afforded the exposure and to finally share their concepts on a professional platform where judges and adjudicators listen and provide advice.
Caption
Front row: Ms Crystal Newman, PDTS: Graphic Designer, and first-year IT students: Mamello Tau, Reneilwe Kaote, Nick Baloi, Keketso Seboko, Mercy Tsotetsi, Olwethu Khuzwayo, Mokgatla Musapelo, Mihle Mangcogwa. Back row: Dr. Izabeth Conradie,Manager: Idea Generator, Ms Marisa Venter, IT lecturer, Ms Linda Meriring, IT lecturer, as well as students Mxolisi Dhladhla, and Lesedi Setuke.
Uploaded: 10 November 2022