CUT's I-GYM guest lecture wants entrepreneurs to focus on purpose, not product says it will better solve the problem
CUT News International ideaGYM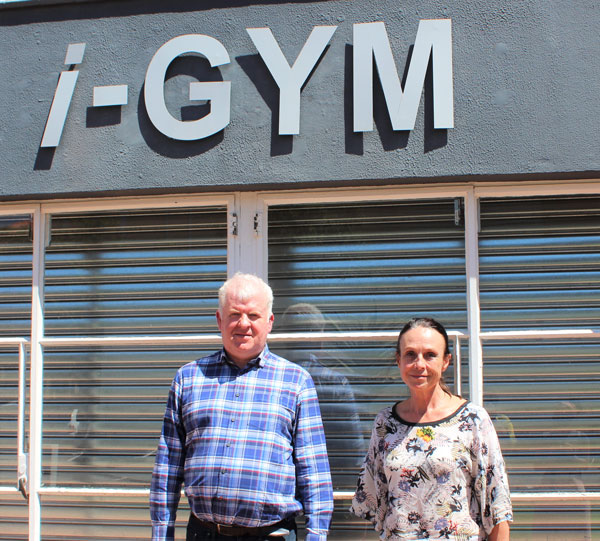 The CUT's Idea Generator hosted Mr Peader Casey, a business development manager for TEaM Rural, which is an Enterprise Ireland-funded, Institute of Technology (IT) Carlow, Ireland, enabled venture.
Casey, who was in the country to further explore collaborations with CUT, gave a presentation on the support systems for innovation and entrepreneurship at the Institute of Technology, Carlow, Ireland – focusing on challenges, experiences, and best practices.
"Focus on purpose, not on product, sometimes we focus too much on technology or innovation and we don't focus enough on solving a problem. Technology is an enabler, it's not innovation. Innovation is a new idea. What I say to people is: focus on purpose not on the product. The danger sometimes is that we trying to sell technology and not trying to sell a solution," said Casey.
From 2015 to 2020 he was a member of the national stakeholder panel for rural business model development (RUBIZMO), a Horizon 2020 project. Before joining IT Carlow, he worked as an independent business developer and innovation agent across a variety of industries including food, agriculture, engineering, tourism, communications technology, automotive and associated service industries with an internationally focused rural/regional context.
Casey shared how TEaM Rural, a living lab initiative focused rural-based entrepreneurship, provides a supportive environment to enterprises and entrepreneurs in the southeast region of Ireland, connecting them with cutting-edge research and expertise. Liaising with Organisations and Agencies at local, national and international level, it also provides increased opportunities for entrepreneurs, start-up companies and enterprises providing start-up support for business through the Enterprise Research & Incubation Campus (ERIC); Expertise & Consultancy Services; Collaborative Research & Development Activity as well as Commercialisation including Technology Transfer & Licensing.
Casey added that when going into a business venture, one should ensure that the business will help a societal problem. "There's a mindset that's always been mentioned with regards to entrepreneurship, I often tell people that what I do requires looking for problems, most people don't want problems. But I can't do my job without having them. I need to know what it is, then I need to know that there is someone motivated enough to solve the problem, then I need to try and work with individuals to see how we can create a business model that is sustainable. And has a social impact as any good business has a social impact," said Casey.
Caption
Mr Peader Casey, Business Development Manager for TEaM Rural and Dr Izabeth Conradie, Manager: Idea Generator (i-GYM) Unit.
Uploaded: 01 April 2022