CUT's aspiring studentpreneurs provide innovative solutions to real-life challenges
CUT News ideaGYM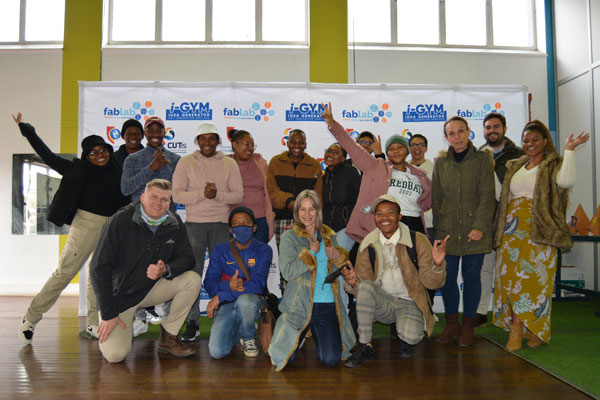 Entrepreneurship education and development have become an intrinsic part of CUT's teaching and learning. Being among the first institutions to include a strong entrepreneurial focus in academic programmes, the university is recognised as a leader in entrepreneurship education.
On 22 June 2022, the i-GYM held the Mathematics, Faculty of Engineering, Built Environment and Information Technology Competition, where students were invited to submit and present their innovative projects to a panel of judges. About 100 ideas were submitted and those with the potential to solve real-life problems were selected for presentation. Through these programmes, students are equipped with problem-solving skills and enhanced their perception of innovation.
Selected students were afforded an opportunity to present their five minutes innovative projects to a panel of judges, who not only adjudicated but advised and guided them on where to improve on their invention and presentation skills. Of the 13 presented projects, only the five best innovations made it through. The winning teams included Mandisa Adonis, who claimed 1st position for her Trolley 360 idea, Muller Kotze who came in 2nd for his Leak-proof taps idea, Ntokozo Langa, who came in 3rd place for inventing a Reusable/disposable female Urine Collector holder, Tankiso Selemela, Atamelang Keitebetse, Tshepang Moselesele and Tshediso Motleleng who took 4th place for their Hand clap activated toilet flush invention, and Josh Arnold and Kieran Tyler Warley who took the 5th spot for their project- The Easy-Flushy, for the home installer. The top 5 innovations each received R1000 (as an individual or group).
A panel of judges consisted of Deputy Director: PDTS/CRPM: Shelley Mona, Lukie Van Staden, Business Manager: iX Engineers from Gqeberha, and Prof. Yali Woyessa, Associate Professor: Civil Engineering.
Caption
Studentpreneurs who presented their innovative projects to a panel of judges, as well as Dr Izabeth Conradie (second from right) Manager: Idea Generator, and Dr Michelle Erasmus (third from left kneeled) Senior Lecturer: Maths/Physical Sciences.
Uploaded: 30 June 2022