CUT's 2023 registrations is the beginning of university life for eager students
CUT News Students Teaching and Learning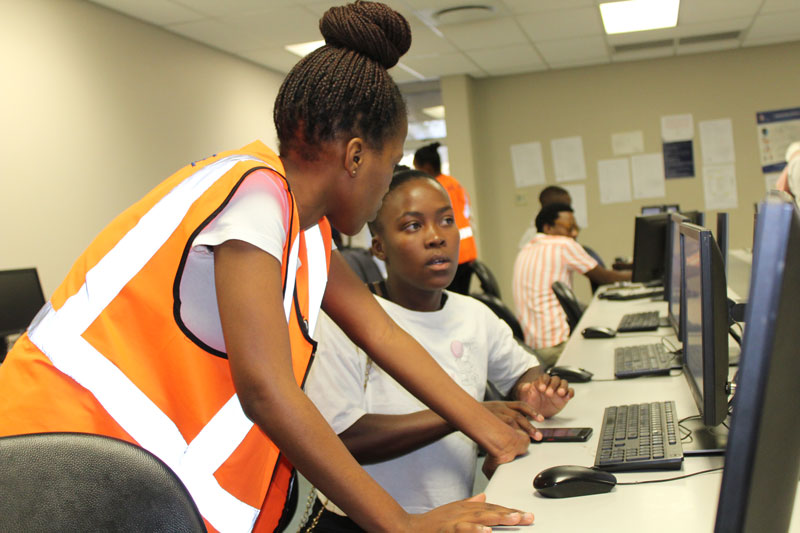 Photo: Student Advisor, Simphiwe Mchunu assisting the first-year student, Nthabeleng Ntontela with the online registration process.
It is business as usual, and all hands are on deck at the Central University of Technology as the registration process is underway for both campuses. The first-year students are experiencing all kinds of emotions as they will be starting their career journey on their own, starting their lives and experiencing university life.
Nthabeleng Ntontela from Botshabela, a first-year Diploma Public Management student, said she was nervous at first but her registration process was smooth because student advisors were very patient with them. "I am super ecstatic to have made it through. Being part of a university community still feels like a dream, but I cannot wait to see how my academic and student life is going to unfold."
Nthabeleng said she chose CUT because it offered her desired programme, it was highly recommended by her trusted circles and also, it is within her radius. "After getting my matric results, I started visualising my life as a university student. I am here now, and it feels so unreal, but I am ready to conquer!"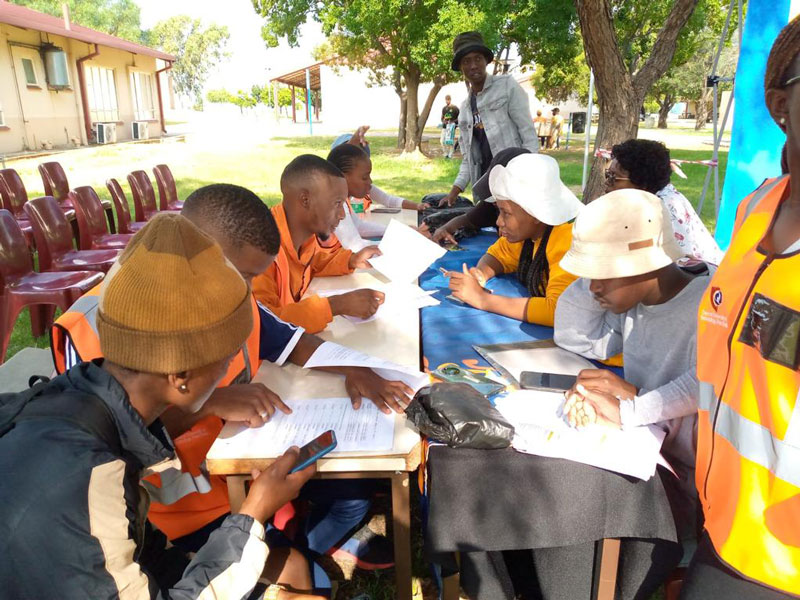 Photo: Student Advisors are also busy assisting students at the Welkom Campus registrations 2023.
Important to know
Information about Orientations 2023 and when classes will begin are available via CUT's website.
There are also announcements being made and we recommend checking the page regularly.
Uploaded: 03 February 2023