CUT Students amongst the DHL GradStar Top 500 in SA
CUT News Students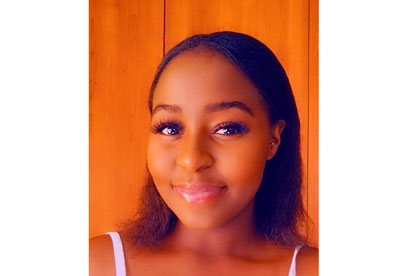 Four Central University of Technology students have made it to South Africa's Top 500 Tertiary Students that were announced at the 2021 DHL GradStar awards. The students that shined amid thousands of other students and made the university proud are: Refemetswe Khanare, National Diploma: Public Management, Jongi Motsoeneng, Diploma in Engineering Technology: Electrical Engineering, Daniel Mokodutlo, Bachelor of Technology: Human Resources Management and Dimakatso Dhladhla currently studying towards her Advanced Diploma in Applied Management.
GradStar is a programme that recognises top students across the country based on leadership qualities and readiness for the workplace. Atracting over 10 000 entries this year, things were a little different, as a new GradStar App was used to connect students to the world of work.
From announcing the top 500, students will go through a 3-stage process where they will need to take a Future Fit assessment, followed by a video of themselves and then a Personal Development Plan, culminating in the Top 100.
One of the students, Dimakatso Dhladhla, said that the DHL Gradstar competition is a good programme as it opens many opportunities for students who are dedicated and willing to put in the work. "This achievement has made a great impact in my life, and I am grateful to be part of the Top 500 GradStar awards. As a student, I barely participate in any university activities, but this one caught my attention. When I saw this competition, I thought it was a great start to do something different and invest my energy into new positive things. I want to thank CUT for supporting and exposing me to this competition".
The GradStar programme and Awards Ceremony, sponsored by DHL, Accenture, Fasken, Absa, bp, BAT and Epiroc and partnered with NPO Golden Key, organised and developed by BlackBark Productions (creators of the Rising Star Awards) and using the judging expertise of FutureFit, is designed to recognise the most employable students across the country and introduce them to future employers.
It is not the first time that CUT students shine among the GrandStars. In 2017, three of our CUT students, Deliverance Kgonyane, BTech: Information Technology, Gareth Gericke, BTech: Electrical Engineering and Portia Naledi Thothela, BTech: Information Technology made it to the top 100 South African tertiary students at the GradStar programme.
Caption
One of the four top 500 students from CUT is final year student Dimakatso Dhladhla doing her Advanced Diploma in Applied Management.
Uploaded: 30 July 2021