CUT management hands over new vehicle fleet to ensure employee and student safety
CUT News Leadership Support Services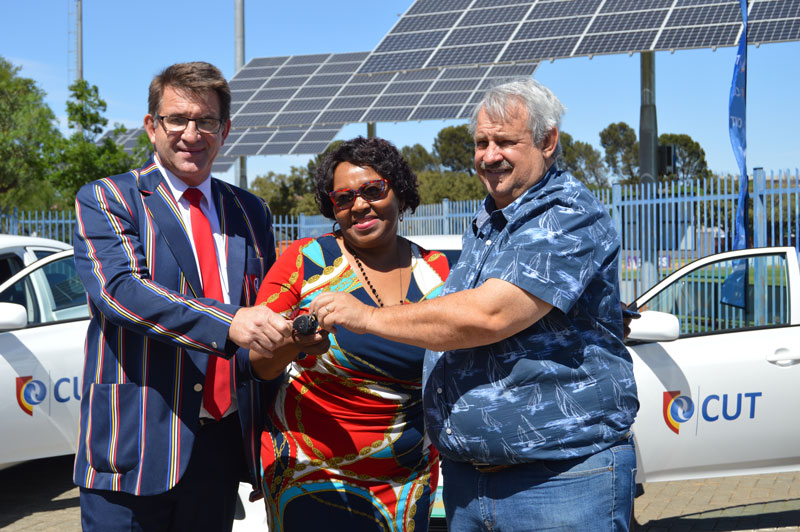 Professor Henk de Jager, Vice-Chancellor and Principal and Dr Nothemba Mrwetyana, Registrar, handing over the keys to Mr Ben van Den Berg, Supervisor: Vehicle Park and his team who are the custodians of the CUT vehicles. A total of 15 vehicles to the value of R5 564 615.95 were procured.
On 21 October 2019, the Central University of Technology, Free State (CUT) Vice-Chancellor and Principal, Prof. Henk de Jager, handed over keys of new vehicles to the fleet management team at the Bloemfontein Campus. The purpose of this exercise is to help address an acute shortage of reliable vehicles and demonstrate the university's commitment to effective fleet management which provides operational efficiency of the university; reliability of cars and safety of our employees and students on the road. These vehicles will be fitted with tracking devices to monitor the optimal use of vehicles and performance.
The total budget of R5,5 million was spent locally, which in turn, supported local businesses with the purchase of these vehicles. The new fleet offers the campus community viable vehicle solutions including the reliability of the vehicles, reduction of our carbon footprint, and most importantly, the safety of CUT employees and students as they travel regularly. The university values the lives of each individual who makes use of these vehicles.
The new fleet includes six sedans, two minibuses (10 seats), five Minibuses (16 seats), LDV (single cab – FLAT-BED), and another LDV (single cab).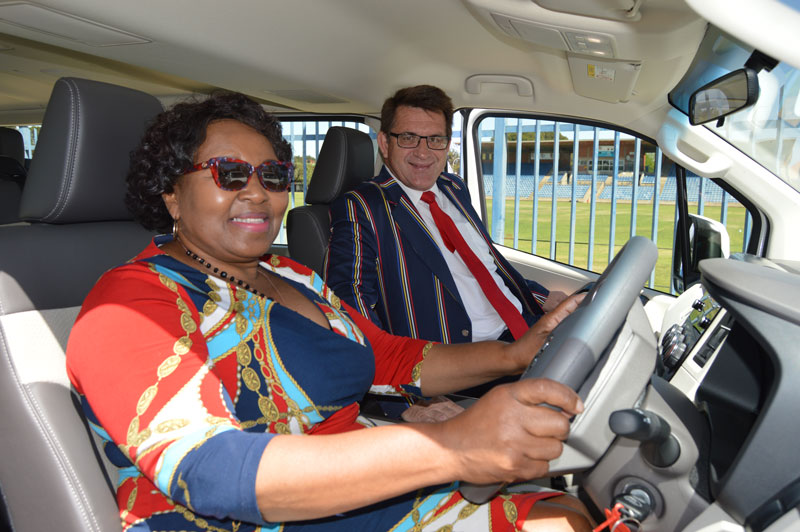 Test-driving one of the newly purchased Toyota sedans is Dr Nothemba Mrwetyana, Registrar and Professor Henk de Jager, Vice-Chancellor and Principal.
Uploaded: 22 October 2019