CUT launches Dr Ruth Mompati Alumni Chapter in Vryburg
CUT News Alumni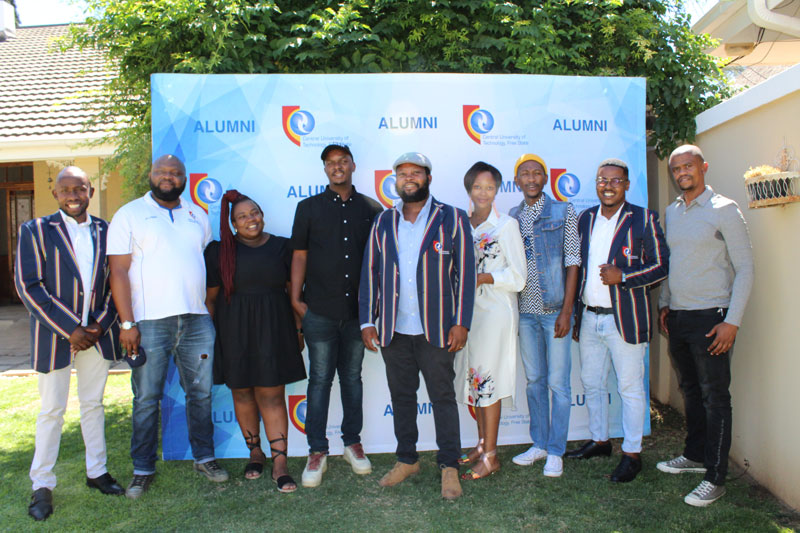 The Central University of Technology, Free State (CUT) launched the Dr Ruth Mompati Alumni Chapter in Vryburg on 7 November 2020. This Chapter was also the first to pioneer pledging towards the Alumni Bursary Fund.
The newly elected Chapter Coordinator, Solomon Khiba, said that they were excited to come together as CUT alumni in the North West Province. "As this collective we will use your presentation as a guide to some of the things that we will do as this collective for the graduates of CUT in this area. We will also make sure that the CUT Alumni footprint is seen across the province [North West]," said Khiba.
Mr Khiba will be supported by other elected members including; Nkululeko Nzabe, Bonisile Gwebi, Boitumelo Pule, Teboho Moraba, Thapelo Baikedi and Khumo Seane.
CUT Deputy Director: Alumni and Stakeholder Relations, Jacqueline Pietersen, welcomed alumni on behalf of the University and the Alumni Association. "This is a momentous occasion. There has not been a CUT alumni association in this area, which means you are making history. Thabo [Mzamani] and I are looking forward to engaging with you. As the alumni of this institution, you are really the heartbeat of this University as you play a critical role in advancing the vision of your alma mater," said Pietersen.
Deputy President of the Alumni Association, Mbuyiselo Frans, said they planned on launching more chapters to grow the association. "We want to see members of this association being part of the CUT Council. We want to see members of the association going back to the institution and benefiting the institution and vice versa. We want to see the institution employing its graduates, an institution that says we grow our timber," said Frans.
Caption
Members of the CUT Alumni Association with members of the Dr Ruth Mpompati Alumni Chapter.
From left: Mr David Makhoali, Mr Mbuyiselo Frans, Ms Boitumelo Pule, Mr Solomon Khiba, Mr Luyolo Busakwe, Ms Bonisile Gwebi, Mr Nkululeko Nzabe, Mr Lebohang Khutlang and Mr Kabelo Moremi.
Uploaded: 19 November 2020