CUT hosted the 2023 Spring Graduation Ceremony to honour the achievement of graduating students
CUT News Alumni Teaching and Learning Research and Innovation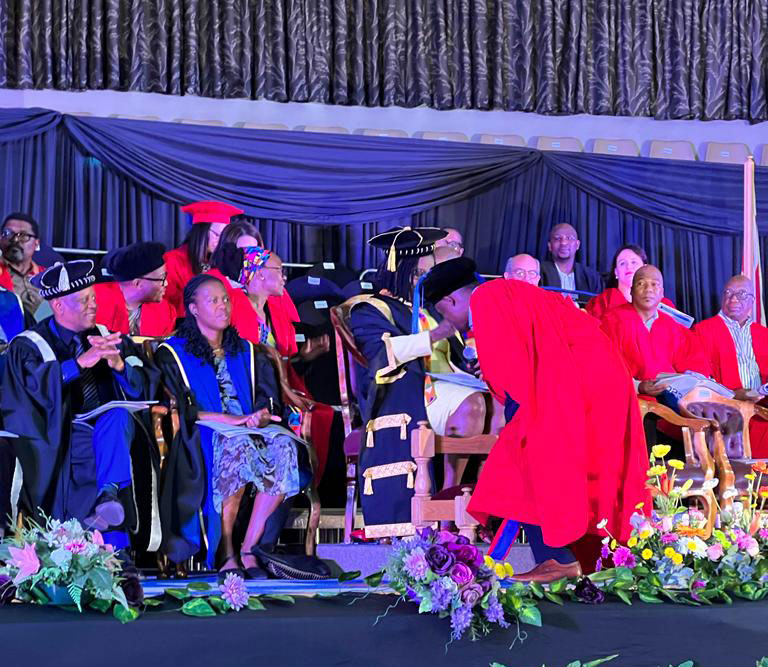 Among these graduates, 6 doctoral and 23 master's graduates were conferred their well-deserved qualifications.
Mr Joosub Shameel, Chief Executive Officer of the Vodacom Group Ltd, was awarded the honorary Doctor of Philosophy in Management Sciences (Business Administration) for his entrepreneurship and leadership role, his commitment to the social cause, and the enormous role he contributed to the corporate world,
A graduation ceremony is one of the most epic moments in one's life. It talks to the essence of our existence as a university, reminding us of our responsibility of teaching, research, innovation, community engagement and developing young minds - shaping them to become tomorrow's leaders and being responsive and responsible global citizens! We are immensely proud and inspired by your achievements- Prof. Pamela Dube, Vice-Chancellor and principal.
The acting Chairperson of the Council, Dr Charity Mbileni-Morema and other members of the Council graced the ceremony.
Uploaded: 04 September 2023