CUT gives priority to its transformation project goals at the 2nd Transformation Summit
CUT News Leadership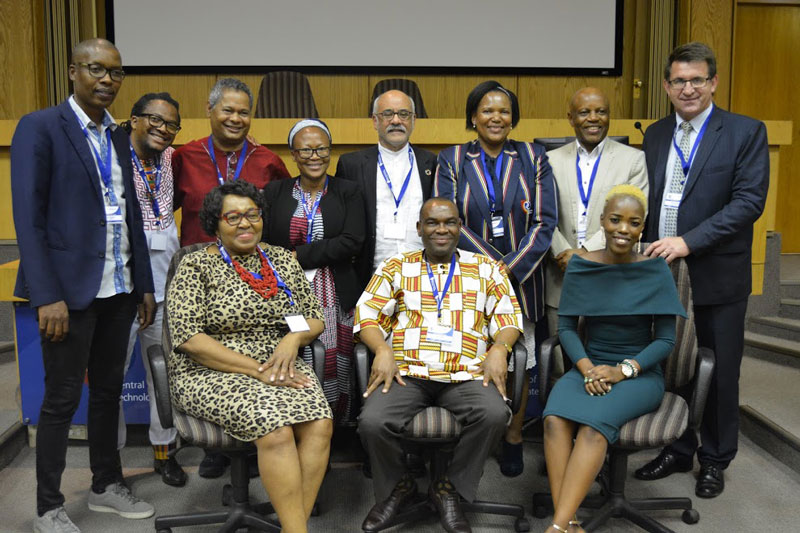 More than two decades into the democracy and there are still some gaps in the South African society, from economic participation, equality in the workplace and even in the Higher Education space. However, the transformation agenda in the country has gained momentum as citizens and institutions are trying to bridge gaps and create an equal and fruitful country for all who lives in it.
The Central University of Technology, Free State (CUT) hosted its 2nd Transformation Summit on 20 November 2019. The purpose of the summit is to educate both internal and external stakeholders about the institution's transformation plan and commitment and to also give a broader reflection on what has been achieved in this regard. Critical issues such as gender-based violence and Soudien report were also explored.
In his address, Prof. Percy Sepeng, Senior Manager: Institutional Renewal and Transformation Unit, said that the CUT transformation plan is a project-based plan consisting of projects that are supportive of the CUT 2020 vision, which requires the university to be engaged in producing quality social and economic developments mainly in the central region.
He pointed out some of the university's priority transformation projects goals such as curriculum transformation, programme and quality mix (provide students with skills that enable them to solve the problems in their community effectively), scholarship of teaching and learning, student learning support as well as research and development.
"These goals are some of the critical areas whereby contributions from everyone in this summit could help the institution to reflect honestly and constructively on its gains." In addition, he mentioned that the CUT's transformation plan takes account of significant developments in the South African Higher Education sector, including the need to redress past inequalities, serving a new social order to meet pressing national needs and respond to new realities and opportunities. "The plan also affirms and extends our commitments to the national transformation agenda," he said.
The Vice-Chancellor and Principal, Prof Henk de Jager, presented a broader overview of what the institution has achieved regarding the transformation agenda. He also tapped into some of the recommendations from the Soudien report on transformation. "When one looks at radical transformation, it is not about ticking boxes. We have to look into the underlying issues behind some of the recommendations and efforts made as well as focus and patience required to effectively achieve them. Our main focus is based on our Vision 2020 transformation agenda, and we have embraced such as a duty to care as an institution and as a community, to have a common understanding, prioritise transformation projects and have a clear transformation project risk identification." He also mentioned a few of the transformation projects which he said, "serves as a small focus on a broader landscape such as performance management, leadership charter, ethics hotline and the notion of induction programmes of institutional forums and our institutional restructuring."
Keynote speaker, Prof. Crain Soudien, Chief Executive Officer of the Human Sciences Research Council (HSRC) and former Deputy Vice-Chancellor of the University of Cape Town, based his presentation on the current affairs of the South African Higher Education system. He spoke about what transpired since the "Soudien report" in 2008 and mentioned that  South Africa's Higher Education system has parts which are some of the best in the world, but at the same time, acknowledged that other parts are in a severe state of decline, thus making the issues of transformation in the higher education system a complex one.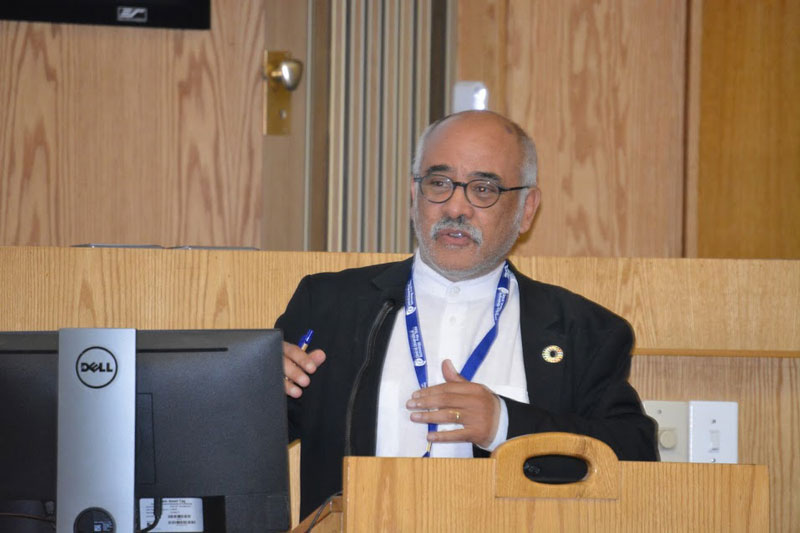 According to Prof. Soudien, the major conclusion obtained from the report was that race is a problem in South Africa and following that report, university leaders were tasked to bring about transformation in the higher education system and with that, came a list of developments in response to the report such as the 2011 National Transformation Summit and the National Transformation oversight committee to name a few.
He further provided evidence of the efforts made by South African universities to transform the system and made reference of several centres that were established in institutions across the country to address this issue, which in his opinion, places South Africa at the forefront of the global higher education system in terms of understanding what is happening in society.
He described the system during the 2008/2015 period as being in a state of positive reflection. However, from the events that took place in 2015 such as the "Rhodes must fall movement" he believes that the report missed what was really going on in the system.
In his closing, he said that the system focused on the legacy issues left from the apartheid era, missing the shift that was happening in the country's first-generation students from the black community entering the university environment and the need to accommodate them and provide them with a chance of obtaining relevant education in the setting of post-apartheid South Africa.
Other topics that emanated from the seminar also included gender-based violence, a burning issue that has overshadowed the country. Leading the deliberations was Ms Dieketseng Maketsa, a final year BEd student, and an activist in that regard, who shared her story and experience of having to go through an emotional turmoil, mental and spiritual trauma as a victim of gender-based violence and pleaded with the CUT community to make efforts in protecting and giving counseling to affected students.
Captions
1: From left: Prof. Percy Sepeng, Senior Manager: Institutional Renewal and Transformation Unit, Prof. Solomon Makola, Welkom Campus Director, Prof. André Keet, Chair of Critical Studies in Higher Education Transformation, Dr Ntswaki Malebo, Senior Manager, Centre for Innovation in Teaching and Learning, Prof. Crain Soudien, keynote speaker and Chief Executive Officer of the Human Sciences Research Council (HSRC) and former Deputy Vice-Chancellor of the University of Cape Town, Dr Daphney Mkhize, programmed director for the day, Prof. Alfred Ngowi, Deputy Vice-Chancellor: Research innovation and Engagements, Prof. Henk de Jager, Vice-Chancellor and Principal.
Front row: Dr Pinky Mrwetyana, Registrar, Prof. Ngidi David, Deputy Vice-Chancellor: Teaching and Learning and Ms Dieketseng Maketsa, CUT student and gender-based violence activist.
2: Prof. Crain Soudien, Keynote speaker and Chief Executive Officer of the Human Sciences Research Council (HSRC) and former Deputy Vice-Chancellor of the University of Cape Town.
Uploaded: 28 November 2019