CUT-Enactus President wins at the Global Youth Innovators programme
Engineering, Built Environment and Information Technology Built Environment CUT News Research and Innovation Students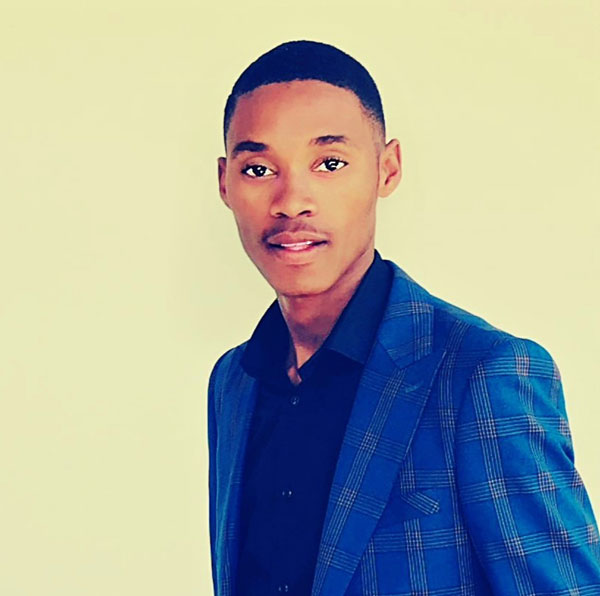 Sizolwakhe Innocent Mtetwa, CUT-Enactus President and third-year construction management student, won 10 000 UK Pounds together with his partner Sherina Begum from the United Kingdom (UK) at the 2021 Global Young Innovators Programme.
The Global Young Innovators Programme offers 60 forward-thinking entrepreneurial minds from across South Africa and the UK, a platform to join forces, ignite ideas and co-design solutions that can help solve some of the greatest challenges facing the global community.
The young innovators were tasked to generate innovative ideas to help address challenges in South Africa, with the potential to take the solution to a global scale. Sizwelakhe and Sherina collaborated and tackled challenges such as climate change, unemployment, and food waste. Some of the potentially viable solutions to these challenges include the production of less chemical-based cosmetics using natural raw materials such as fruits and vegetables.
Sizolwakhe said that his journey did not start where he is today. In 2019, he joined CUT First-Year Leadership Programme, where he learned various leadership traits and participated in the Enactus programme (a community of student, academic and business leaders committed to using the power of entrepreneurial action to transform lives and shape a better more sustainable world), where his leadership and entrepreneurial skills were cultivated. In 2019, he served the team as a Project Leader and in 2020, he was promoted to Project Manager position, where he led all CUT-Enactus projects, and that improved his leadership and entrepreneurial capabilities greatly.
This year, he was promoted to Presidency, allowing him to lead the entire team. He alluded that he would not have been where he is if it were not for Enactus. "Enactus has instilled and assisted me to improve my entrepreneurial spirit, leadership skills, business ingenuity, creative thinking, and innovative mindset. What I admire the most about this programme is that it invests resources in students who, in turn, take entrepreneurial action for others and ultimately create a better world for all."
Sizolwakhe Innocent Mtetwa is a 23-year-old third-year Construction Management student at CUT. He was born in KaPhunga in Sinceni, a small village in the Kingdom of Eswatini. He grew up in South Africa in the Kwa-Mashu township (Durban) and matriculated from Lakehaven Secondary School in Newlands East. Growing up, Sizolwakhe said he enjoyed helping people, playing music with his band, participating in public speaking, reading books, and working with calculations. Asked about his future, Sizolwakhe said that upon completing his junior studies, he wants to pursue a PhD in City Planning or Built Environment, continue to mentor and be a role model to youngsters, own successful businesses and have a family of his own.
Uploaded: 27 May 2021