CUT academic lends dental expertise to draft COVID-19 Infection Control Guidelines
Faculty of Health and Environmental Sciences Life Sciences CUT News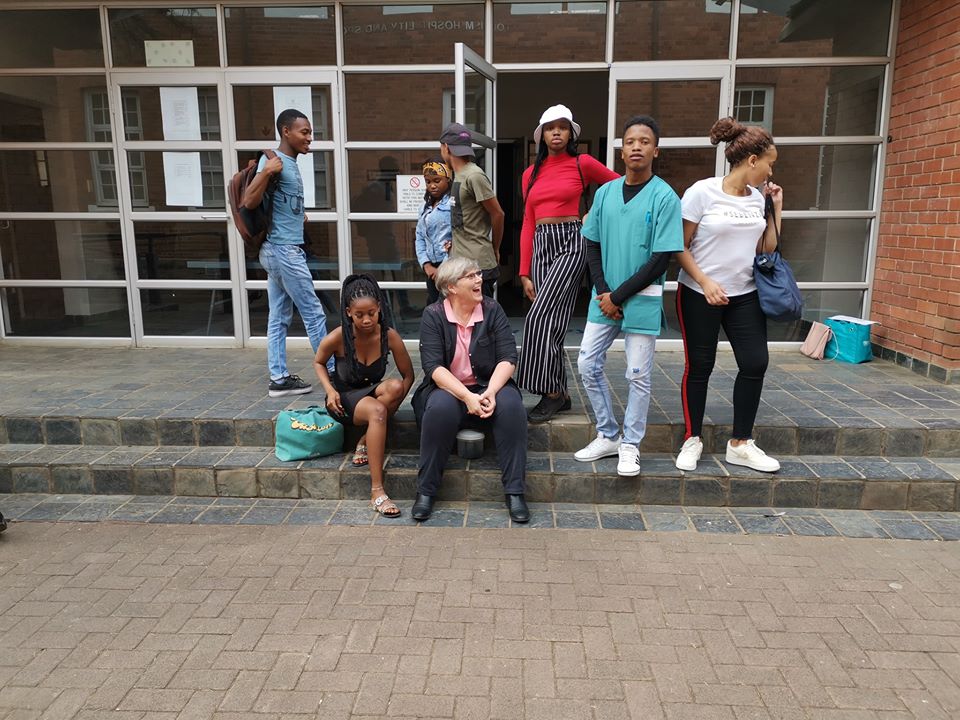 Dr Jeanné Oosthuysen, a senior lecturer in Dental Assisting at the Central University of Technology (CUT), Free State, recently contributed to the South African Dental Association (SADA) through drafting a COVID-19 protocol for South African Oral health care providers. This comes after she drafted and submitted Infection Control Guidelines to the South African Dental Association in February, earlier this year.
Oral Health Care (OHC) has been identified as one of the occupations at highest risk for contracting the virus and/or becoming a node of transmission, this is due to the pure nature of dental procedures, dental equipment and instruments used, the environment and working at proximity of a patient's oral cavity.
The South Africa Dental Association (SADA) identified this problem early, and immediately started a pro-active campaign to secure safety of patients and OHC professionals during the pandemic. Different levels of restrictions and guidelines, just as those of the government, apply to OHC. The reason being, that some procedures produce aerosols during treatment and can potentially spread the SARS-CoV-2 virus, that is responsible for COVID-19.
For the years since she became lecturer, Dr Oosthuysen has focused on teaching, presenting and consulting with oral health care teams on dentistry, preventive dentistry, higher education, curriculum development, infection prevention and control, compliance, dental assisting, and topics of oral hygiene and dental assisting.
In her doctoral study, Dr Oosthuysen focused on infection prevention and control challenges faced by oral healthcare workers in the dental industry. "No guideline or compliance measuring tool to monitor infection control in dentistry currently exists in South Africa. I embarked on an extensive literature review to source potential auditing compliance instruments for dentistry and established that auditing instruments used world-wide do not consider the unique South African challenges and the high incidences of HIV/AIDS, hepatitis and tuberculosis. I developed a customised audit-feedback instrument that can be used in all South African dental facilities to monitor compliance with infection prevention and control. The findings of this study and others were published in national and international accredited scientific journals and presented at international conferences," said Dr Oosthuysen.
SADA recently published the first edition of Oosthuysen J, Potgieter E and Fossey A (2020): "Infection control guidelines for oral health care South Africa".
"What started as a small interest group of oral health care in dental implantology, soon escalated, to not only formulate a scholarly lawful and evidence-based document, but also consider all the specific dental specialities, as well as all socio-economic groups in our country. At one stage we had 500 dentists and other members of the oral health care team working together in simultaneous streams, to formulate a document to define the work of oral health care professionals after the initial COVID-19 lockdown," she added.
"Oral health is an integral part of overall health, and during these challenging times to prevent transmission of SARS-CoV-2 and the threat of the COVID-19 pandemic, it is even more true," concluded Dr Oosthuysen.
Read the Infection Control Guidelines.
WATCH: Dr Blackie Swart, Chair and leader of the SADA COVID-19: Dental Clinical Protocol Development team, who recently took part in the COVID-19: Dental Clinical Protocol Development Workstream feedback session to members and stakeholders, 14 May 2020.
Caption
The photos were taken prior to the COVID-19 lockdown. Students and Dr Oosthuysen as they took part in sessions on the Bloemfontein campus.
Uploaded: 16 May 2020