CLO hosts wheelchair rugby to raise awareness
Students Student Services PDTS CUT News Partnerships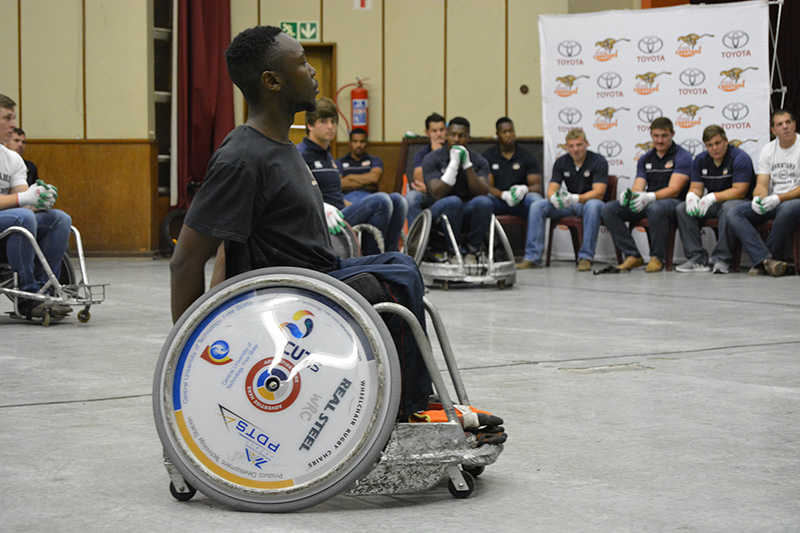 On 08 May 2018 the Christian Leadership Group (CLO), a student organisation under the guardianship of the Wellness Centre, hosted wheelchair rugby exhibition matches.  The Free State Mustangs, Bloemfontein Celtics and the Free State Cheetahs participated in these matches as part of their community outreach programmes to raise awareness about disability, improve the health and quality of life for people with disability; most importantly, to support active sports programmes at Tswellang Special School.
Mr Jared McIntyre, one of the Mustang rugby players, expressed his excitement and appreciation to CUT for hosting the event and raising awareness regarding the quadriplegic sport: "The event was successful! Moving forward we need the industry and government to get on board, provide sponsorship and support us in developing and administering this sport properly. We also need functional structures in place so that we can reach out to more people. To date, we have made a positive impact on about 50 disabled sports fanatics around Bloemfontein, and there are about 15 000 children who are living with disabilities in this province."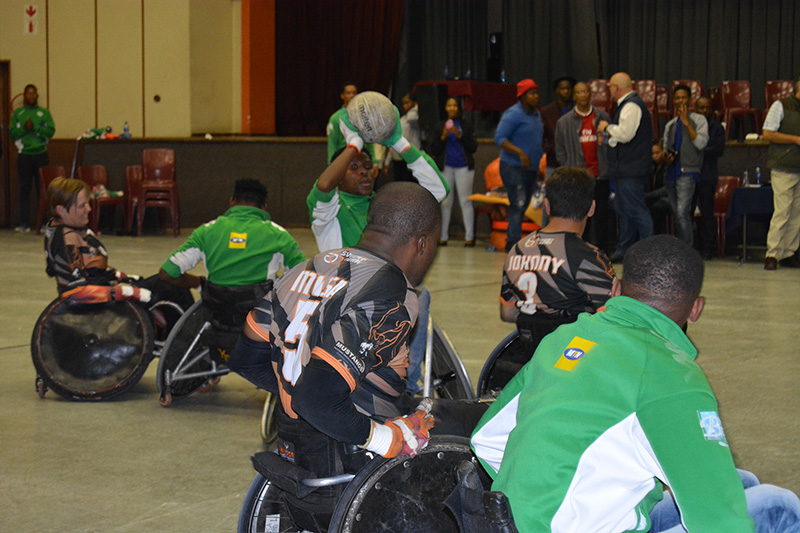 Product Development Technology Station at CUT manufactured affordable rugby wheelchairs with the support of CUT Innovation Services to help address skills development for people with disabilities; especially the unemployed youth. "Because these special chairs are expensive, I saw a niche to come up with a cost-effective solution and manufacture locally. I got in contact with CUT PDTS, and it has been a fantastic journey for the past two years. I believe that there are still great things ahead and we are excited about the opportunities. Currently, we are working with Tswellang Special School to ensure that this sport grows and carries on in South Africa. Our goal is to touch on the lives of more children, establish school leagues and draw players that can compete with us in the national leagues. I plan to also to develop national athletes from Mustangs and Free State and have as many athletes playing nationally. My dream is to see South Africa in the top 10 Paralympics games soon," he said.
Images
1: David Mashape one of the Mustang players seated on the rugby wheelchair built by Mr Jared McIntyre, PDTS, engineering and CUTis.
2: Free State Mustangs and Bloemfontein Celtics enjoying their first wheelchair rugby match.
Uploaded: 14 May 2018