2nd Free State Industry 4.0 Summit hosted at CUT emphasises assisting communities through innovative technologies
CUT News Research and Innovation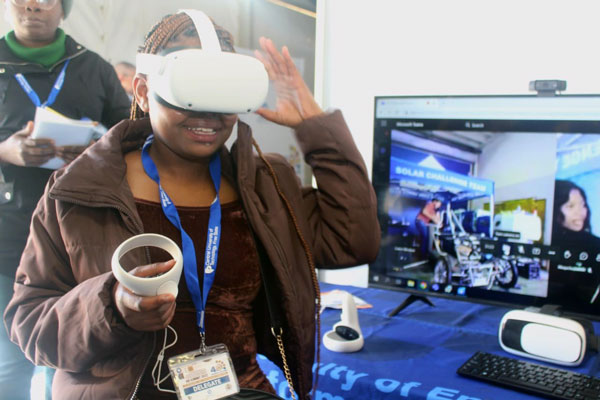 The 2nd Free State Industry 4.0 Summit, held in collaboration with the Free State Provincial Government and the Central University of Technology, took place on 21 and 22 July 2022.
The theme of the summit was: Accelerating economic growth and development of the Free State through innovative 4IR technologies. Serving as a continuation of the first summit held in 2019, the summit focused on youth participation and forging new networks with critical role players in the province. The summit strived to find innovative technological solutions that will empower communities and improve the lives of ordinary people in the region.
Prof. Alfred Ngowi, CUT acting Vice-Chancellor and Principal, stated that for the university, the summit is an important platform that will provide a unique opportunity for researchers and graduate students to network and embrace intellectual development within the 4th Industrial Revolution. "Most importantly, to provide a forum for government leaders, professional organisations, business, and industry leaders to discuss common challenges and opportunities presented by this revolution. The theme represents our aspirations and determination as a university of technology, to be a leader in Africa in areas of social and technological innovations. These innovations would have been impossible without the expertise of our academics and students, who are the backbone of many innovations found here in this university," said Prof. Ngowi.
Free State Premier, Honourable Sisi Ntombela added that the critical quest of youth employment and empowerment is at the heart of it. "This summit must address the importance of accelerating education, skills, and employability - full investment in optimisation of the fourth industrial technologies. Aligning with the commitments of the last summit, the province invested seed funds of R5 million to support the initiatives of the CUT Innovation Hub, the money was used well. I've seen how it was used and met the youth who have benefited from this hub. Fourth industrial technologies must be useful and impactful in the lives of our people. 4IR technologies must assist us in enhancing service delivery, development, and opportunities for our people," added Premier Ntombela.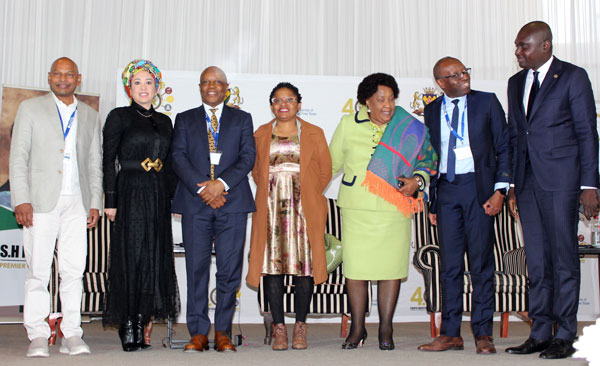 Minister of Communications and Digital Technologies, Khumbudzo Ntshavheni highlighted the significance of ensuring that rural communities have access to digital connections. "As long as there is no network in the rural areas, where mining and farming take place, there will not be deployment of these fourth industrial technologies, so we must focus on the basics. Firstly, making sure that everyone has access and secondly, continuity. We have set ourselves a challenge of saying 80% of South Africans must have access to the internet by 2024, but we in the department are chasing 100% access to the internet by all south Africans by 2024. South Africans are entitled to government service, and we must ensure that those who are poor are prioritised on a first-come, first served basis. We are going to use technology to advance that," stated Minister Ntshavheni.
Additionally, this summit offered CUT and the region an opportunity to interact with other experts and forge new alliances and ways of driving change within this space for the future of the country and continent.
WATCH: CUT YouTube Channel
Visit the website: Free State 4IR Summit
Caption
1: Learner experience the wonder of virtual reality.
2: Prof. Seeram Ramakrishna, National University of Singapore; Hon. Gadija Brown, MEC Free State Provincial Treasury; Prof. Alfred Ngowi, CUT acting Vice-Chancellor and Principal; Hon. Khumbudzo Ntshavheni, Minister of Communications and Digital Technologies; Hon. Sisi Ntombela, Free State Premier; Prof. Samson Mashele, CUT acting Deputy Vice-Chancellor: Research, Innovation and Engagement and Commissioner Charles Owiredu, Ghanaian Higher Commissioner to South Africa.
Uploaded: 22 July 2022