Entrepreneurship Development in Higher Education (EDHE) Intervarsity 2021
Monday, April 5, 2021
8:00 AM
To be confirmed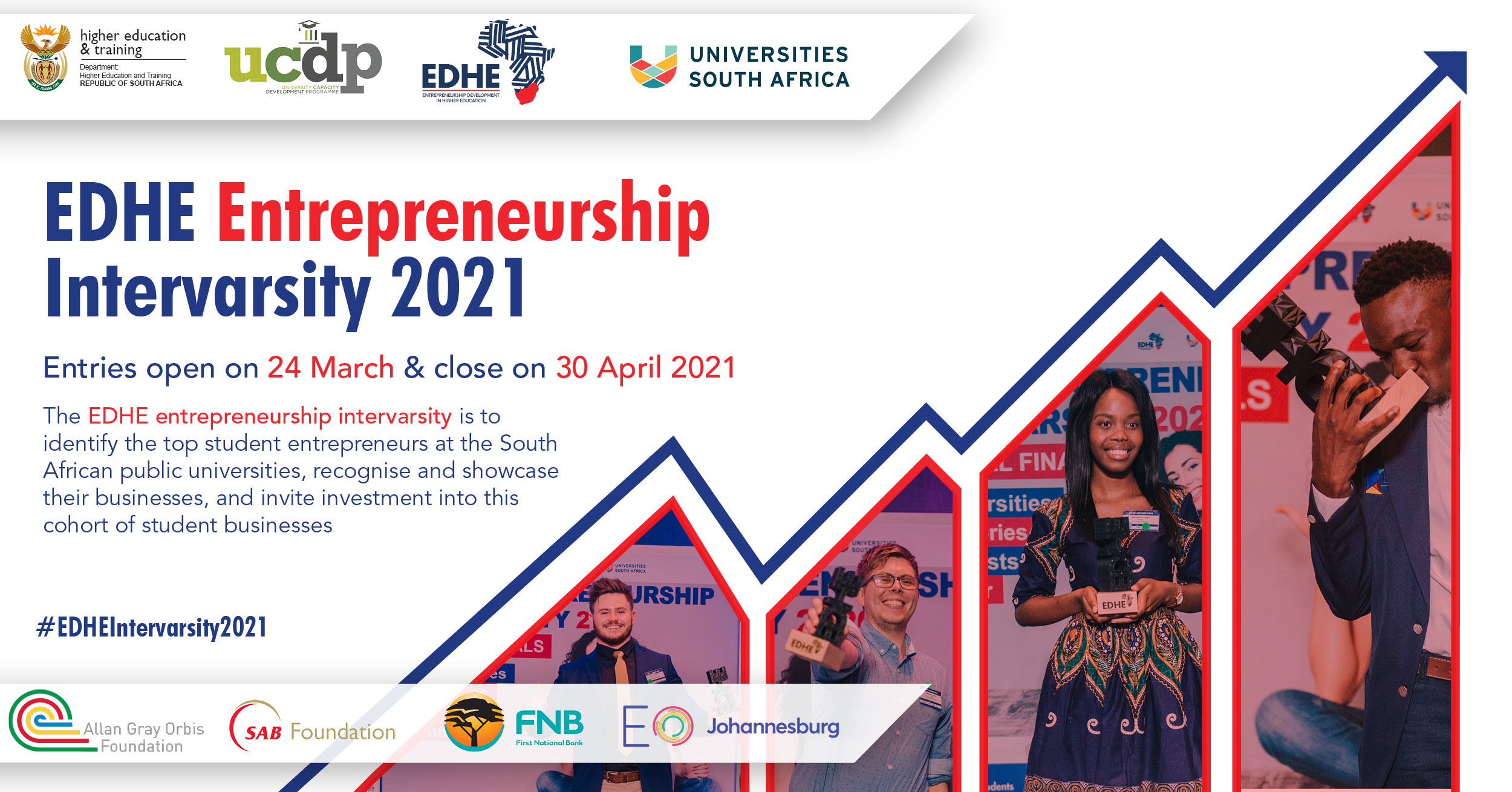 The Entrepreneurship Development in Higher Education (EDHE) is launching the third edition of the annual EDHE Entrepreneurship Intervarsity. The EDHE Entrepreneurship Intervarsity aims to identify top studentpreneurs at South Africa's public universities, recognise and showcase their businesses and attract investment into their batch of businesses.
Entries extended to 14 May 2021.
The EDHE Entrepreneurship Intervarsity is open to every registered student at CUT and has the following categories:
Category 1: Business Ideas
Category 2: Existing Business – Tech
Category 3: Existing Business – Social Impact
Category 4: Existing Business – General
How the competition will work
Stage 1: Registration and confirmation of accepted entries (5 April to 5 May 2021).
Stage 2: Internal Rounds (5 May to 18 June 2021)
Stage 3: Regional rounds (5 July to 31 August 2021)
Stage 4: National Finals: (1 October to 29 October 2021)
Prizes
The winner(s) of each category will win R20 000, and
The overall winner will receive R100 000.
Students submit entries here, https://edhe.co.za/intervarsity/
For enquiries
Contact David Kareli, kkareli@cut.ac.za