Faster Gate Access to CUT Campuses: COVID-19 screening APP
Use the ScreenWell APP to ensure that the COVID-19 screening process at the gates are optimised for faster safe entry.

Using the ScreenWell APP means your access application can be completed before arriving at campus. Once completed, you can approach the CUT gate, where Protection Services will take a temperature check and provide the reading to you for input into the APP.
The application will then confirm your information and indicate if you can enter campuses.
Should there be a concern about your health, Protection Services will assist you to proceed to the ER24 point.
Note the following:
The system will remember your ID number and personal details after it has been entered once.
Every time you enter the campus, the Protection Services staff at the gate will take your temperature. You can then type it into the APP.
The questionnaire is valid for 24 hours. The system will automatically take you to the temperature if the questionnaire is still valid.
ALWAYS wear a cloth mask that covers your nose and mouth when accessing any CUT campus.
Start using the online APP in 3 steps
STEP 1: Click your campus ScreenWell access link on cellphone or scan the QR code with your cellphone camera or QR app. This link should be bookmarked or saved to phone desktop for easy access daily.
Bloemfontein Campus
On your cellphone go to ScreenWell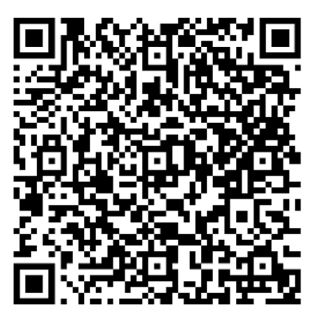 Welkom Campus
On your cellphone go to ScreenWell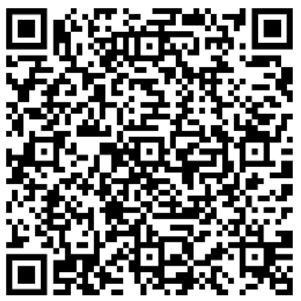 STEP 2: Accept the terms and conditions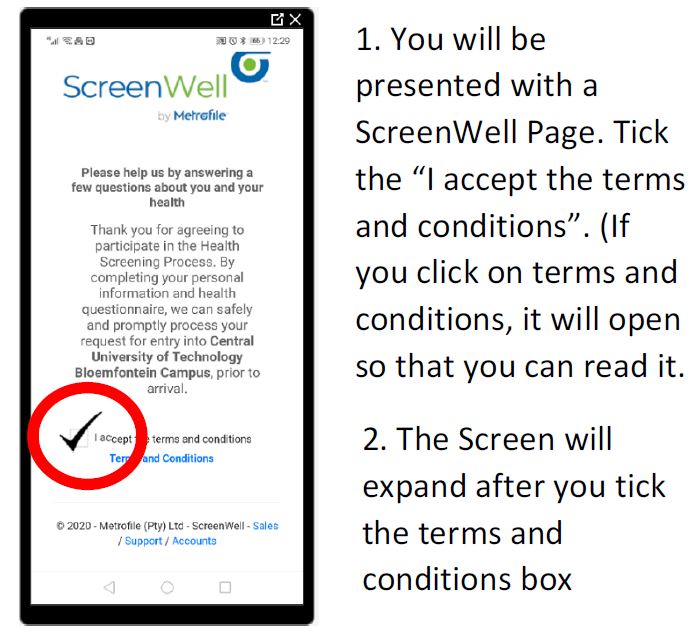 STEP 3: Complete personal details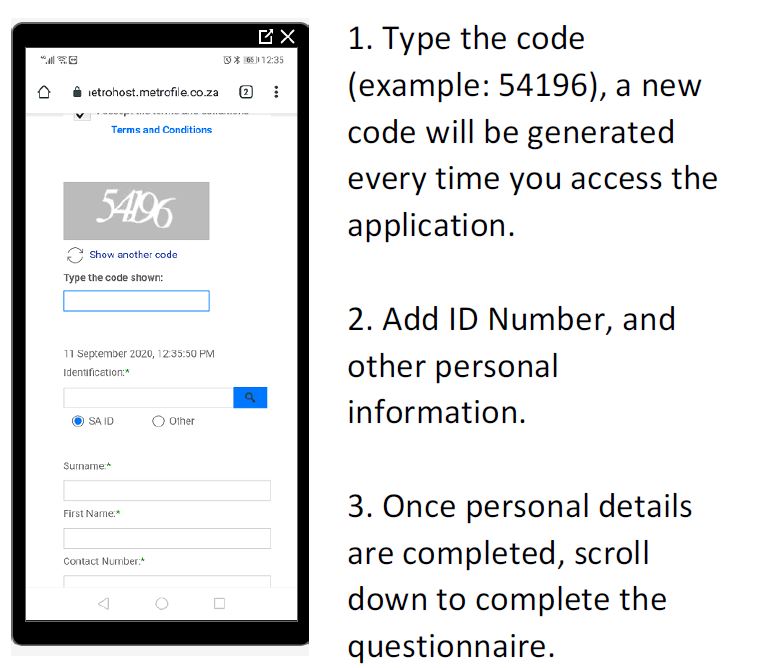 Use the APP to enter CUT Campuses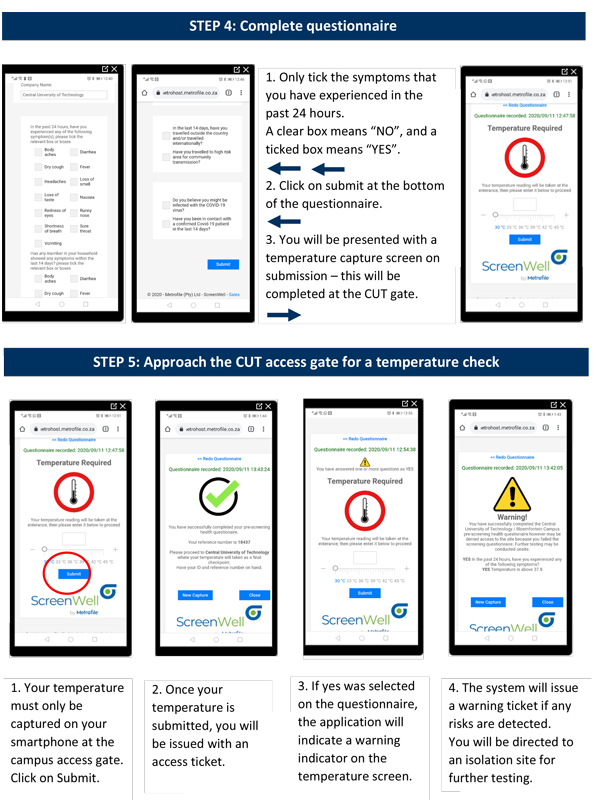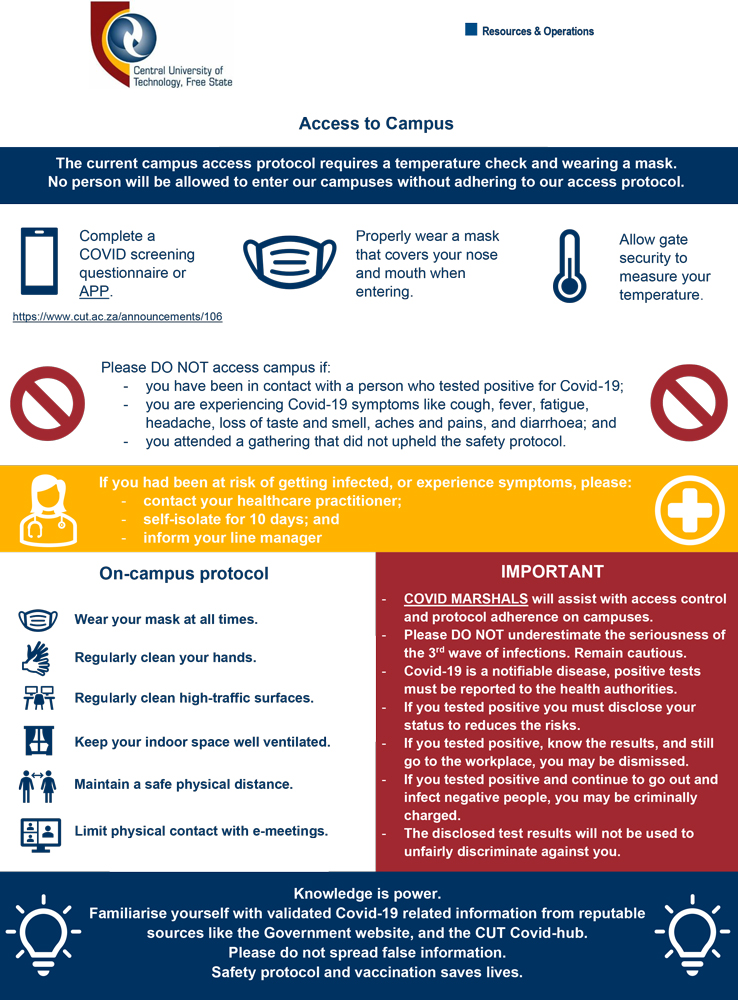 Uploaded: 06 April 2021