2nd Free State Industry 4.0 Summit media launch
CUT News Research and Innovation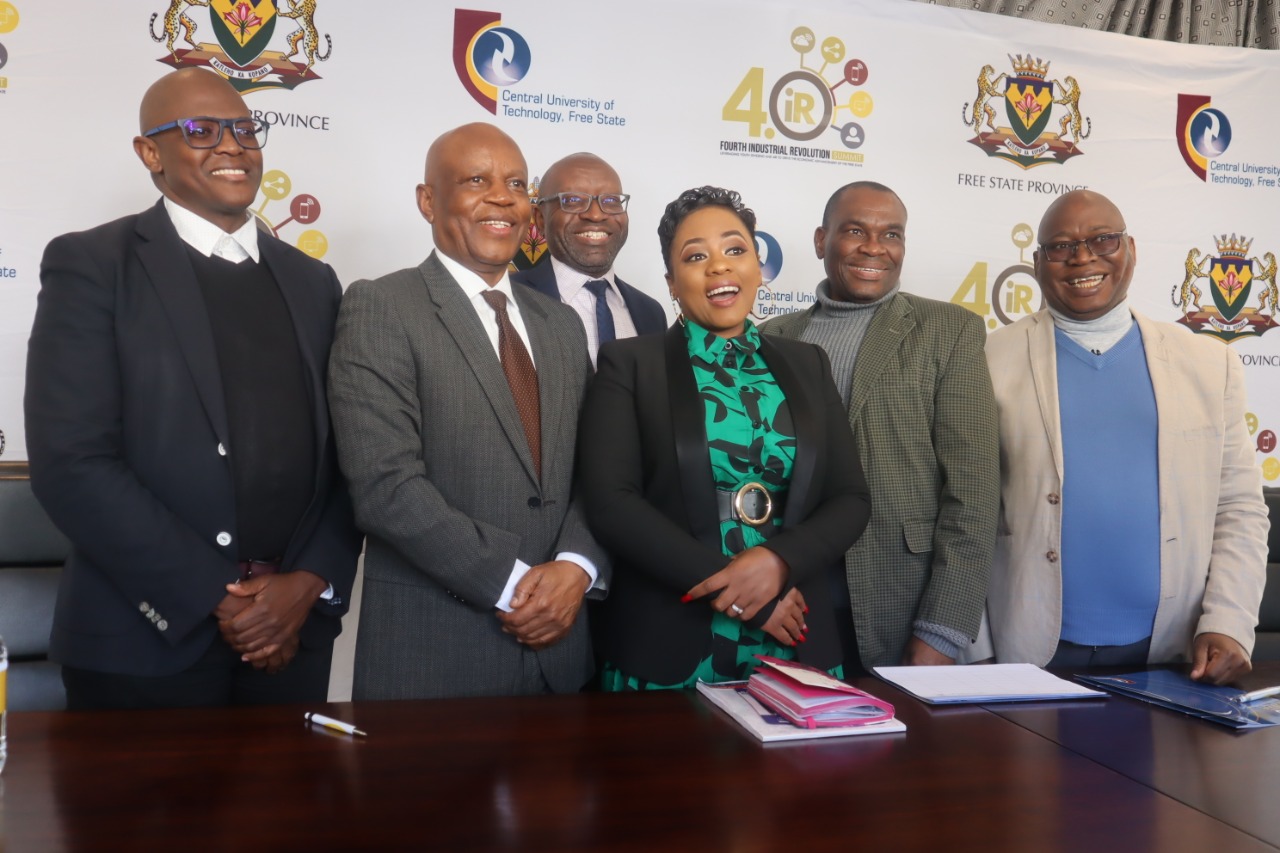 The Free State Provincial Government (FSPG) and the Central University of Technology (CUT), Free State hosted the media launch of the 2nd Free State Industry 4.0 Summit earlier today at the Premier's official residence.
The second 4IR Summit takes place from 21 July to 22 July in Boet Troskie Hall at CUT under this year's summit theme: Accelerating economic growth and development of the Free State through innovative 4IR technologies. Hosted by the Free State Provincial Government in collaboration with the Central University of Technology, Free State. The summit will seek to consolidate the gains of the previous summit, particularly considering the impact of the COVID-19 pandemic on the province's socio-economic fabric.
During the first summit in 2019, partners invited collaboration between various stakeholders, with skills and resources considered critical to enabling effective identification and subsequent deployment of 4IR technologies across the Province.
"The summit serves as a continuation of the first summit of 2019 in terms of the broader objectives of consolidating the participation of youth and forging new networks with critical role players in the province", said Prof Alfred Ngowi, acting Vice-Chancellor and Principal.
Two years after the first summit, it has become imperative to consolidate on its gains, particularly considering the pandemic's impact on the province's socio-economic fabric.
"The benefits of these partnerships will improve the costs and accessibility of new technologies that are being conceived. We are seeing how these technologies are also creating opportunities that will stimulate the economic growth of the province", he concluded.
Uploaded: 17 July 2022