CUT's CRPM duo acknowledged at Inaugural African Advanced Manufacturing Innovation Awards
Faculty of Engineering, Built Environment and Information Technology CUT News CRPM Research and Innovation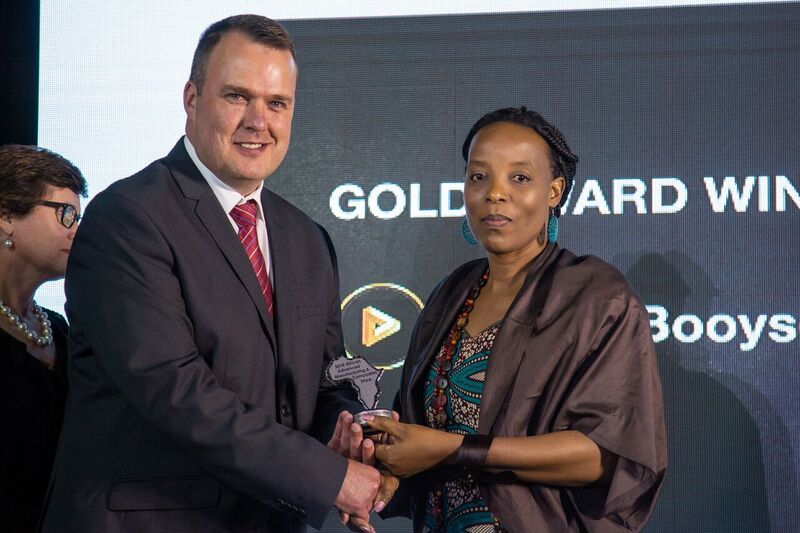 Several organisations leading South Africa into the Fourth Industrial Revolution were recognised at the inaugural African Advanced Manufacturing Innovation Awards held at the Tramways in Port Elizabeth on 7 November 2018.
The awards were presented to 25 organisations in six categories, according to the organisers, as a means to identify, promote and reward innovation in the advanced manufacturing and composites industry, including 3D printing, robotics and automation.
CUT's Mr Gerrie Booysen, Director: Centre for Rapid Prototyping and Manufacturing (CRPM) and Prof. Willie du Preez, were amongst the nominees who scooped the awards at the prestigious ceremony. Mr Booysen received the Gold Award for Scholarly Impact in Advanced Manufacturing for the work done by the CRPM around patient-specific titanium printed facial implants while Prof. Willie du Preez received special recognition for Scholarly Impact in Advanced Manufacturing for his lifelong contribution to Advanced Manufacturing. Working with state hospitals and doctors, the high-tech work of the University has transformed the lives of hundreds of patients with muscular-skeletal irregularities.
To be considered for the award in this category, winners had to demonstrate contribution to R&D in AM, provide proof of published articles, literature and the impact of this knowledge in the industry as well as demonstrate their contribution pertaining to new and fresh thinking, models and paradigms. 
It is worthy to note that South Africa is the first country to produce 99.9% pure platinum and the Central University of Technology, Free State (CUT) was instrumental in developing the 3D printing parameters to process this pure platinum powder.
Image
Gerrie Booysen accepts his award from Prof. Sibusiso Moyo, Deputy Vice-Chancellor: Research, Innovation and Engagement at the Durban University of Technology.
Source: Information supplied by Andy Radford, Managing Director at Mandela Bay Composites Cluster
Photo: Supplied
Uploaded: 16 November 2018