Candid dialogue about healthy living at CUT Africa Day
Faculty of Health and Environmental Sciences CUT News International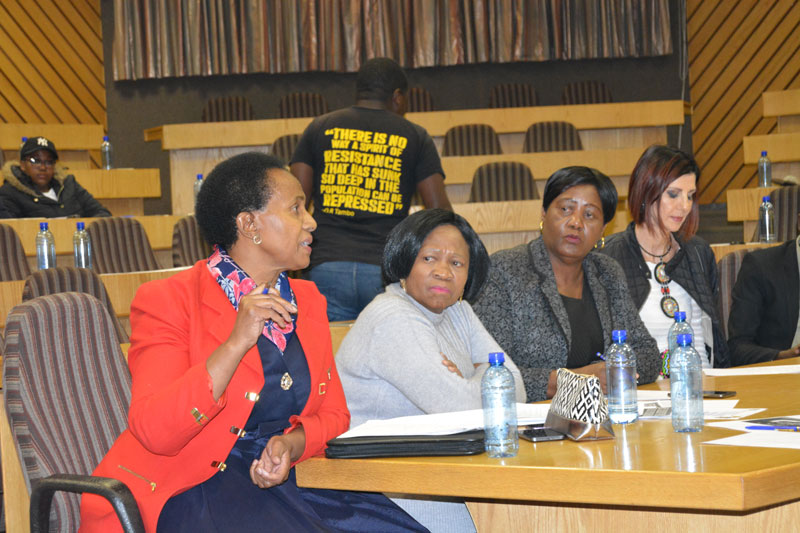 Panel members engaging on a heated topic of living a healthy life to prevent diseases and prolong life. Ms Mamajara Moloi from the Free State Department of Health talking about non-communicable diseases caused by obesity, which leads to diabetes, hypertension, heart failure, stroke then ultimately death.
CUT commemorated the Africa Day celebrations with various partners by hosting a dialogue on healthful living.
This year, the Africa Day commemoration takes a closer look inside health issues under the theme of "a healthy lifestyle prolongs life" to empower and inform Africans about health risks attached to living an unhealthy lifestyle. The theme has been selected to emphasise the significant relationship between unhealthy lifestyle and premature mortality and is in line with "A prosperous Africa based on inclusive growth and sustainable development". This also seeks to radically transform African agriculture to enable the continent to feed itself, to have a high standard of living, quality of life and well-being for all and healthy and well-nourished citizens.
Prof. Hesta Friedrich-Nel, Associate Professor: Radiography, Ms Nozizwe Manyana and Ms Mamajara Moloi from the Free State Department of Health addressed the audience on leading a healthy lifestyle and ways of taking care of oneself to prolong one's focus.  The discussion focused on five focal points; namely, nutrition, physical activity, alcohol and substance abuse, smoking and sexual behaviour.
Ms Mita Soaratlhe and Ms Mampotseng Monnanyana from the Cancer Association of South Africa (CANSA) was among the speakers who spoke about their passion for treating and caring for cancer patients. "Walking the walk with them and teaching others about cancer is dear to me.  Teaching society about the disease can help us to overcome the challenges of dealing with the disease itself and regular check-ups for everyone is important", said Ms Soaratlhe.  
In attendance were also Mr Sabelo Ngwenya, SRC president and Mr David Makhoali, former CUT SRC president and Alumni treasurer who represent the future leaders of Africa. They contributed to the discussion on the role of youth the continent that is forever young and how universities could contribute to expanding healthy lifestyle agenda within the context of Africa.
Mr Thabo Shingange's from South African Union of Students (SAUS) and Mr Phiwe Mathe from Free State Legislature both passionate about African development and matters of governance. The spoke about the Africanisation of the higher education sector and how it was linked to the objectives of the 2063 Agenda.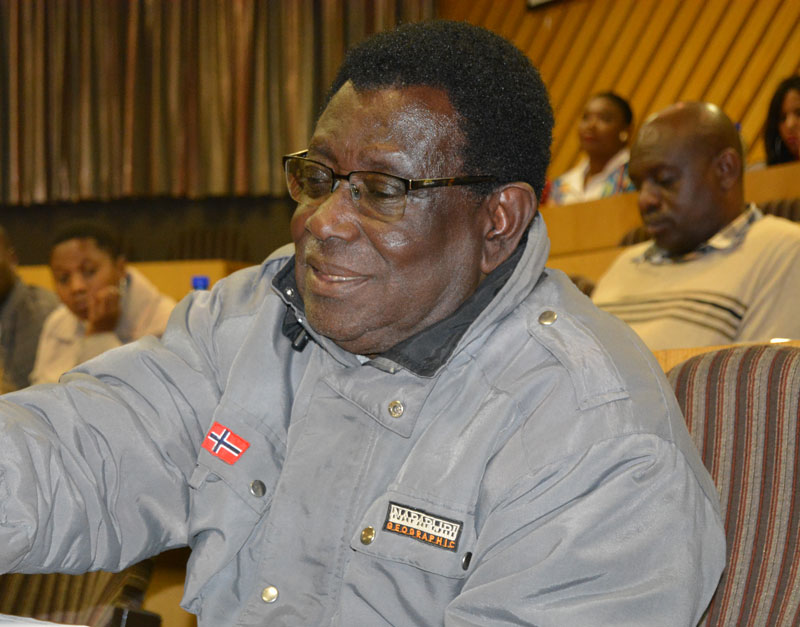 Dr Edmund Amoakoh, Lecturer: Business Management was amongst speakers during the discourse. His concerns were the rate at which soda drinks are taken especially in South Africa compared to where he comes from and the effect it has on youth's health. He also advised the audience to rather drink water after a meal instead of having a soft drink.
Uploaded: 30 May 2019