Vice-Chancellor talks about CUT's response to the COVID-19 pandemic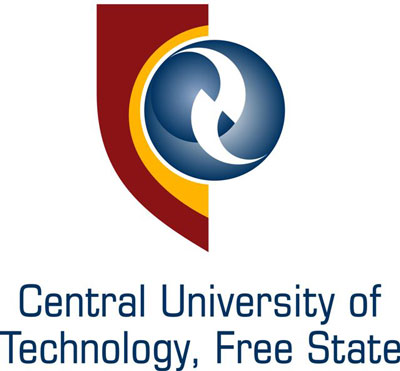 The COVID-19 pandemic continues to wreak havoc globally, and caused a massive human crisis. This is indeed a defining moment for modern society. Never before has the current generation been challenged to such an extent on a personal, emotional, psychological, physical, social and economic level. Could this be a message? One in which God is telling us to slow down; to reconsider our hectic and materialistic drive; to appreciate the treasures in life, such as family, friends, nature and creation; and to embrace life again? Will we be able to continue with life as we knew it? My answer is a definite "NO". The impact of this crisis will be too severe, and most, if not all, facets of existence will be affected. Universities will never be the same again.
Much discomfort is caused by the current situation, and I deeply empathise with all the hardships felt. Many people depend on my resilience and leadership, and I will not let them down. CUT's proactive approach will help us to emerge stronger from this crisis. In addition to safeguarding our staff and students, we implemented several initiatives during the past few weeks.
CUT made a R1 million grant available to our COVID-19 research and innovation teams to support government in overcoming the pandemic. I am pleased to report that our researchers and engineers are currently co-operating with government in different processes related to the challenges associated with the pandemic. Some of the outputs include oxygen connectors and splitters, masks and mouthpieces, oscillating respiratory devices, non-invasive ventilation helmets, ventilators and sanitisers.
To address the immediate needs in the region, CUT donated sanitisers, developed by the university's staff and students, to the Free State Provincial Government. In addition, we sponsored material to a community project on the manufacturing of masks, in which a local entrepreneur, a community radio station and community members are involved.
We remain confident that the strategies, programmes and resources we have implemented are beginning to bear fruit. We are currently busy with intensive planning to move from a short-term emergency response, to a long-term strategic trajectory. In order to safeguard the 2020 academic year, CUT academic activities will resume on 20 April 2020 by means of alternative delivery modes, including online instruction. Access to appropriate technology and the internet has been a significant challenge due to the deep inequalities between students. We have acquired 5 000 electronic devices that will be distributed to students in need across the country, as well as zero-based and other data options. Furthermore, guidelines, online curricula, supporting mechanisms such as our learning platforms, and training were implemented to ensure the readiness of students and staff for online instruction. We have also developed alternatives for students in remote areas with limited or no access to e-technology, which will include the delivery of study material to their homes across the country.
We have also established the CUT COVID-19 Relief Fund to support needy students, staff and community members, whilst the CUT Thusanang Project continues to support needy students on its registered database, especially with food vouchers.
The emotional and psychological well-being of staff and students during the adjustment process is particularly important to us. Our Wellness Centre was strengthened to provide support to students, including via the CUT StuComm App, and CareWays were contracted to provide support to staff on various wellness-related matters.
I salute our essential work employees and postgraduate students who have been hard at work since the lockdown. They ensured that the university's essential services, and research and innovation programmes to support government in this pandemic, continue. I would also like to pay tribute to the men and women that are at the forefront of the fight against this epidemic at national level, including our media houses. They are putting themselves at risk to secure the health and safety of our citizens. Also, I want to convey my deepest gratitude to government, our President and his team, and the Free State Premier and her team, for their decisive leadership and the bold steps they have taken during this crisis to protect the safety of citizens. I commend every small effort from each individual in pursuit of a safer and healthier environment for all.
As a higher education institution, we will continue to apply our skills and knowledge in support of the efforts to combat this pandemic. In addition to our immediate response, CUT is continuously updating and researching future skills required to best equip our students, and to support society for the post-pandemic period. Universities will have to enhance their innovation ecosystems in order to support government, industry and businesses to revive the economy after this pandemic.
Given the ever-unfolding complex and debilitating impact of this pandemic, institutions, systems, and indeed countries, will have to become accustomed to the notion of dynamic reorganisation. It will ultimately boil down to the resilience capacity of each of these entities once the consequences of this pandemic have become known or manageable. When that moment arrives, we will be required to immerse into a "new normal" – whatever that may be.
In conclusion, this pandemic will pass, the "new normal" shall emerge, and the responsibility to ensure that we will be a stronger, unified and improved society after the pandemic, will rest on us. We require resilience, national solidarity, and unity in partnership, with coherent, coordinated and decisive responses to address the long-term effects on the economy, to the benefit of society. Now is the time to think outside the box, create new paradigms, and rethink the existence of universities in its current format, including its modes of delivery and impact in society. Let us all embrace the well-known saying, "Crisis does not build character, it reveals it".
I remain positive that, through this challenge, South Africa as a nation will become stronger and more unified than ever before. Take care and be safe!
Prof. Henk de Jager
Vice-Chancellor and Principal
Uploaded: 06 May 2020