CUTbrU team win best African Wild Ale at Brewing and Tasting Intervarsity
Health and Environmental Sciences CUT News Research and Innovation CAFSaB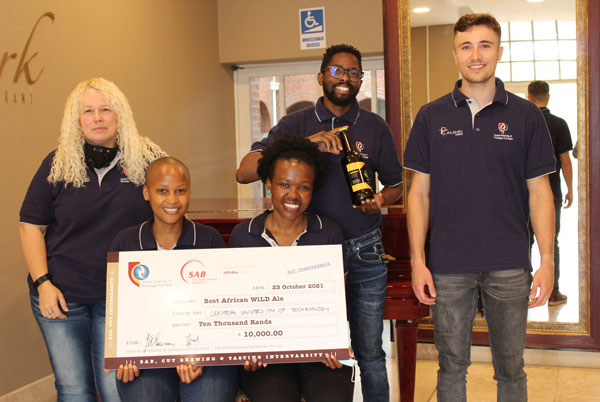 The Central University of Technology, Free State's beer brewing team, CUTbrU has won the best African Wild Ale at this year's Brewing and Tasting Intervarsity, which is co-hosted by SAB and CUT, through the Centre for Applied Food Security and – Biotechnology (CAFSaB) in association with UFS.
CUT hosted the competition this year at the Bloemfontein Campus. Now in its 14th year, the competition aims to get students excited about brewing and beer culture and the judging is done according to the Beer Judge Certification Program (BJCP) style guide.
The team started early with preparations and getting acquainted with their new system for brewing. "We sadly had to let go of the system that we had used last year, but we had more fun learning how the new system works. Last year the competition was online, so we could only log in and watch, so it was quite amazing to meet the people whose voices we'd hear over zoom in person. It was a good experience meeting people from different varsities and engage with them on how they did their beers and the challenges they faced and how they overcame them and just having the opportunity to share experiences and learn from each other," said Magauta Hlatywayo.
12 Universities took part in the competition which had 50 categories. "Because we were the overall winners last year, everyone was gunning for us. When people from other teams found out we are from CUT they would ask a lot of questions, which made me realise that we had set the bar quite high, and that meant the competition was a bit tougher this year," added Lehlohonolo Qhanya.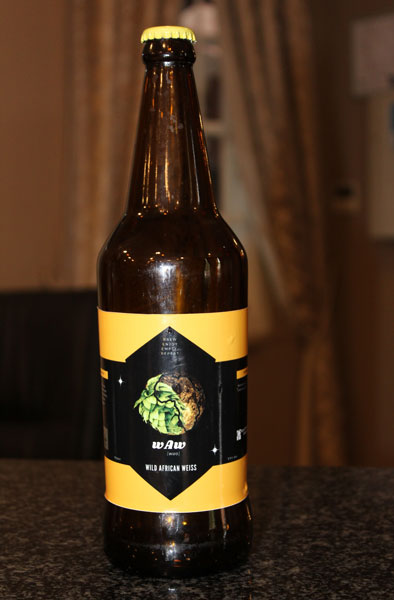 Winning in the best African Wild Ale category has proven to the team that they are still a force to be reckoned with. "This was the beer that we trusted the most, we went into the competition knowing that this was our best beer. So, when other people also enjoyed the beer this confirmed our feelings as we liked it from the beginning," said Puleng Zacharia.
"One of the guest speakers and judges at the competition was On Tap Magazine Editor, Lucy Corne, and she mentioned that she is really into this specific style of beer because this is something that will put us as South Africa on the map, internationally, when it comes to beer styles because it's very innovative, added Dr Olga de Smidt, Deputy Director: CAFSaB Research.
"It was nice to win in this category, building off the success from last year. I'm excited about winning in this category because it's a new category and I think it's going to be a big category in the future, especially in southern Africa. I think we need a beer that's truly South African and appeals to a broad audience as well," concluded Janwillem Scheepers.
Caption
1. The CUTbrU team won in the best African Wild Ale category at the Brewing and Tasting Intervarsity. Back: Dr Olga de Smidt, Lehlohonolo Qhanya and Janwillem Scheepers. Front: Magauta Hlatywayo and Puleng Zacharia.
2. The best African Wild Ale category winner.
Uploaded: 18 November 2021