The CUT Chair of Council pays tribute to Archbishop Desmond Tutu
CUT News Leadership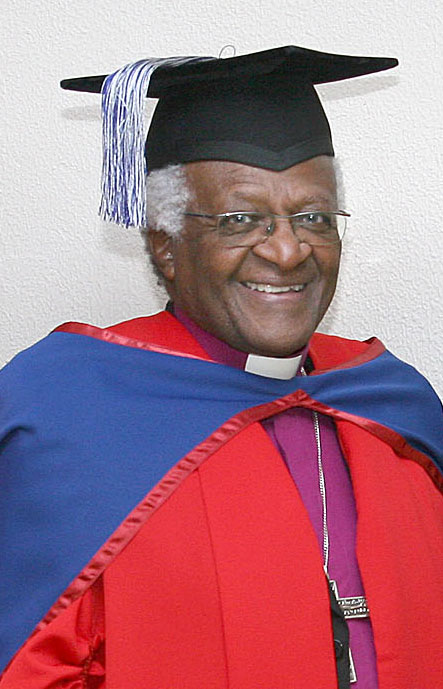 The Chairperson of the Central University of Technology, Free State (CUT) Council, Cllr Matthew Rantso, on behalf of the CUT Community, wishes to extend heartfelt condolences to the Tutu family, friends and the Anglican Church on the passing of the iconic Emeritus Archbishop Desmond Tutu. Council, in particular, pays tribute to the Archbishop as a CUT alumnus for the contribution he has made to humanity.
CUT is proud to be associated with Archbishop Tutu, as the CUT community bestowed him an honorary doctorate: Doctor Technologiae in Education in 2006 for his longstanding commitment to the advancement of his people and their education, his leadership role in society and his global contribution to the advancement of the humankind.
All his life, Dr Archbishop Desmond Tutu played a critical role in support of the ongoing dialogue on social justice, human rights, peace, and stability, not only within South African politics, but also globally for the purpose of shaping a better future for generations to come.
There was no difference between his roles as an activist and man of the clergy. His calling was beyond the confines of the church, but in communities where the church belongs. He epitomized a true symbol of social justice, equality, and human dignity in our communities and across the globe.
The passing on of this gallant son of the African soil is not only a loss to the church and family, but also to the entire the country and the world. Our thoughts go out to the family, great men and women with whom he had worked over the years.
May your universal soul rest in eternal peace
Released on behalf of
Cllr Mathew Rantso
Chairperson of Council
Caption
Emeritus Archbishop Desmond Tutu at his CUT 2006 graduation.
Uploaded: 03 January 2022