CUT proud of Chancellor Justice Molemela for her recommendation to the Constitutional Court
CUT News Leadership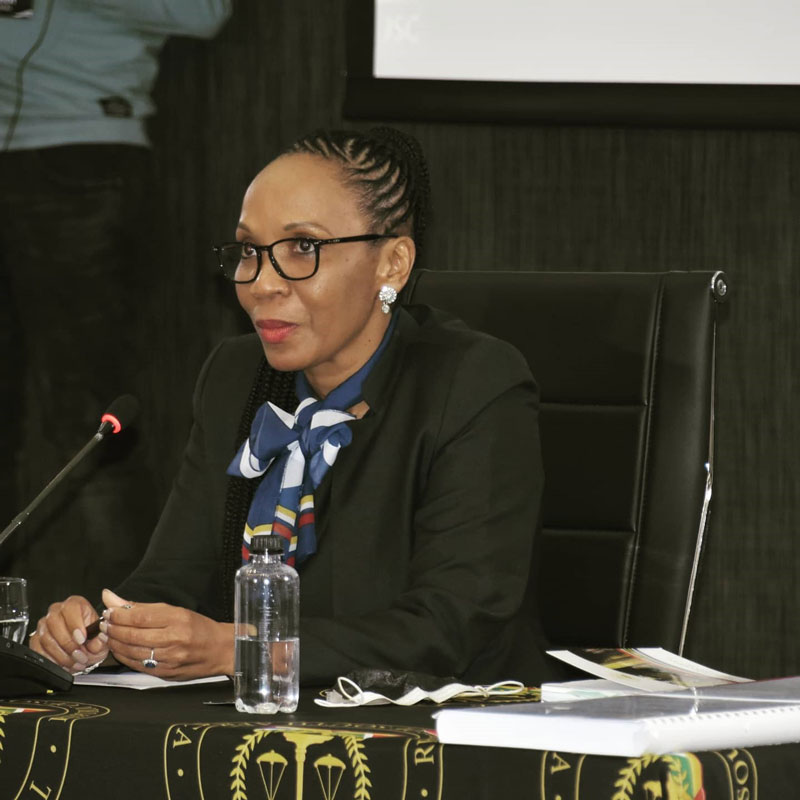 The Central University of Technology, Free State (CUT) congratulates CUT Chancellor, Madam Justice Mahube Molemela, for being recommended by the Judicial Services Commission as a Constitutional Court Judge.
Madam Justice Molemela made history when she was appointed as the first female Judge President in the Free State High Court. In 2018 she was appointed to the Supreme Court of Appeal.
The University is truly proud to be associated with Justice Molemela and is privileged to have her as our Chancellor. Born and raised in Bloemfontein, Madam Molemela has always been a proud Free Stater, with a good record of personal support to worthy causes in our communities. She continues to render such support through the position she holds in society.
CUT wishes Justice Molemela all the best for this opportunity, and we look forward to her contribution to the expeditious administration of justice in the judiciary.
Caption
Chancellor Mahube Molemela during her interview for the Constitutional Court judge position, proudly wearing her CUT scarf.
Uploaded: 15 April 2021