Cisco Certified Network Associate (CCNA)
Short course : Cisco Certified Network Associate (CCNA)

Campus

Duration of Programme

Enrolment Option(s)

SAQA Credits

NQF Level

Bloemfontein Campus

N/A
The Department of Information Technology presents the short course Cisco Certified Network Associate (CCNA), in partnership with CISCO Networking Academy.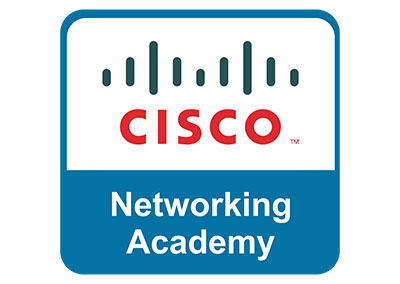 Training Schedule September/Oct 2020

CCNA v7

Course

Dates

Pre-requisites

Cost/R

Introduction to Networks
1-18 Sep
None

4000

Switching, Routing, and Wireless Essentials v7.0 (CRWE)
21-9 Oct
CCNA R&S 1

4000

Enterprise Networking, Security, and Automation v7.0 (ENSA)
12-30 Oct
CCNA R&S 2

4000
Offering of the above courses is subject to the number of people enrolling for the course.
The following conditions are applicable to the training
The above dates are planned dates. We reserve the right to cancel classes should too few people enrol into a class. We will notify all enrolled candidate if the schedule has to change at least 2-3 weeks before the start date of the course via the e-mail presented to us by the candidate. In the event of such cancellation, all course fees that have already been paid by the affected individual or institution for the specific cancelled class, will be refunded.
Enrolment cancellation will only be accepted up to 3 weeks before the start date of a class. Should an individual cancel his/her enrolment after this date, he/she might still be liable for the full course fees.
All enrolments or cancellations should be confirmed via e-mail, lmeiring@cut.ac.za.
Course fees quoted above exclude VAT.
Course fees are payable no later than on the start date of the class. We reserve the right to deny access to the class if this condition has not been met and if no alternative arrangements have been made.
To enable us to process the invoices for training costs, please provide the following details: Contact details of person responsible for the invoice (First Name, Surname, e-mail, fax number, telephone number).