2nd Association of Researchers in Construction Safety, Health, and Well-being Conference
Faculty of Engineering, Built Environment and Information Technology Built Environment Conferences | Seminars | Workshops
Monday, June 1, 2020
8:00 AM
Protea Hotel by Marriott® Cape Town Waterfront Breakwater Lodge, Cape Town, South Africa, Cape Town, South Africa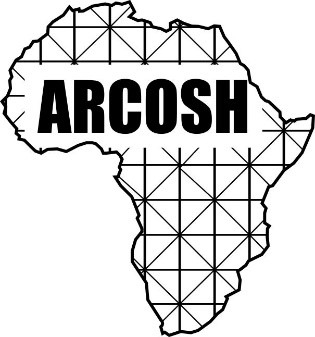 Objectives
The 2nd Association of Researchers in Construction Safety, Health, and Well-Being (ARCOSH) conference provides an international forum for researchers and practitioners from developed, developing and underdeveloped nations to address fundamental construction safety, health, and well-being (SHW) issues. The broad objectives of the conference are to:
Provide a forum for multi-disciplinary interaction between academics, practitioners, and researchers;
Provide an internationally recognised, accredited conference;
Disseminate innovative and cutting-edge practices, and
Contribute to the construction SHW body of knowledge.
Documents about ARCOSH
ARCOSH Introduction (PDF)
ARCOSH Vision Statement (PDF)
ARCOSH Application for Membership (MS Word)  
Conference theme: Digital Technology and Construction HSW
Abstracts and papers should address the following:
Addictive Manufacturing and construction HSW

Artificial Intelligence (AI) and construction HSW

BIM in construction HSW

Ethical challenges of 4IR

Internet of Things (IoTs) in construction HSW

Robotics and construction HSW

Safety differently and / Just Culture

Safety I & Safety II in construction

Social challenges of 4IR

UAVs (Drones) and construction HSW
Call for Papers
3rd Call for Papers (PDF), 29 January 2020
2nd Call for Papers (PDF), 04 November 2019
1st Call for Papers (PDF), 10 September 2019
Abstract and Papers
Authors are invited to submit abstracts in English of not more than 200 words for peer review by the international scientific committee by not later than 25 October 2019. To produce a structured abstract that is written in a single paragraph format, please complete the following six fields relative to the paper: purpose; design; findings; value; research limitations, and practical implications. Each abstract should indicate the goal of the conference the proposed paper will address, and the name and full contact details of corresponding authors. Only authors
with accepted abstracts will be invited to submit full papers for peer review in line with the conference milestones.
Milestones
The conference deadlines are as follows:
Abstract (200 words maximum)
10 February 2020
Notification of acceptance
24 February 2020
Submission of completed paper
23 March 2020
Notification of acceptance
13 April 2020
Submission of final paper
11 May 2020
Submissions
E-mail: femuze@cut.ac.za
Conference fees (excludes accommodation and travel, includes VAT)
Category
Discount Delegate
General Delegate
Early Bird (27 March)
R5 405
R5 750
Standard
R5 750
R6 095
Student (F-T)
R4 313
R4 313
Accompanying person
R2 300
R2 300
Discount applies to: ACHASM / ARCOSH / ASAQS / CIB / Saiosh Members / SACPCMP registered persons
Organisers / Contact persons 
Conference Chair: Prof. John Smallwood, john.smallwood@mandela.ac.za
Conference Co-Chair: Prof. Fidelis Emuze, femuze@cut.ac.za
Conference website: http://construction.mandela.ac.za/ARCOSH
Venue
Protea Hotel by Marriott® Cape Town Waterfront Breakwater Lodge, Cape Town, South Africa.