COVID-19 Alert: Free State COVID-19 cases are rising
We are seeing a steady rise in COVID-19 cases in the Free State and our CUT campus numbers are also increasing.
It has been brought to the attention of CUT that mask-wearing on the campuses are neglected by individuals once they have cleared the gate screening.
We implore students, employees and visitors to campuses to comply with COVID-19 safety measures. Monitoring will be implemented to protect CUT's community against non-compliance.
COVID-19 is still here. Continue with social distancing, wearing masks and sanitising hands.
See the South African numbers of 04 May 2021
CUT COVID-19 summary of cases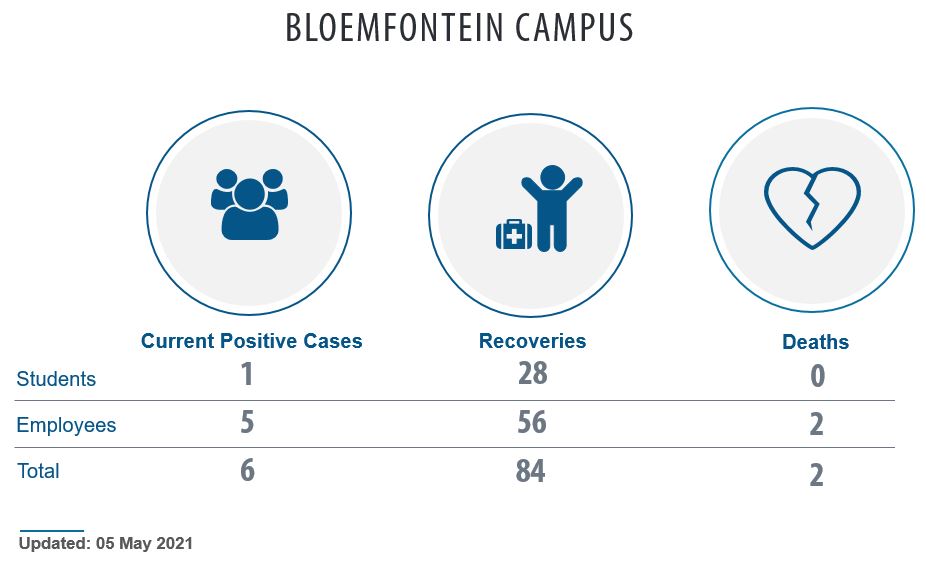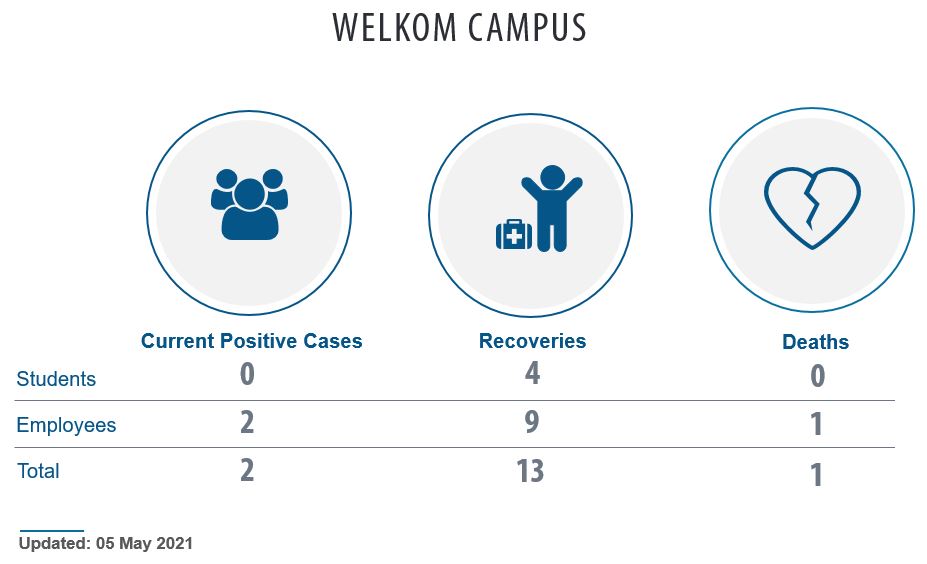 Current cases are updated on CUT's Coronavirus Hub
Uploaded: 05 May 2021