Technology will be an integral part of students' learning process.
CUT has negotiated a deal with a service provider on behalf of staff and students for low pricing options on a wide range of laptops and tablets.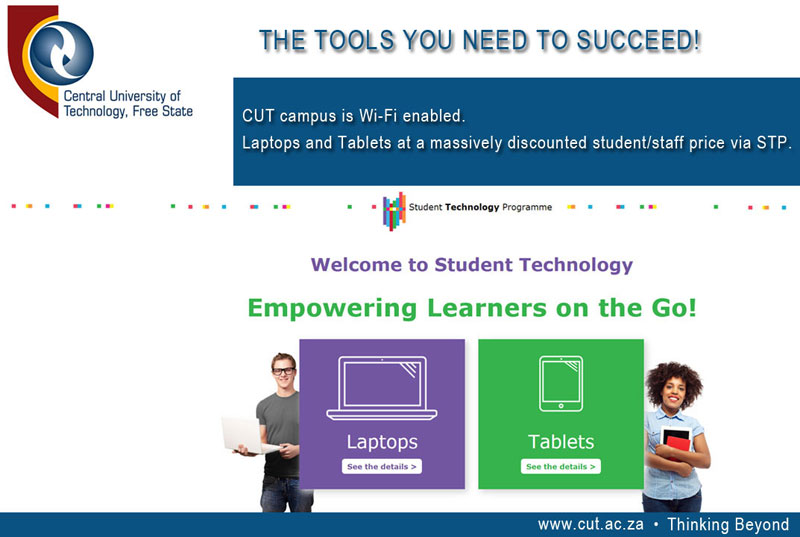 Laptops and tablets at massive discounts visit www.stp.ac.za for more information.
Student Edge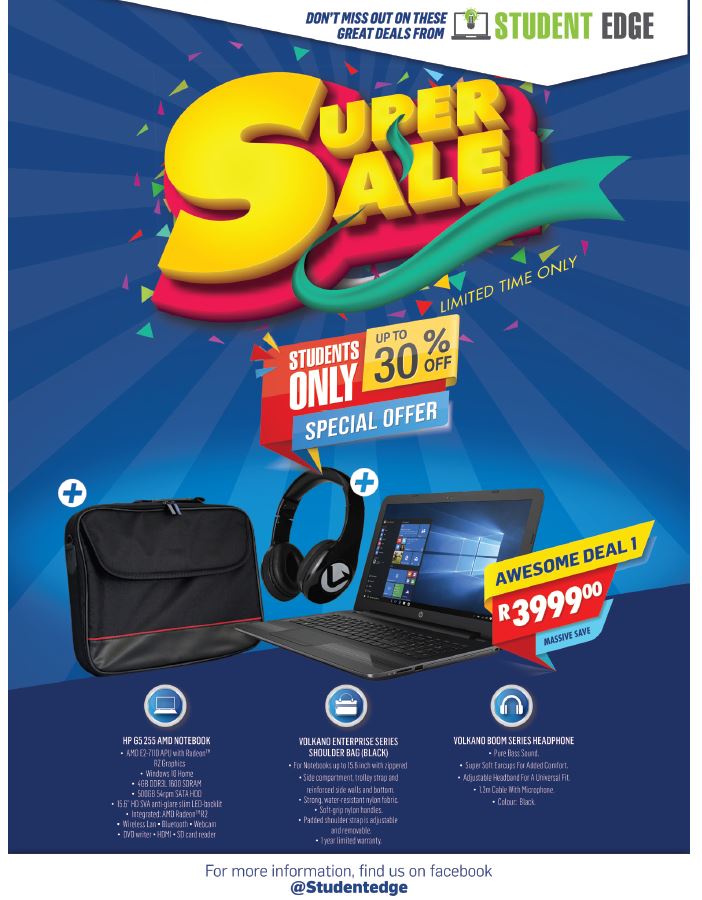 More details on the HP Educational Offering (PDF)
Disclaimer: The Central University of Technology shares information on this page to the benefit of our students and are not promoting or endorsing any of the products.
Updated: 23 March 2018