FNB CUT edge FNB Madibaz in Bloemfontein nail-biter!
FNB CUT Ixias recorded only their second Varsity Cup win ever, as they ran out close victors over FNB Madibaz 38-37.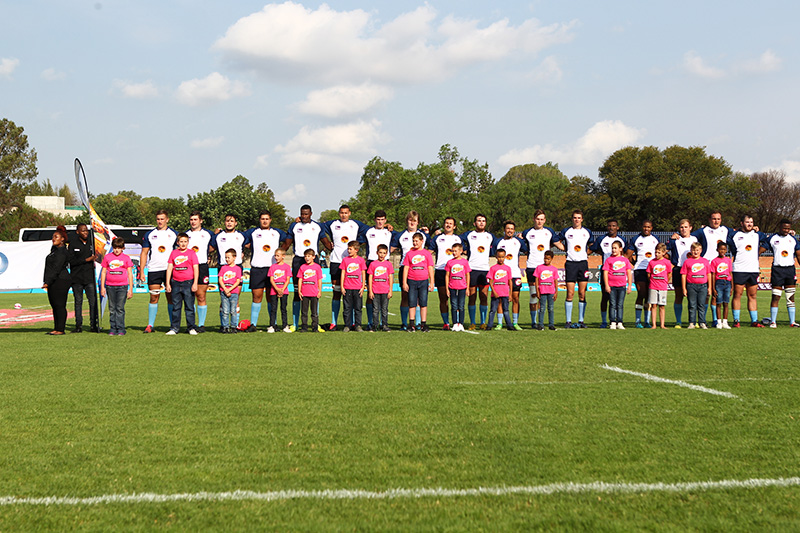 Both sides scored five tries apiece, earning themselves a bonus point in the match, while FNB Madibaz earned two. They led 22 – 15 at the break. Both packs played their hearts out and the fight among the forwards was tremendous. The backlines of both teams are famous for moving from thrill to thrill and today was no exception.
FNB Madibaz took an early lead through a penalty by Simon Bolze, followed by a Gerrit Huisamen try. Heinrich Bitzi pulled it back for FNB CUT with a penalty, but Henry Brown extended FNB Madibaz's lead with a seven-point try as the match was already alive in the 20th minute.
The lead exchanged hands every few minutes until the break when FNB Madibaz led 22-15. The second half was much the same, but FNB CUT came to life in the 50th minute and scored the next two tries to regain the lead.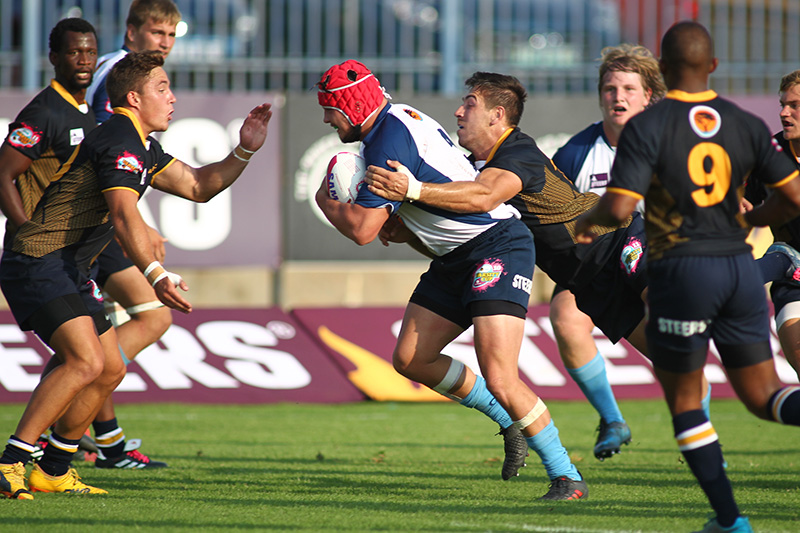 With 10 minutes to play FNB Madibaz's Wynand Grassmann scored, to take back the lead, but FNB CUT hit back immediately through a seven-point try scored by LP Heymans. A late try by Jordan Koekemoer was almost enough for FNB Madibaz, but the conversion was missed and FNB CUT sealed a 38-37 victory.
FNB CUT hooker Tiaan Erasmus, who scored two tries, along with his general superb play in the tight and loose phases, earned himself the FNB Player That Rocks title.
Flyhalf Simon Bolze was the general in the FNB Madibaz team, while lock Gerrit Huisamen scored two tries as well.
FNB Player That Rocks: Tiaan Erasmus (FNB CUT)
Scores
FNB CUT: 38
Tries: Tiaan Erasmus (2), Stefan van Schalkwyk, Rayno Nel, LP Heymans
Cons: Heinrich Bitzi (4)
Pen: Bitzi (1)
FNB Madibaz: 37
Tries: Gerrit Huisamen (2), Henry Brown, Wynand Grassmann, Jordan Koekemoer
Cons: Simon Bolze (2)
Pens: Bolze (2)
Teams
FNB CUT Starting XV: 15 Dimitrio Tieties, 14 Masego Toolo, 13 Ruan Wasserman, 12 Heinrich Bitzi, 11 Dean Jacobs, 10 Denver Kleu, 9 Ruben Heymans, 8 Gerhardus Nel, 7 Rayno Nel (captain), 6 Ruan Smit, 5 Brendon Fortuin, 4 Sylvester Makakole, 3 Stefan van Schalkwyk, 2 Tiaan Erasmus, 1 Quintin Vorster
Replacements: 16 Johannes Terblanche, 17 Raynard Esterhuizen, 18 LW Viljoen, 19 Isiah Bila, 20 Arne van Rensburg, 21 Tiisetso Madonsela, 22 Karabo Maqeba, 23 Johannes Nel
FNB Madibaz Starting XV: 15 Michael Botha, 14 Athenkosi Mayinje, 13 Siphumelele Msutwana, 12 Riaan Esterhuizen (captain), 11 Lindelwe Zungu, 10 Simon Bolze, 9 Lovu Claassen, 8 Justin Hollis, 7 Wynand Grassman, 6 Henry Brown, 5 Gerrit Huisamen, 4 Luyolo Dapula, 3 Dylan Barendse, 2 Jedwyn Harty, 1 Nicolas Roebeck
Replacements: 16 JP Jamieson, 17 Tembelihle Yase, 18 Similile Qinela, 19 Robert Izaks, 20 Jayson Reinecke, 21 Sibusiso Ngcokovane, 22 Henrique Olivier, 23 Jordan Koekemoer
Images
1: CUT team singing the national anthem.
2: CUT's Tiaan Erasmus (FNB player that rocks) during the Varsity Cup match between CUT and Madibaz.
By Carel Korff 
Image credit: Van Zyl Naude (photographer)
Source: Varsity Cup
Uploaded: 13 February 2018