Fiesta Del Vino attracts more patrons in 2017
The CUT Hotel School hosted its fifth annual Fiesta del Vino food and wine tasting festival from 23 to 25 August 2017. This year, Fiesta del Vino festival attracted 440 patrons, double the amount of guests as compared to 2015. This year's theme was 'Fusion Fiesta – Eat to the beat'.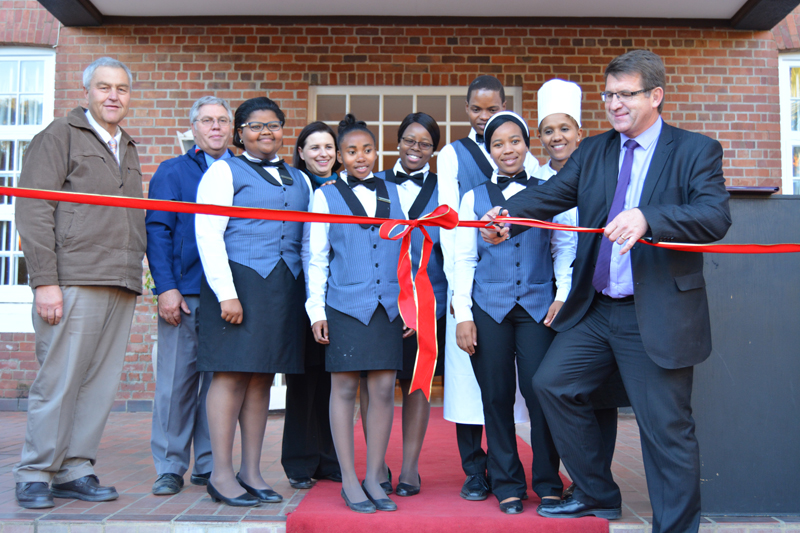 The festival is a fun and educational food and wine pairing open to the public. It serves as a platform to showcase culinary skills and professionalism of the Hospitality Management students to the community and adds valuable marketing for the institution as a whole. It also provides students with firsthand experience in all the various aspects of events, and most importantly links their wine subject knowledge to a practical environment of wine tasting.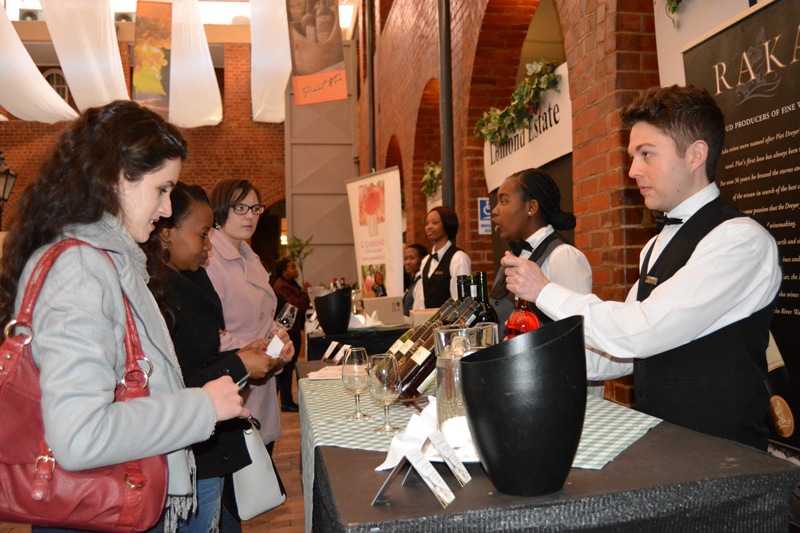 There was something for everyone's palate, so it did not matter whether you are a wine beginner, a budding sommelier, or experienced connoisseur. The experience on the first two evenings included wine tasting and tray snacks and furthermore, guests had the opportunity to visit the Bistro Restaurant for an additional treat to the Hotel School's culinary touch. On the third evening, the Fiesta took a twist where guests could experience a five-course fine dining menu paired with music from Jacobus Silwer and band. The fiesta blended all aspects into one big barrel of fun.
The Hotel School made the most of the three evenings in a row when they brought in some of the Cape's top wine estates like Raats Family wines, Rickety Bridge winery, Swartland and De Meye wines under the same roof to be part of a series of interactive food and wine tastings. People streamed through the doors on Wednesday, Thursday, and Friday to enjoy tasting a variety of sparkling wines, Sauvignon Blanc, Chardonnay, Cabernet Sauvignon, Merlot, Pinot Noir, and various exquisite blends. Wine enthusiast enjoyed the festival until the last day.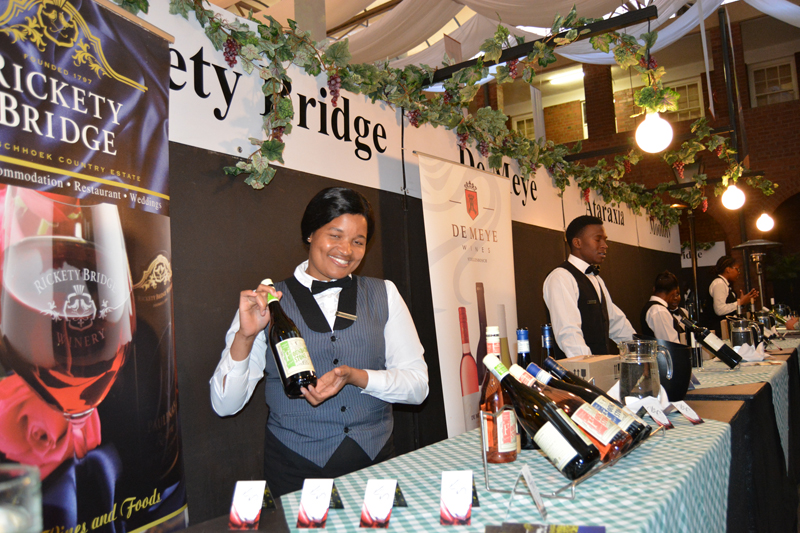 The partners included, Function & Wedding House, CUTis, Wine distributors:  Vin Do, DGB, Meridian, CUT Communications and Marketing, Creative Kilowatt, Bavukise Trading, Courant and Jacobus Silwer and band.
Images
1: Prof. Henk de Jager, Vice-Chancellor and Principal (right) cutting the ribbon to officially open and welcome the guests on day one of the three days. With him is Chef Janice Solomons, Lecturer: Hospitality Management (next to Prof. Henk), Prof. Albert Strydom, Dean: Faculty of Management Sciences (far left), Mr Marius Burger, Lecturer: Hospitality Management (next to Prof. Strydom), Ms Jaydee Snyman, Operational Manager: Hotel School and CUT Hotel School Students (back row next to Mr Burger)
2: Guests ready to tantalise their taste buds to some of the different wines presented.
3: CUT students at their stalls exhibiting different wineries
Uploaded: 30 August 2017