CUT students fostered to be successful graduates
On 07 March 2017, the Unit for Innovation in Teaching and Learning hosted the graduate attributes roadshow to raise awareness on the importance of graduate attributes. The main objective was to enhance the education of the 21st-century learners, develop highly employable graduates, and make students understand the purpose of their career choices and why graduate attributes are incorporated into the curriculum as well as how they to the market and industry at large. These qualities also prepare graduates to become agents for social good in the future.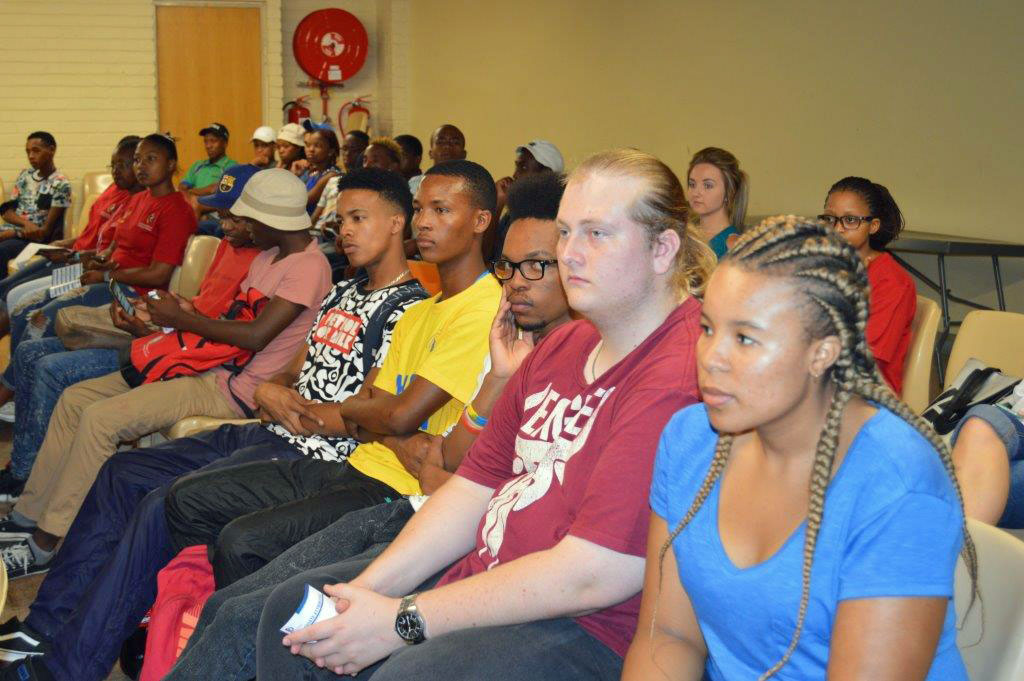 Graduate attributes were introduced upon a survey that was conducted in 2009 by the Department of Higher Education and Training, as well as South African Qualification Authority (SAQA). The survey was intended to assess the views of employers and industry regarding the graduates that are being produced from universities, and in the findings, it was recommended that lecturers should prepare graduates for the work environment to increase their employability.
In a quest to work towards arching this vision, the unit committed itself to continuous roadshows to ensure that all students get a grip of what the industry expect of them and how this will add value towards their qualifications and their chances of employability.
To attain this, the University creates an environment that is rich in the learning experience, core curricular experience, formal programmes, sports and cultural activities.
In her presentation, Dr Rosaline Sebolao, Manager Special Projects: Innovation in Teaching and Learning explained the purpose of graduate attributes and why it is important to have them. She encouraged students to live by and absorb them, as they will prepare them for the working world.  "As an engaged community that focuses on producing, quality, social and entrepreneurial innovations we are here today to share the best practices in terms of producing graduates that will be able to demonstrate customer service, be innovative, be excellent and appreciate diversity," she said.
Ten graduate attributes were adopted and implemented in 2014 for CUT graduates to become skilled, innovative, socially responsible, technologically savvy and astute, focused and competent. These include sustainable development, community engagement, entrepreneurship, innovation and problem-solving, technological literacy, communication, technical and conceptual competence, teamwork, citizenship and global leadership and, mathematical and financial literacy. Some of the CUT alumni who are a living testimony to these attributes are Mr Itumeleng Leburu, a former mentor, CUT Radio personality and an entrepreneur;  Mr Lebogang Selema, a former kickstart winner and an entrepreneur; and Ms Lerato Khotle, also a former kick-start winner, Southern Sun Bloemfontein- Assistant Financial Controller and entrepreneur. All three alumni talked about how these attributes had benefited them in shaping their careers and aligning them with their peers in the industry. They encouraged students to get involved in available projects when opportunities present themselves and work hard in defining their goals.
Image
Students who took the opportunity to be part of the road show, and get valuable insights.
Uploaded: 16 March 2017