CUT Enactus participate in the 2017 national competitions
Recently, CUT Enactus team of young driven students participated in the Enactus National Competitions held at the Sandton Convention Centre in Johannesburg. The purpose of the competition is to showcase how a select group of business students and academic leaders from across the country are transforming lives and enabling progress through shared innovation and entrepreneurial action.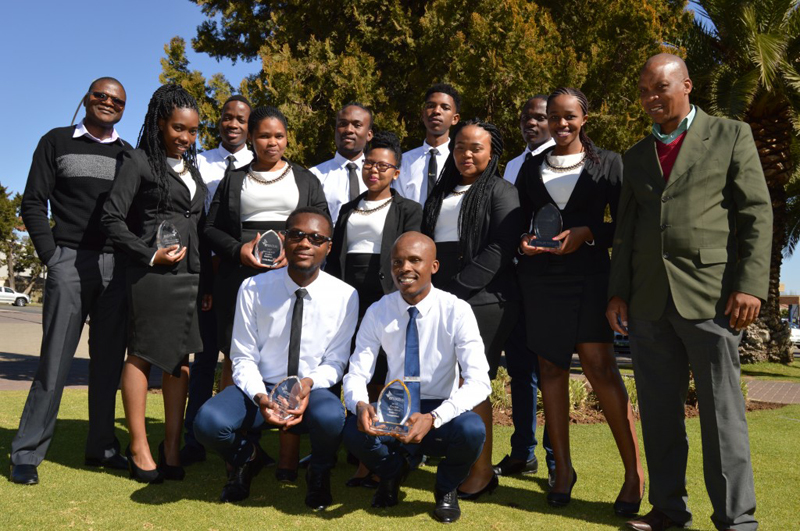 About 27 University based Enactus teams across the country compete where the quality and impact of their projects are evaluated by business leaders serving as judges. These dynamic and inspiring events encourage creativity and reward results; ultimately leading to stronger community empowerment projects making a difference in the world and improving more lives.
In the competition, a team of passionate, innovative and CUT students secured 5th place for the project Imvuselelo (Revival) and advanced to the semi-finals. On the same project they also managed to secure 1st place in the category of Triple bottom line: Sustainability Sponsored by Nedbank, 2st Place in the category of Entrepreneurial Approach Sponsored by Harmony Gold Mining Company limited and 3rd Place in the 2017 Harmony Local Economic Development (LED) Enactus Challenge.
Enactus is an international non-profit organization dedicated to inspiring students to improve the world through entrepreneurial action. It provides a platform for teams of outstanding university students to create community development projects that put people's own ingenuity and talents at the centre of improving their livelihoods. Under the guidance and support of educators and business leaders, students take an entrepreneurial approach that empowers communities to be a part of their own success.
On the project Imvuselelo (Revival) Enactus partnered with Mangaung Metro Municipality and Absa Small Micro Medium Enterprise; focusing on capacitating Small Medium Micro Enterprises from Dewetsdorp and Wepener with knowledge and skills on how to run a successful business, specifically Morojaneng Lekoko Cooperative that operates a piggery farm in Dewetsdorp.
Beneficiaries were also trained as a computer-end user in partnership with the Department of Information Technology at CUT. Enactus identified business opportunities within the cooperative and helped to recognize their livelihood assets such as land and ground water. The team helped the cooperative turn these assets into local economic development opportunities. In this regard, Enactus CUT partnered with Agricultural Students Organisation to start a vegetable garden for commercial purposes, using open scale hydroponics method.
The students also partnered with the Unit for Sustainable Water and Environment and conducted ground water test and training of cooperative members on how to manage boreholes and make an effective use of ground water resources.
Image
Front row from the right: Sekoele Ramajoe, 3rd year Human Resource Management; and Enactus CUT Projects Manager, Itumeleng Mompati- 4th Year BEd Natural Science.
2nd row from the right: Prof. Crispen Chipunza, Assistant Dean of Management Science; and Enactus CUT Faculty Advisor, Namhla Nomnganga- 2nd year BEd Languages and Enactus CUT Finance Officer; Polo Sengoara, 2nd Year Human Resource Management; Bongani Mahao, 2nd Year Electrical Engineering (Heavy Current A); Nosiphe Tshingo, 3rd Year Information Technology (Software Development); Mabatho Nhlapho, 1nd Year Renewable Energy and Technology.
3rd Row from left:  Dr Patient Rambe, Faculty of Management Sciences Senior Researcher; and Enactus CUT Co-Faculty Advisor, Sipho Maseko- 2rd Year Electrical Engineering (Heavy Current A); Tumelo Motopi, 3rd Year Information Technology (Software Development); Luvuyo Mandla-3rd year NDip Building and Enactus CUT President, Welile Yalezo, 3 rd year Information Technology (Web Development).
Uploaded: 11 August 2017