CUT ace student scoop Adzuna's Graduate of the Year award
An ace student in the Faculty of Engineering and Information Technology at CUT, Myric September, a final year Btech: Information Technology (Software development) has won the worldwide competition as graduate of the year 2016, run by Adzuna in eight countries. Adzuna is South Africa's largest job aggregator.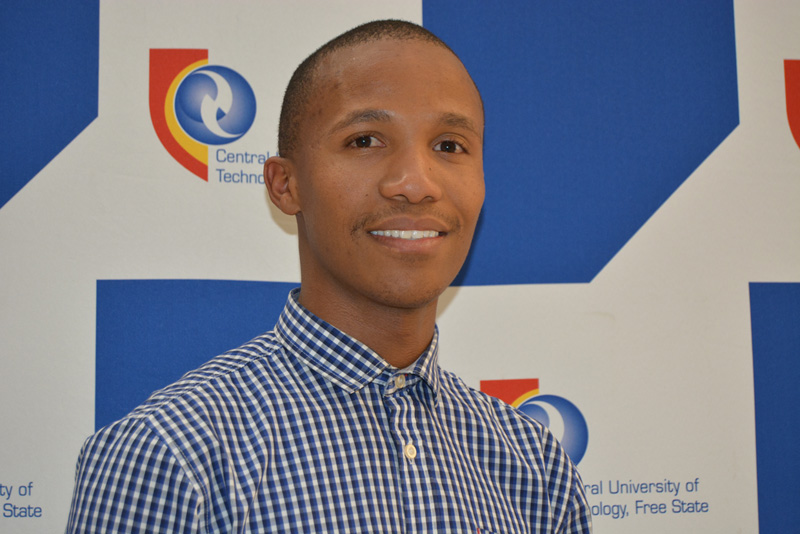 Myric hails from De Aar, Northern Cape province, and has been an ace student from an early age in his school years and ended up as a deputy head boy in his primary school and a school prefect at Orion High school where he matriculated. At varsity, he became the best 3rd year, best senior, best National Diploma and best overall student and has received the Vice-Chancellor's award category 1 since 2014.
He entered the Adzuna Graduate of the Year 2016, and competed with talented graduates from eight countries in the world and came up tops with a sizeable cash prize, an internship at a top UK company and a CV clinic with a top UK entrepreneur. As the Graduate of the Year, Myric plans to get exposure and as much knowledge as he can possibly acquire, learn how the industry operates, venture into business, reach his ultimate goals and make a name for himself.
"Growing up with grandparents, life was not all glitz and glamour as some years I never had shoes but the constant motivation I received from them got me and has kept me going. We never had toys like other kids but I made my own, that built my character! When I came to Bloemfontein, life was tough. I stayed in a shack with no food on many occasions. I would go back after school and just play gospel music to fill up my soul."  He acknowledges his grandmother for always praying for him and believing in him even when the road was bumpy. "My granny is my rock!"
Myric said that he still pinches himself because he does not believe that he has made it through his talented competitors from eight countries around the world. "At the moment I am on cloud nine! I feel awesome! When I got the call, I was on campus and other students were toyi-toying in the background so I was not sure if I heard the caller correctly, (chuckles) but to be honest, I am humbled. I have come from so far to where I am today."
According to the panel of judges (a group of investors and HR directors in the UK), what made Myric a 'CUT above the rest' is his remarkable academic achievements, his desire to help other students to fulfill their potential and his promising entrepreneurial streak. "This is one name to follow in South Africa's up and coming tech scene," one judge said.
Today, Myric is on the verge of developing a system for the campus library to improve security of library books and other valuable items. "This win motivated me to come up with more solutions because it expanded me personally, my mind and my creativity levels. It has also broadened my scope and opened my eyes."
His advice to his fellow students is hard work, dedication, and discipline every day all day. "It is important to have a vision for your life, work towards sharpening your goals, take a chance and build something to fall back on. Always have a hunger for a better life, I know we don't see ourselves reaching certain levels in life but working hard towards the better – you can open doors in the most unexpected places," he said.
Outside of his studies and work time, Myric enjoys reading, volleyball and participating in athletics. His future goal is to run a successful international software company, starting in South Africa.
Uploaded: 29 September 2016