Aspiring enterpreneurs pitch their ideas to investors
Education in innovation and entrepreneurship has become the practices in Universities of Technology (UoTs) with the aim of turning more graduates from job seekers into job creators contributing to the mainstream economy.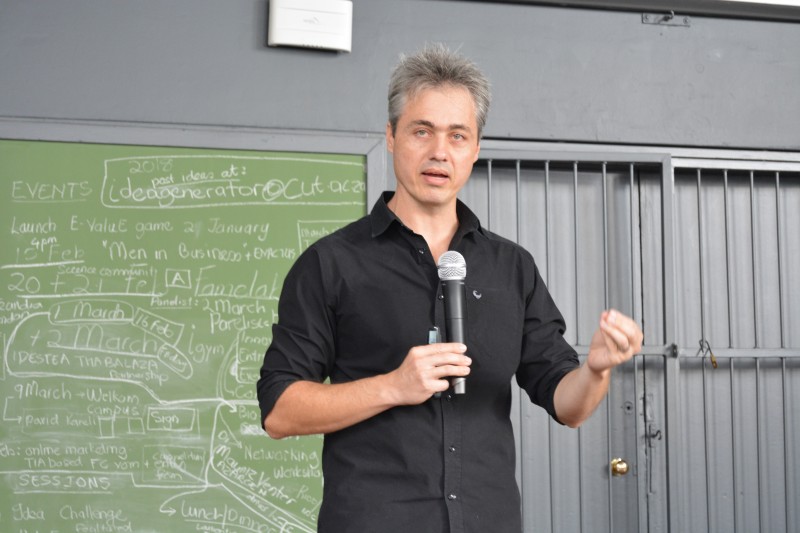 In the effort of igniting the economy of the region and driving the culture of entrepreneurship amongst staff, students and the society, the Central University of Technology, Free State (CUT) in partnership with the provincial Department of Economic, Small Business Development, Tourism and Environmental Affairs (DESTEA) and Tabalaza, invited aspiring entrepreneurs and investors with innovative business ideas to take part in the pitching programme held at CUT on 01-02 March 2018.
Innovative Ideas are in the pipeline to CUT units such as PDTS, CRPM, RGEMS and the Technology Transfer Office, who are also leaders in prototyping, research and business development and the department is targeting such emerging businesses that are planning to expand or diversify their businesses with innovative business ideas and proof that it can be bankable. The business initiative of pitching ideas was created to serve as a platform of independence for entrepreneurs, potential investors, financial institutions and training institutions with the main objective being to strengthen their prospect of growth.
Dr Mauritz Venter, co-founder and CEO of AZARGEN held a workshop for CUT students and staff where he gave a learning session on how to pitch to potential funders and build successful networks.
17 entrepreneurs from around Free State took part in the programme and 3 aspiring entrepreneurs from CUT pitched their businesses ideas and to investors. The top three winners are KN studios (1st prize), Batho Pele Innovations from CUT incubator (2nd prize) and Nkidi Manufacturing (3rd prize). All prizes received by the top three were to be invested in their respective businesses. The first prize winner received R70 000, second prize R50 000 while the third winner walked away with R30 000.
Ms Gadija Brown, HoD DESTEA said that their objective is to be a developmental institution that drives economic transformation, environmental sustainability, system change and adaptation to the ever-changing dynamics for the benefit of the people of the Free State. "Our plan is to deliver and assist SMME's on the ground as they are key drivers of economic growth and job creation."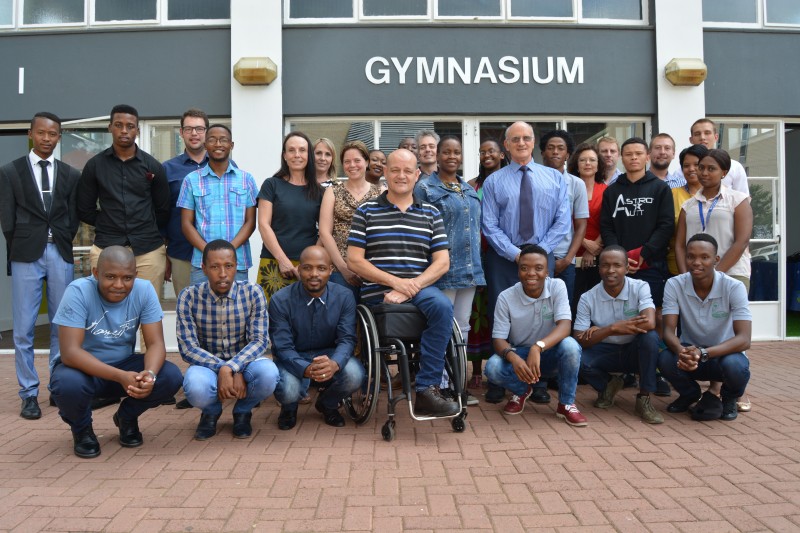 Images
1: Dr Mauritz Venter, co-founder and CEO of AZARGEN held a learning session for CUT staff and students on how to pitch to potential funders and build successful networks.
2: CUT Staff and students who participated in the Tabalaza pitching programme.
Uploaded: 13 March 2018