2018 CUT Open Day breaks the attendance record!
CUT Bloemfontein Campus came to a standstill during the 2018 Open Day held on 12 May. About 7 000 learners of different schools from all walks of life, teachers and parents attended and participated in the Open Day event, measured against previous numbers recorded which were in the region of 4 000 learners. The day unfolded with campus tours and faculty walkabout led by dedicated mentors from all four faculties.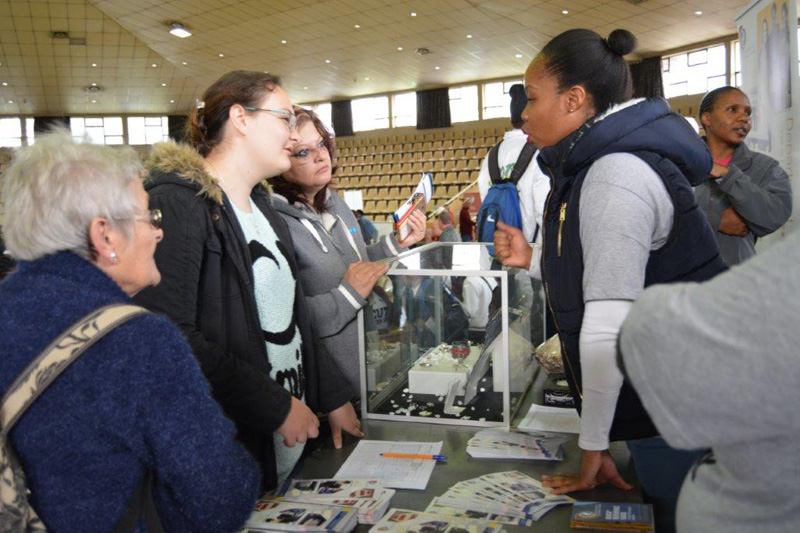 For the first time in the history of the event, Christiana School of the blind from North West Province formed part of the Open Day buzz.  Ms Boitumelo Moalahi, educator from Christiana School for the blind, said that she was impressed with CUT and the programmes offered. "I brought my learners here today because I wanted to expose them to the university life, environment and different learning opportunities. Our duty as teachers in special schools does not end in delivering content in the classroom; it goes beyond that. As teachers, we must motivate and encourage them beyond their imagination and always assure them that they can achieve anything that they set their minds to. What warmed my heart most is that the school subjects are aligned with the Faculty of Management Sciences' programmes. My learners are extremely excited as they were warmly welcomed by the mentors and facilitators who assisted us a lot and navigated us around campus.  We had all the necessary documents and had a smooth tour indeed as compared to other institutions we went to."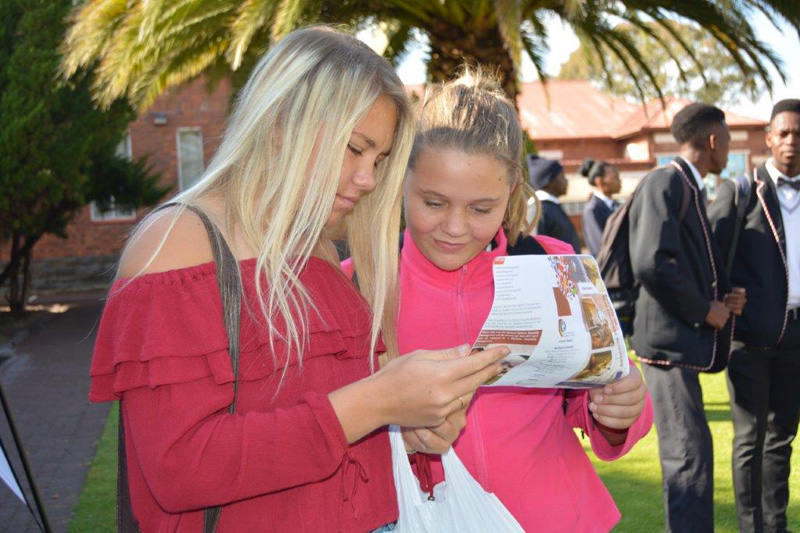 Mahlatsi Neriah from Phephetso Secondary School in Kroonstad said she has always wanted to be a teacher and attending the Open Day drew her dream closer to reality. "I am so happy to be here and what I have learned today made me realise that I have made the right choice. I like the atmosphere of this institution, everyone is welcoming and helpful and I don't regret my choice of coming here. I am more determined than ever to go back to school, work hard and come back here next year."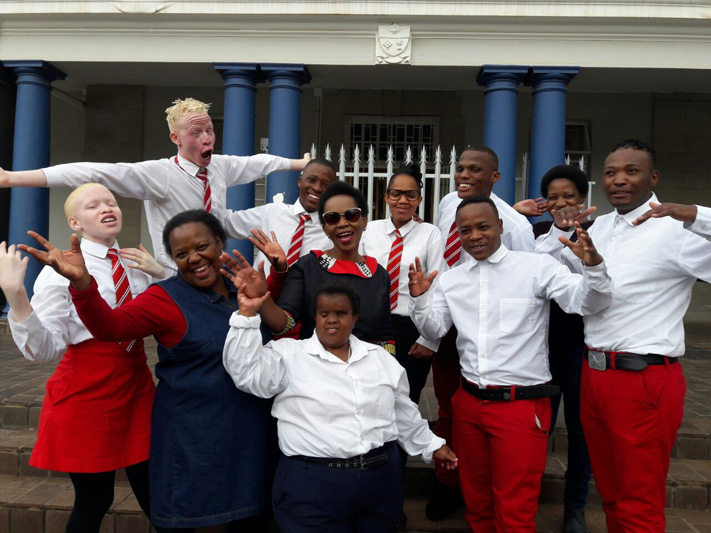 The day ended with fun and games as the CUT FM (Campus Radio Station) disc jockeys entertained and held exciting competitions for learners.
Images
1: At the Department of Design and Studio Arts exhibition stall, Ms Tsholofelo Tshabadira, Faculty facilitator is seen here engaging with Lizelle Beyleveld from Fichardtpark High School and her family.
2: Javonne Linde (left) and her friend Elza van Graan from Hoërskool Landboudal Jacobsdal. Javonne said they wanted to study Hospitality Management.
3: Christiana School for the blind in North West province visited CUT Bloemfontein for the first time. The learners expressed their happiness as they posed for the picture. They were accompanied by their teachers who said that apart from teaching in the classroom, they are also motivators and role model to the learners.
Uploaded: 16 May 2018