Provincial government delegates visit CUT
CUT hosted Dr Tswelopele Manabile, Youth Advisor in the Department of the Premier, Free State Province to discuss the provincial government's commitment to the education of youth in the province.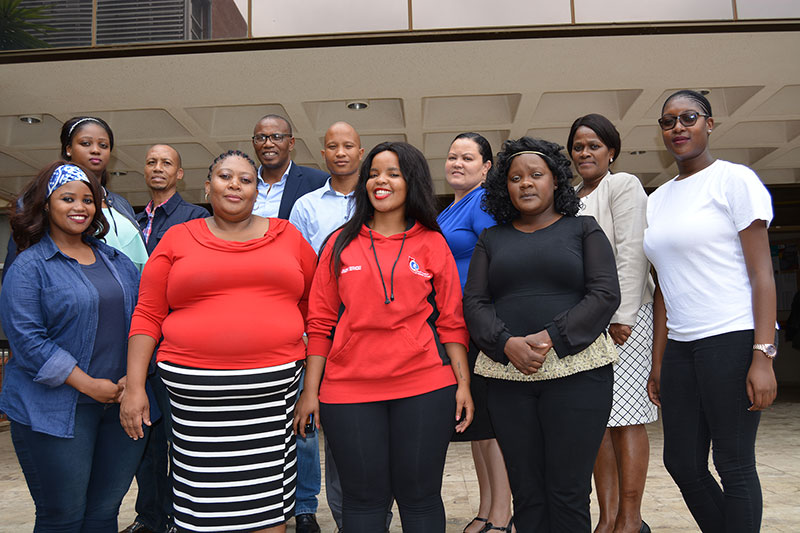 She and her team are on a roadshow to engage all institutions of higher learning in the Free State on matters regarding registrations, NSFAS application processes, issues relating to bursary payments and other student financial aid efforts from the provincial government.
The Free State Provincial Government continues to support access of youth to higher education.  Annually, Free State Government allocates millions of rand towards supporting young people in the Free State who are studying at CUT and other universities.
Three years ago, CUT invested in an infrastructure development project to offer students superb educational and social experiences. About R131 million was set aside for the construction of residences on two campuses.  Although they are helping the university to meet current demands, the need is still much greater for more residential and academic space for teaching and learning.
Image
Front row from left: Mpho Lamunu, support team from Free State Provincial Government; Ms Nombu Bogatsu, Finance Manager; Sinazo Hafula, SRC President and Dr Tswelopele Manabile, Youth Advisor from Free State Provincial Government.
Back row from left: Ms Mpho Nhlapo from Free State Provincial Government; Mr China Kokoana, Manager: Governance/Student Life; Mr Daniel Maritz, Director Communications and Marketing; Mr Steven Leepa, Student Development Officer; Ms Daphline Ewertse, acting Chief Financial Officer; Ms Ntokozo Dlamini, Deputy Registrar: Academic Administration and Moliehi Rajonase, SRC Deputy President.
Uploaded: 08 February 2018