Free State celebrates class of 2017 at CUT
The long wait for the class of 2017 matric results came to a jubilant end on 05 January at the annual well-done function held at CUT. In honour of the Province's top 120 matriculants, who continue to rise above the bar for five consecutive years, making Free State one of the top achieving provinces with over 80% pass rate since 2012.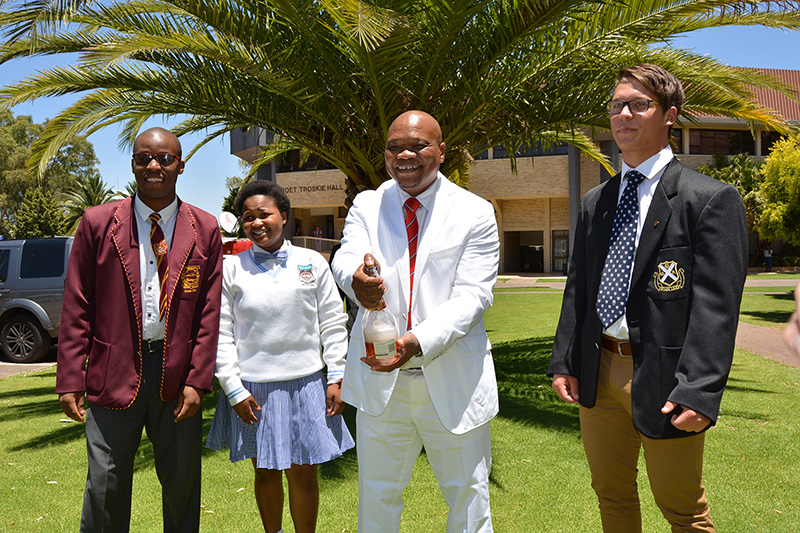 The Province whooped a staggering 86.1% pass rate down 2.1% from 2016. According to, the Free State performance remained consistent since 2012 and have never been below 80%. I am happy and proud of our achievement and would like to acknowledge the support and commitment of our teachers, parents and partners who continue to provide undying support and invest in our children's education. Your commitment did not go unnoticed." MEC also mentioned that as a department, they still have the task of ensuring that the 90/40 target is realised. "We need to make sure that our foundation at primary school is upgraded and raise the bar higher."
A total of 27 723 candidates from the five districts of the province registered for the National Senior Certificate exams, and only 25 190 sat through exams. 35,1% bachelors were received while 36,1 were diploma passes. The overall top three achievers are Stephanus Johannes van Jaarsveld from St Andrew's School in Mangaung, Phole Julius Mofokeng from Mampoi Secondary School and Refilwe Ester Selepe from Rantane Secondary School both in Thabo Mofutsanyana District.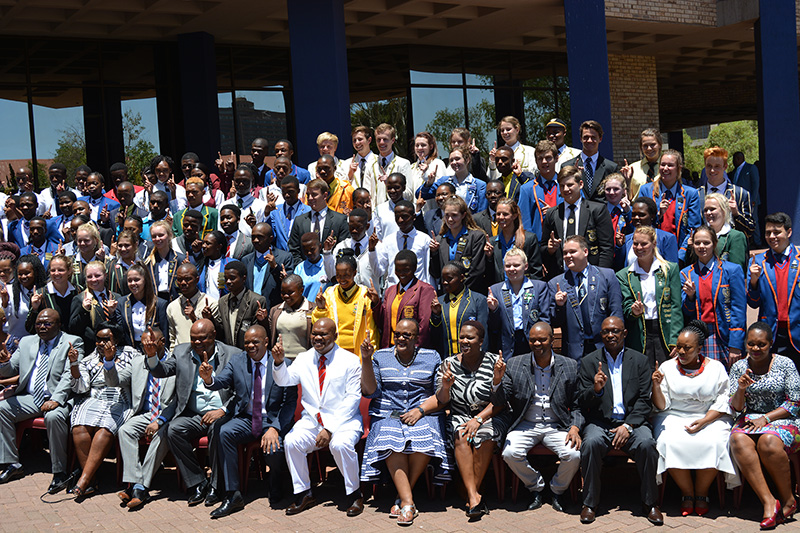 In her congratulatory message, Dr Pinky Mrwetyana, CUT Registrar said that the university is proud to be associated with the provincial government and will continue to provide the necessary support in all its programmes to pursue a core mandate of delivering quality education for the youth in the province. She also announced CUT would offer full scholarships to ten of the top students who are interested mainly in engineering, maths and science programmes "This effort will continue to show our key support to those who are academically excellent but financially needy. As we celebrate your achievements and your entry into tertiary education, always remember that CUT is your intellectual home. We may be small, but we are innovative and the only University of Technology in the Free State."
Images
1: Free State MEC for Education, Mr Tate Makgoe with the top 3 learners from Motheo and Thabo Mofutsanyana District. From Left: Phole Julius Mofokeng, Refilwe Ester Selepe and Stephanus Johannes van Jaarsveld.
2: Front row: At the annual Well-done function, the Free State Provincial government officials celebrated the accomplishment of the class of 2017 matric results held at the Central University of Technology, Free State (CUT). Back row: The top 120 matriculants from schools in the Free State District Municipalities.
Uploaded: 11 January 2018