CUT celebrates Arbour month with Dr Blok School
On 15 September 2017, CUT third-year Public Management students joined Dr Blok Secondary School in Heidedal Bloemfontein to celebrate Arbour Month and raise awareness around the essential role trees play in sustainable development and the livelihoods of people and their environment.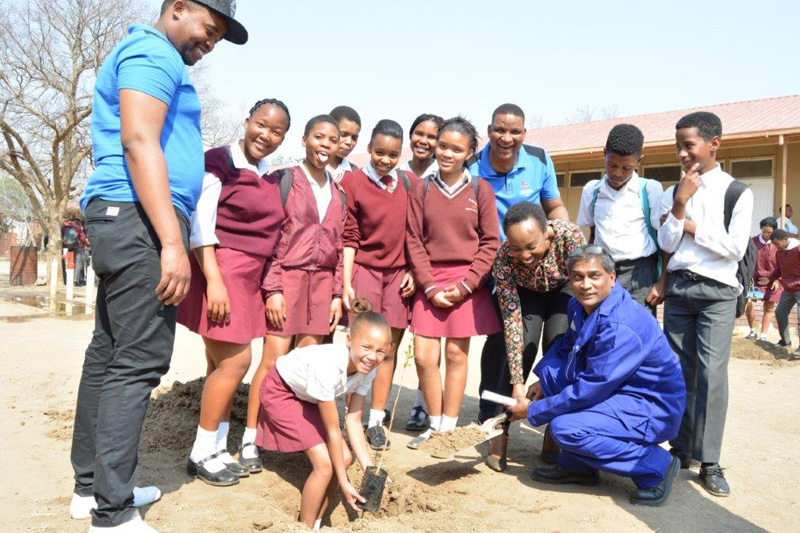 Learners also learnt about the impact of littering and its negative effects on the future generations. The youth were also encouraged to participate in tree planting activities and other related environmental educational programmes.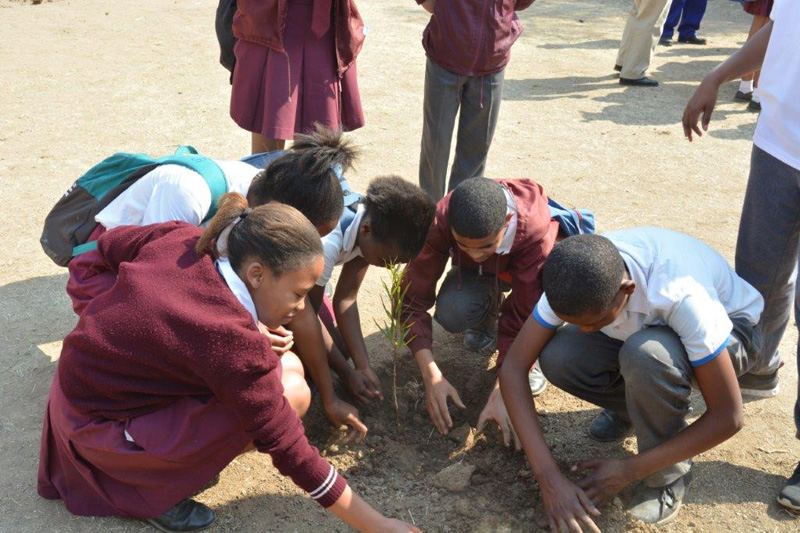 Images
1: Tree planting with learners of Dr Block Secondary School learners is from right, Mr Loganathan Munsamy, Lecturer: Government Management (kneeled down), Ms Sister Mapiyeye, Project Manager: Schools Advancement Academy (SAA), Mr Thoriso Taaibosch, Junior lecturer: Government Management and Mr Bongani Magagula, Junior Lecturer: Government Management (left).
2: On a mission to save the environment: Grade 8 learners from Dr Blok Secondary School know that trees are vital. They not only serve as a shelter for animals but also provide clean air, store carbon, stabilise the soil, conserve water and give life to the world's wildlife.
Uploaded: 20 September 2017