CUT students design grey water system for dry Free State
Water shortage has become a major issue in South Africa in places like Cape Town and the Free State Region – which has been experiencing the worst of drought in the past few years. The reality of day zero looming over the people of Cape Town has shocked people throughout the world. In the Free State region, municipalities are resorting to having prepared water in order to make people conserve the little water available.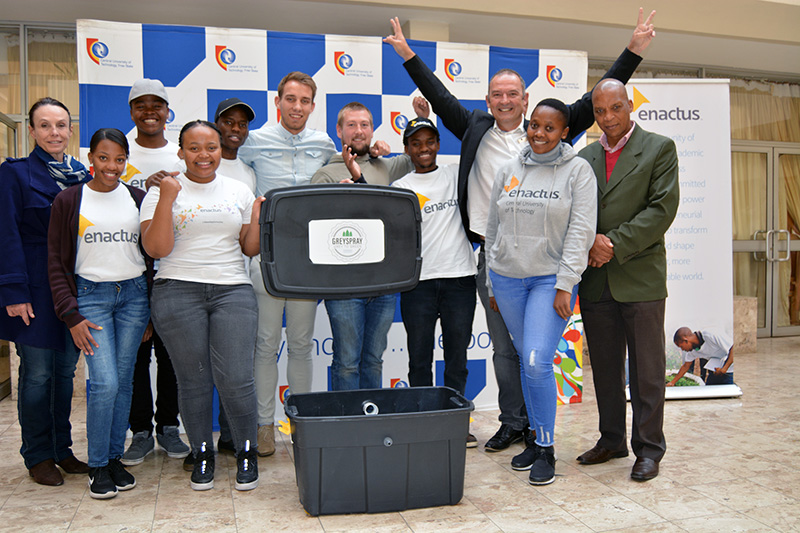 Research also shows that the average person wastes up to 136 liters of water everyday through unattended running taps, showers, dishwashers, and watering the lawn. This is causing an increase in household water bills, thereby decreasing in their disposable income. Various communities in the Free State and other provinces are affected due to high water expenses.
All these are occurring when there is inadequate rainfall and therefore continued dwindling water available for human consumption.
The above challenges have led to community members and government throughout South Africa to seek ways to prevent water shortage and use every drop of water at peoples' disposal in the free State region and other respective provinces – leading to the birth of project Grey-to-Green.
Two students from the Central University of Technology, Free State approached Enactus CUT (entrepreneurial action student group) with an idea of recycling and reusing water through a Grey water system. The Grey-to-Green project is about a water system that is connected through PVC pipes running through the shower and bathtubs. The water that goes down the drain when a person showers, baths or do their laundry enters the system, this water is then pumped out of the system, through the water pump connected to a hosepipe to the garden.
Enactus CUT conducted a needs assessment at the Langenhoven Park market day amongst attendees in Bloemfontein. The purpose of conducting the needs assessment at Market Day was because attendees come from various communities within and outside Bloemfontein. The finding where as follows:
90% of the attendees of the Market day indicated that they have gardens.
54% indicated that their water bill has been drastically affected.

66% indicated that the ongoing drought has had a negative impact on their gardens.
94% of the population are being affected directly and indirectly by these water bills.
88% were interested in the potential purchase of the product.
Through a partnership with Qala Tala, Enactus CUT together with the beneficiaries, have thus far initiated an experiment, which is still in progress, to determine whether vegetation is safe for human consumption if irrigated with grey water; if found safe Enactus CUT together with the beneficiaries plan to expand the business into the Agricultural Sector, where crops will be irrigated with grey water as opposed to fresh water.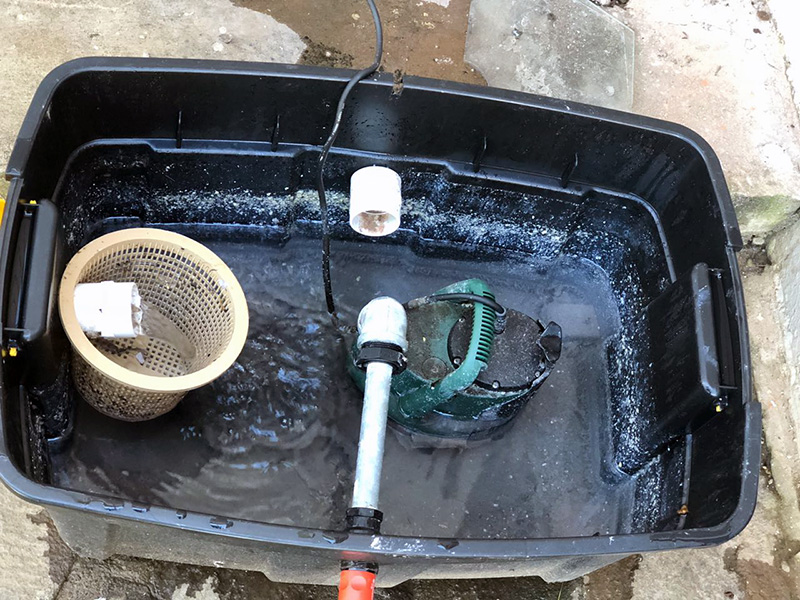 The two CUT Engineering students and inventors Beyers Janse van Rensburg and Chaun van der Boom said the initiative started when they realised a lot of gardens and plants around town in bad condition due to the draught. They said that the grey water system has always been in the market but at a very expensive price. "When we saw the gardens and plants in that condition we decided to develop something that is more affordable for an average person." They said that people are loving the system and there is a huge demand. "We have already sold and installed 8 systems and the market research conducted showed massive amount of interest, there is a big gap in the market for it especially at the price in which it is offered."
"We would like to thank Enactus CUT as they opened massive doors for us so far, they have put us in contact with one of their BABs Mr Thabo Olivier and through him we have reached communities. Enactus was the pipeline towards marketing and exposing the business to the broader community and there are much more opportunities waiting for us and Enactus."
Images
1: From left, Dr Izabeth Conradie, Enactus Business Advisory Board Member; Prudence Mocwiri, Sebabatso Skhosana, Polo Sengoara, Lehlohonolo Bahumi, Chaun van der Boom, Beyers Janse van Rensburg, Thembisile Tyopo, Mr Thabo Olivier, Enactus Business Advisory Board Member; Maraka Lefera and Prof. Crispen Chipunza, Enactus CUT Faculty Advisor.
2: The simple yet effective Grey-to-Green water project design for use in homes.
Uploaded: 29 May 2018