CUT launches idea generator to unlock minds
Innovation and entrepreneurship education has become a movement amongst Universities of Technology (UoTs) with the intention of turning more graduates from job seekers into wealth creators of cities and regions. In 2016, CUT and partners from government, business and industry launched the Innovation and Entrepreneurship Strategy, five years after the adoption of its Vision 2020.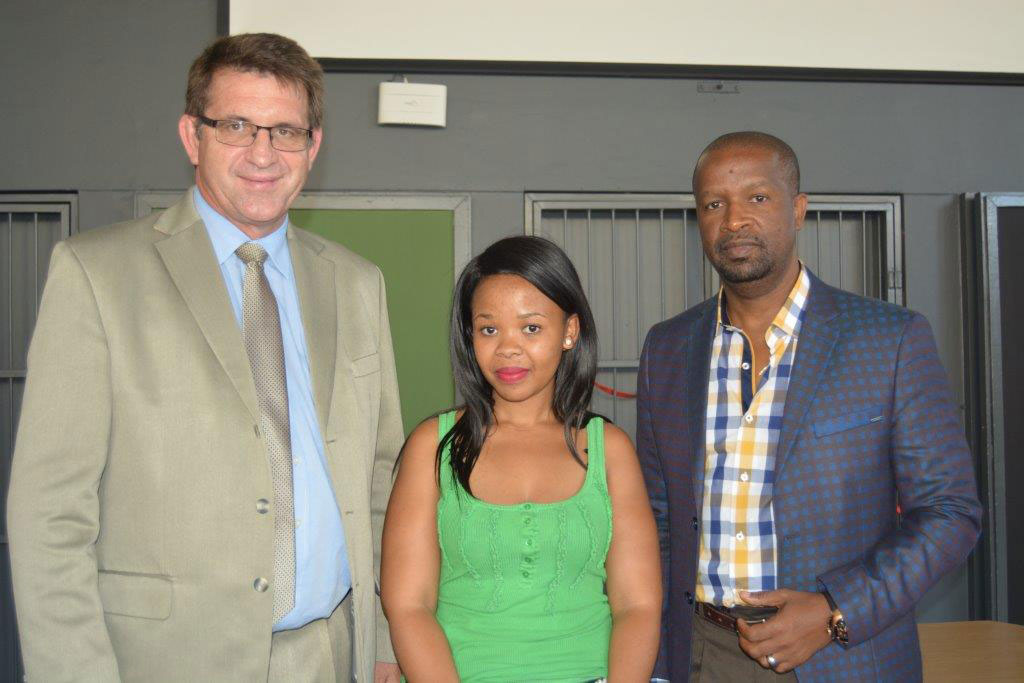 On 31 March 2017, the University officially launched the idea generator, aimed at introducing a culture of innovation and entrepreneurship among its community. The idea generator is envisaged to serve as a developmental hub where students and staff will work in small groups in support of experts and lecturers to unlock their creative minds and develop their ideas into commercial products.
"Today, as we launch the CUT idea generator, we are saying that this is a vehicle to utilise in unlocking your creative minds; use it to equip yourselves and develop those bright social and technological innovations into viable businesses. As we embark on this journey, we are aware that innovation and entrepreneurship are the most important elements, tools and key drivers in any country's economy growth; and we hope that in the next few years, this hub will develop innovators, entrepreneurs, publishers of ideas and eventually entrepreneurs," these are the words from Prof.  Henk de Jager, Acting Vice-Chancellor and Principal during his address at the launch.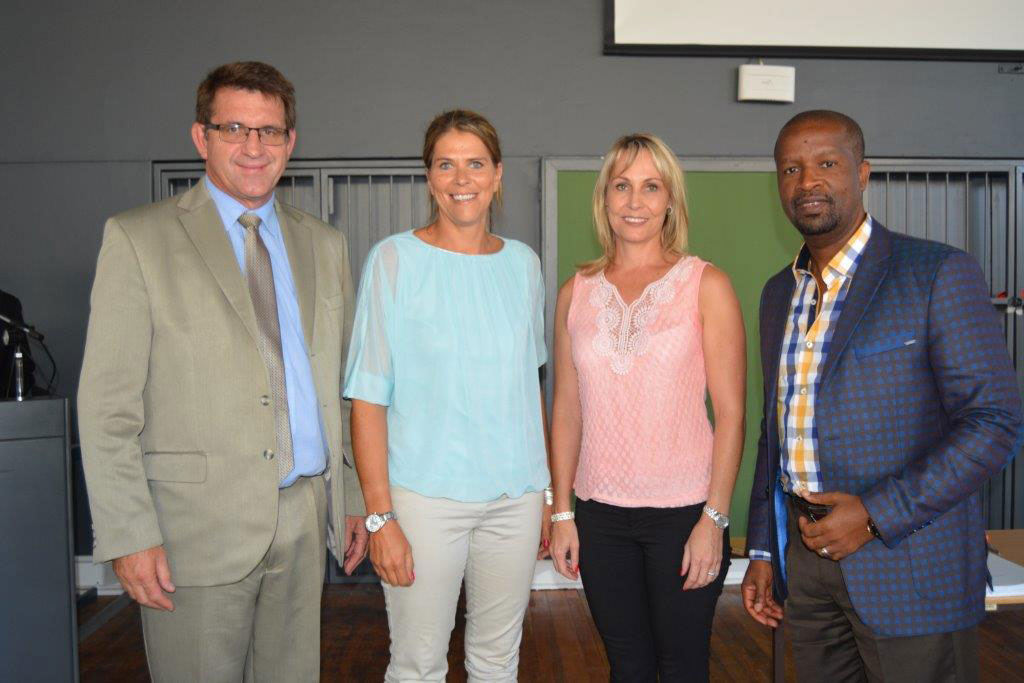 Prof. de Jager also mentioned that South Africa has not yet unleashed its entrepreneurship potential as established business rate and survival rate of SMMEs is still one of the lowest in the world. He also said that the entrepreneurial underperformance in the country is due to lack of access to finances for startup, limited skills and capacity, underperformance in education and entrepreneurial culture. "Survival of businesses, lack of role models and low confidence reduces the attractiveness of entrepreneurship as a career choice but as a University of Technology, we are mandated to make a difference in our region and the country by working closely with all the role players to grow the economy with the main focus on innovation. We would like to address these challenges by promoting and instilling an entrepreneurial spirit in the youth," he said.
Also present at the launch, was MEC for the Department of Economic Small Business Tourism and Environmental Affairs, Dr Benny Malakoane, who emphasised that research institutions need more support to create huge investments for research and innovation to flourish. "When research is weak, innovations become deficient and no new products or services will be produced, income will be low, savings will be poor, investments will be low and human capital development will be sluggish and ultimately, underdevelopment will reign and eventually the economy will stagnate." When he spoke about the entrepreneurs, the MEC said that entrepreneurs are a different breed of people who are often misunderstood. "Innovators and entrepreneurs need to be given an opportunity to show their ideas and talents, avail a conducive environment and provide support for those ideas to flourish. In partnership with the private sector, we need to create a platform to convert ideas and concepts into products that will ultimately go into the market. We owe it not only to ourselves but also to the entrepreneurs that are here and that will continue to emerge from time to time.   As a department, we promise to support this programme," he said.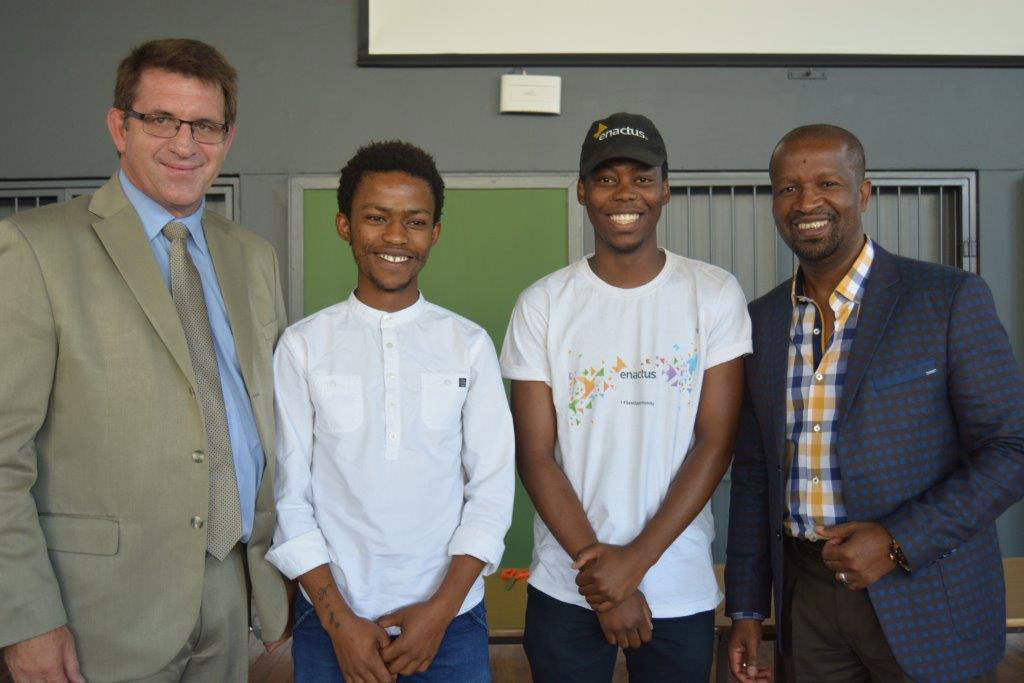 Prof. Seeram Ramakrishna, the recently awarded Honorary Doctorate recipient from the National University of Singapore (NUS), congratulated CUT for taking the initial step in promoting innovation and entrepreneurship. He also said that the National University of Singapore (NUS) started these activities 15 years ago and has thus far produced great results. He also shared the five-year journey of promoting entrepreneurship in Singapore and where it has led their country. "If you really want to do it, you must have an attitude of an entrepreneur. You do not quit and do not give up no matter the challenges. CUT is on the right path and through research and innovations; the idea generator can become an excellent and best initiative. The future is speaking to you and if you head that call, you are sure to achieve that kind of progress that NUS has made."
Participants brought amazing inventions to the panel of judges and some of those were: save lighting, vision guidance systems, a magic hanger, E-spy trackers, designer clothing business, a hand fan for a mop bucket trolley, projector stand, as well as an innovative hydroponic grow system.
Images
1: With the third prize winner: Prof. Henk de Jager, Acting Vice-Chancellor and Principal, Keolebogile Ingrid Baboile, Faculty of Humanities student who won the Cool Kiddies Extra Classes project and the MEC for the Department of Economic, Small Business Development, Tourism and Environmental Affairs, Dr Benny Malakoane. Kelebogile took home R3000 prize money.
2: 1st prize winners (R10 000):  Ms Marie Janse van Rensburg (middle left) niece to Jeanne Coetzer (middle right), CUT lecturer from Holo foundation won for the Keedo Prem and the Baby Cot projects. They are flanked by Prof. de Jager and MEC Malakoane.
3: Prof. de Jager and the MEC (far right) cheering up with the winners, Mr Siphe Zenani from the Faculty of Humanities: Department of Communications (2nd left) and Mr Tebogo Mongale, Mechanical Engineering student. Both students took part and won the individual and joint prize. Mr Siphe Zenani won both Expression Language Solutions Idea (individual) and for the Product: Eco Industries's Magno-Lyte jointly with Mr Tebogo Mongale. Magno-Lyte project won R10000 and Expression Languages received R6000.
Uploaded: 07 April 2017