Communities benefit from 3D research work at CUT
The Central University of Technology, Free State (CUT) has proudly taken the lead in innovation and technology, through Additive Manufacturing (AM) known as 3D printing changing the face of medical science in Africa. The university has proven to be a true University of Technology by breaking new barriers and sparking innovation in the medical field through this technology.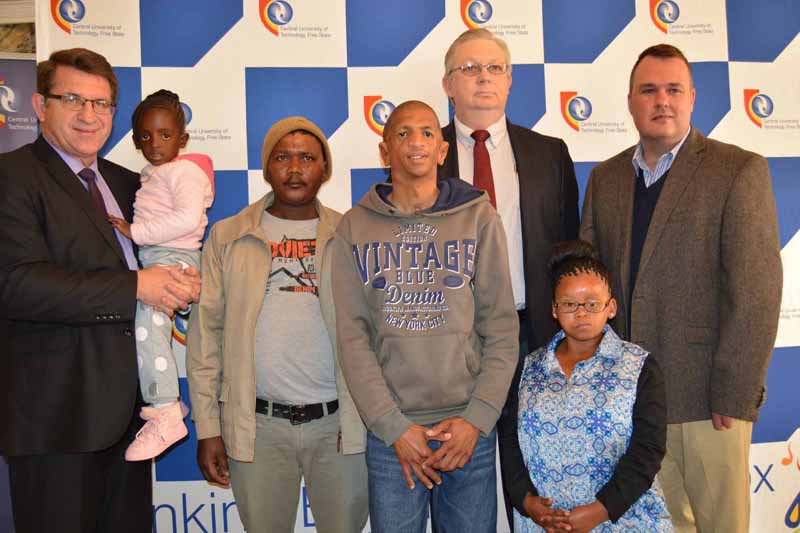 On 23 August 2017, CUT-CRPM invited media houses, partners and investors to create a more interactive session and showcase the ground breaking work that the University has done to date on medical product development through 3D printing.
Established in 1997 as a centre for commercial work and research, the centre has become one of the leading centres in AM and has since delivered more on its remit. AM has undergone impressive growth and has played a pivotal role in medical product development and social innovations since 2013. To date, about 65 patients around the country have been assisted through the support of state and private hospitals, the expertise of CRPM and funding from partners such as Fuchs Foundation. Some of these medical devices were first of their kind in the country; making CUT to stand proudly at the forefront of innovation in this field.
The current work done by CRPM is part of CUT's social responsibility and community engagement programme to provide a platform for the development of social and technological innovations for the benefit of the society at large. Therefore, its focus is to work closely with business and industry, government, and community organisations to transfer its social and technological innovations to help solve societal problems, not only for the benefit of the region but also for the country, Africa and beyond.
Prof. Henk de Jager, Vice-Chancellor, and Principal said that CUT has made a commitment to its vision to produce social and technological innovations to improve the lives of people and enhance the socio- economic development of the region. "CUT as a university of the people is playing a fundamental role in addressing social responsibilities and making a difference in people's lives. Today as we are celebrating with our community members and partners within the region, we are proud to say that our university does not give you lip service but makes difference in the immediate environment."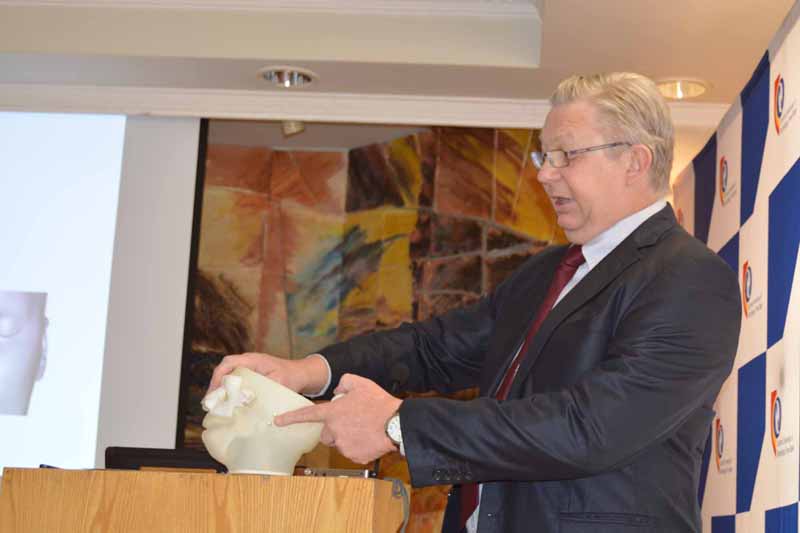 One of the beneficiaries and a living testimony to the fundamental role the institution plays in changing lives of ordinary citizens is Mr Thabo Masa from Botshabelo, who lost his ear in a traumatic situation. Mr Thabo said that after healing from the physical trauma, he suffered an emotional one, as he could not accept his loss and could not face the community with his one ear. "I am happy that the CRPM team managed to design a prosthesis ear that perfectly fits. I am no longer hiding in my beanie. I feel confident and normal again and I am very grateful and ready to face the world."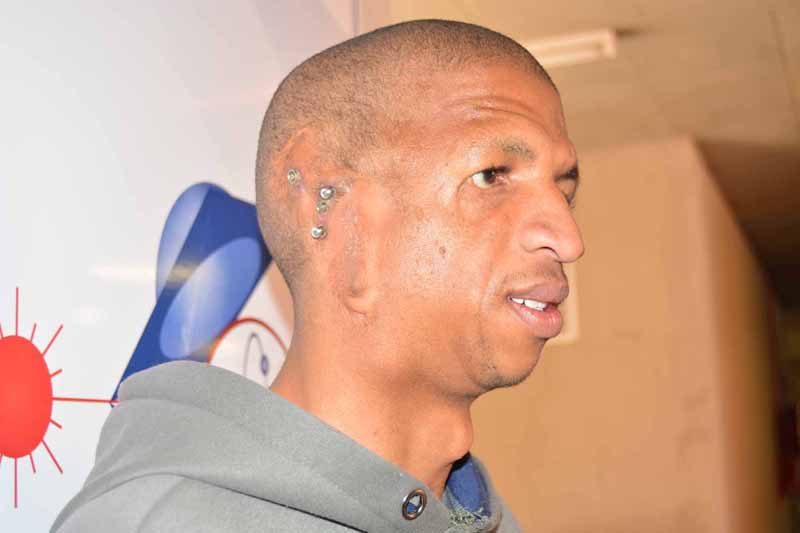 In 2015, CUT received an award under the South African Research Chairs Initiative (SARChI) through the Department of Science and Technology (DST), as a testament to the commitment that CRPM has to innovation in the AM field. The SARCHi Chairs are highly competitive initiatives which are tenable at universities and agencies that are deemed leaders in their respective fields of expertise. This achievement has made CUT to play a fundamental role in the new industrial revolution, especially within the medical space where it has proven to have huge potential in transforming ordinary people's lives. This Research Chair is focusing on medical product development through Additive Manufacturing and was awarded in recognition of the phenomenal work that CUT has been doing in this dynamic and exciting field.
Images
1: Prof. Henk de Jager, Vice-Chancellor and Principal (left), Mr Gerrie Booysen, Director at Centre for Rapid Prototyping and Manufacturing (CRPM) and Prof. Cules van den Heever, CUT extraordinary Professor in the Faculty of Engineering and Information Technology and Head of Maxillofacial Periodontics Unit based in Bloemfontein (right-back) with four patients who benefitted from the 3D printing technology. From left: Amogelang Rasedimo (baby girl), Thabo Masa, Chevane Lawan and Valerie Taaibos.
2: CUT's extraordinary Professor in the Faculty of Engineering and Information System and Head of Maxillofacial Periodontics Unit based in Bloemfontein, Prof. Cules van den Heever displaying Mr Chevane Lawan's head model that was developed at CUT to show surgeons where to place implants for future ears and a positioning device. CRPM played a vital role in addressing national priorities in research areas collaboratively.
3. Another beneficiary, Mr Chevane Lawan from Kimberly-Northern Cape was born without ears and his day was made when he received his new prosthesis ear on the morning of the event.
Uploaded: 28 August 2017