Ready to drive Internationalisation to new heights
Mr Leolyn Jackson was appointed as Director of the International Office, with effect from 1 August 2017. He has a stellar record of accomplishment as both an academic and leader of internationalisation in the Higher Education sector. He worked in the Higher Education sector for more than 25 years, as a Senior Lecturer; Head of Student Enrolment; Director of the Southern African-Nordic Centre (SANORD); and Director of the International Relations Office (IRO) at the University of the Western Cape (UWC). During his tenure at UWC, he served as a member of the UWC Executive Management Committee and the UWC Senate, and chaired the Senate International Relations Committee. In addition, he managed SANORD, a consortium of 45 universities from the Nordic and Southern African regions.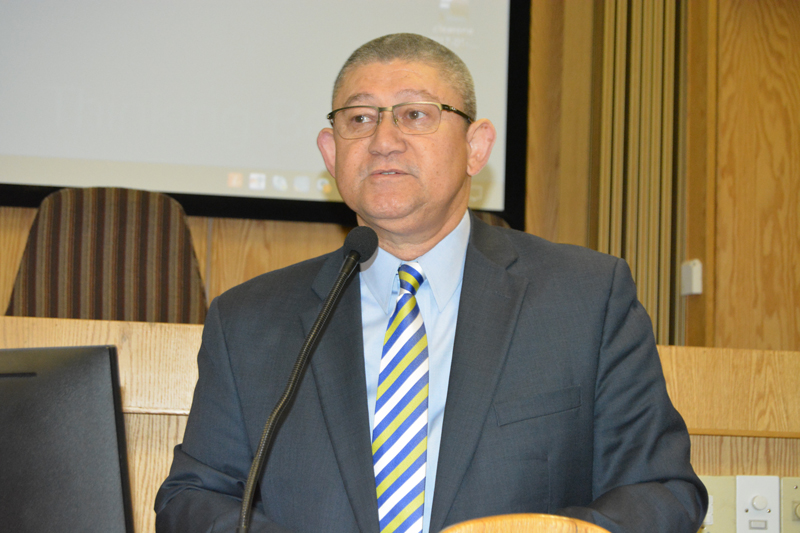 He serves on the National Directors Forum of the International Education Association of South Africa (IEASA), and as a Council Member of IEASA. He is currently the President of IEASA (2017-2018) and, in this capacity, also a member of the global Network of International Education Association (NIEA). Furthermore, Mr Jackson is a member of various networks and organisations, such as the African Network for Internationalisation of Education (ANIE), the European Association for International Education (EAIE), the Asia Pacific Association for International Education (APAIE), and the Association of International Education Administrators (AIEA). His research interest focuses on the internationalisation of Higher Education.
Mr Jackson joins CUT at a challenging time for all Universities in South Africa, which resulted from global and local dynamics. Specifically, CUT has fallen behind in terms of the internationalisation targets enumerated in the University's Internationalisation Strategy, aiming to enhance diversity at our university. However, given his wealth of experience, we are confident that he will lead us in taking our internationalisation effort to the next level.
Image
Mr Leolyn Jackson is the newly appointed Director of the international office. He resumed his duties on 01 August 2017.
Uploaded: 30 August 2017