Management and Labour Unions reach a mutual beneficial agreement
On 06 December 2017, the Labour Unions and Management at the Central University of Technology, Free State (CUT) signed an agreement on salary increments for 2018.  The two parties made significant progress at the negotiation table and signed a joint wage agreement which cemented an increase of 5.1 percent across the board on the current cost-to-company (CTC) remuneration of all employees with effect from 1 January 2018. The agreement also includes phase 2 of salary anomalies to be implemented next year.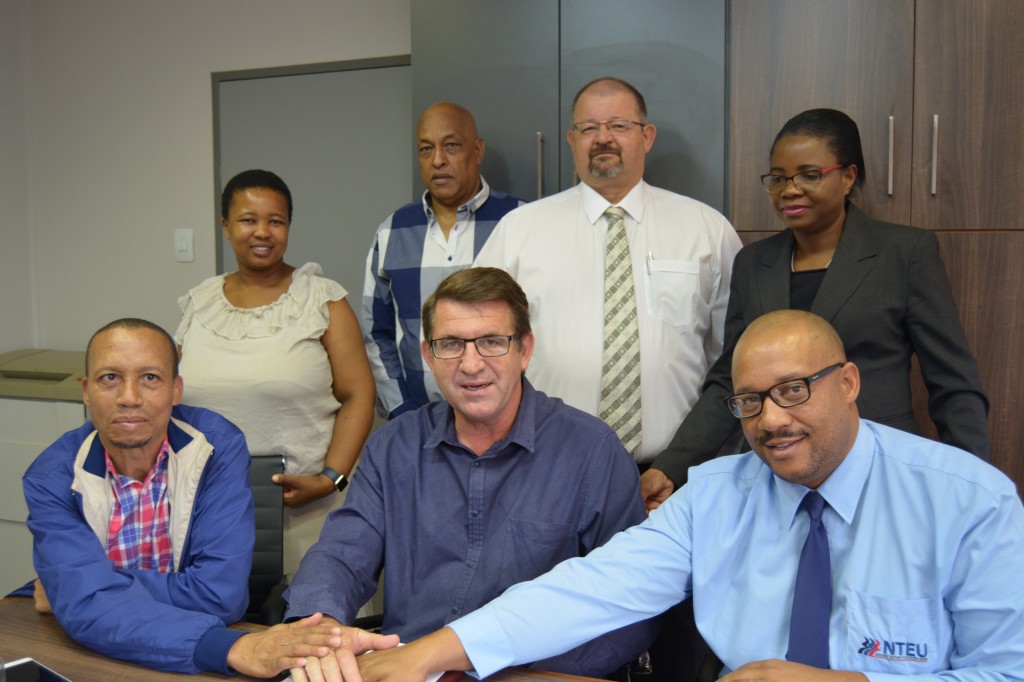 "I would like to extend my sincere appreciation to the leadership of the unions and the management team, for the maturity displayed during this year's negotiations and the constructive role played by both teams. This process has delivered a mutually beneficial agreement. I deeply appreciate the level of commitment shown to ensure that this university is stable and viable despite the pressure faced by employees regarding the increasing costs of consumables. It is a great achievement that we managed to resolve this matter in such a professional manner, which is once again confirmation of our constructive engagement culture as stakeholders at CUT. This has not been an easy year for us but despite that, we managed to conclude on negotiations under these difficult financial circumstances that we are facing," said Prof. Henk de Jager, Vice-Chancellor and Principal.
The Chairpersons of both unions, Mr China Kokoana and Titus Williams echoed the same sentiments stating that the signing is a sign of a good year ahead and that they are happy that they could reach an agreement even under trying times. "We are grateful about this signing and we are also happy that it happened before the end of this year. The good part is that management came on board regarding transformation agenda which includes salary anomalies. At least the university boldly addressed these issues. The vibe and attitude from our side is positive and our members are happy with what we could bargain for."
Image
Front row L-R: Mr China Kokoana, NEHAWU Union Chairperson, Prof. Henk de Jager, Vice-Chancellor and Principal and Mr Titus Williams, NTEU Union Chairperson
Back row L-R: Puleng Taoana, Shop Steward, Mr Brend Jeremiah, Shop stewards, Mr Leon van de Venter, Director: Human Resources and Ms Precious Dube, Chief Financial Officer.
Uploaded: 08 December 2017