Entrepreneurship a career of choice
In a quest of contributing to the socio-economic development in the central region, Central University of Technology, Free State (CUT) recently launched the idea generator to lead CUT into the future of innovation and entrepreneurship education, and introduce a culture of innovation and entrepreneurship among the CUT community.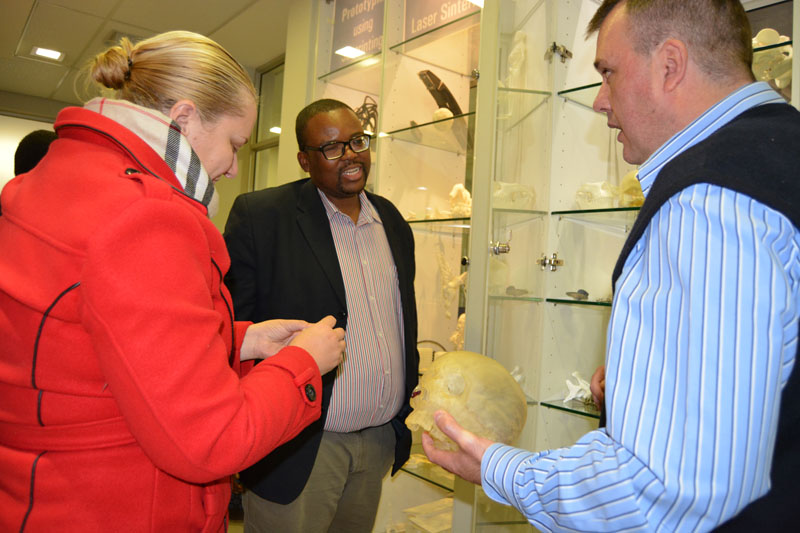 In this regard on 30 May 2017, Shanduka Black Umbrella delegates (SBU): Ms Kim Willoughby, National Training Manager and Mr Immanuel Mdluli, Chief Operating Officer paid CUT a visit to engage on prospects of collaborations.
A campus tour to CUT's commercial centers such as PDTS, CRPM, RGEMS and idea generator brought an interesting discussion for the envisaged partnership projects which cover research, developing business incubators in the Free State region and sourcing funding for projects. Both CUT and SBU exchanged notes on projects that will be initiated to drive the partnership forward.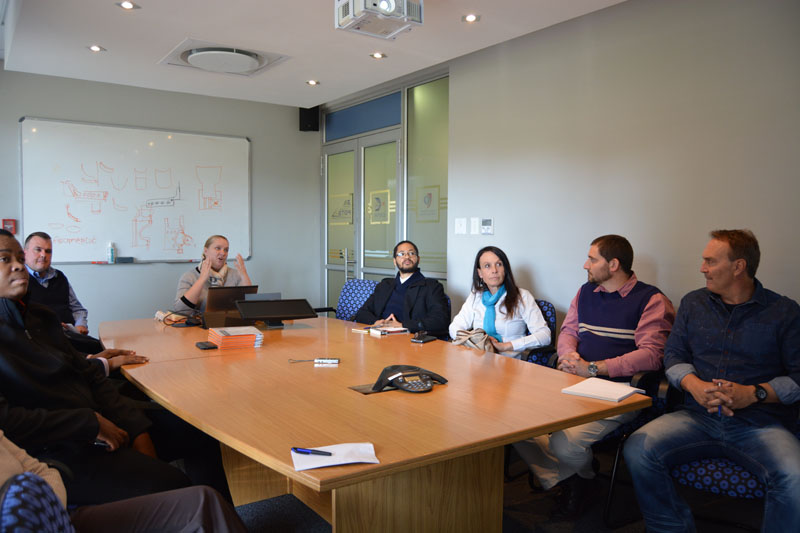 "We are impressed with the campus and various state-of-art facilities.  I have also observed that CUT shares the same vision of ensuring that the University continues to nurture and develop small businesses that will help grow the economy", said Mr Immanuel Mdluli Shanduka Black Umbrellas is a non-profit enterprise development incubation organisation partnering with the private sector, government and civil society to address the low levels of entrepreneurship and high failure rate of 100% black owned emerging businesses in South Africa. The Shanduka Black Umbrellas model is aimed at supporting emerging black businesses through the incubation programme so that they are able to emerge as independent, viable businesses.
Images
1: Mr Gerrie Booysen, Director at Cenre for Rapid Prototyping and Manufacturing (CRPM) showcasing some of the artefacts produced at CUT.
2: Shanduka Black Umbrellas and CUT officials discussing possible areas of collaborations.
Uploaded: 02 June 2017